Men's suit – how to choose the right one?
What is a well-fitting men's suit? We suggest what you should pay attention to
You need about 4 min. to read this post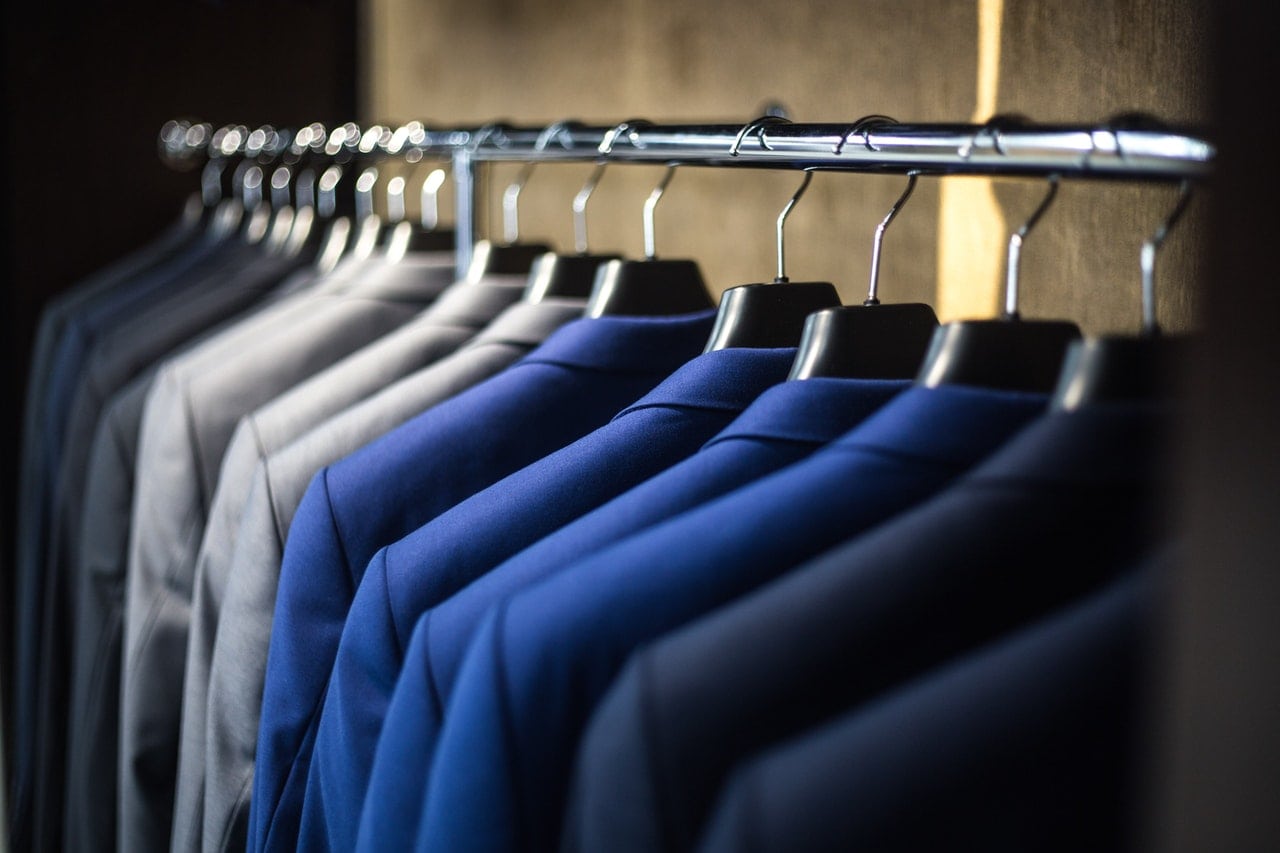 What to look for when choosing a men's suit? Should we be guided by fashion, the brand's reputation or the quality of the material? The answer to these questions is not easy, but it is worth asking yourself. Why? If only to look elegant and classy during important events. Here are the things you should remember about.
First of all, the size. What size should you choose?
There is nothing worse than a suit that is too big or too small. How to perfectly fit it to your figure? It is worth to focus on the jacket first. It is well-fitted when:
only slightly adheres to the figure,
ends just behind the buttocks,
the sleeves do not cover the entire cuffs
Why is it so important? It is mostly about keeping the proportions of the silhouette. It is also worth paying attention to the fact that the sleeves of the jacket reach halfway to our hands when they are loosely lowered along the torso
The jacket can't be too tight
We may also have a problem with a jacket that is too tight. Certainly, if it is too tight, we will not look favorably. How to know that it is not the size for us? This will be indicated by unsightly wrinkling of the material. We should pay special attention to the waist, lapels, armpit area and back
How to choose the trouser size?
First of all, it is important that the legs are not too long. The legs should gently fall on the upper part of the shoe upper. Wrinkled legs will spoil the whole effect. However, it is better to choose pants which are a bit too long – they can always be shortened at a dressmaker's or rolled up. If they are too short, there is nothing you can do.
How to choose a suit? Basic types
Suits can be divided into several categories. The first concerns the number of elements, the second the appearance of the suit, and the third the degree of formality.
Number of elements of the suit
Two-piece suit – consists of a jacket and pants. It is currently more popular than the three-piece proposals. It is slightly less elegant, but with the right color and pattern, it will be suitable not only for work, where the dress code requires it, but also for a wedding or a business meeting
Three-piece suit: more elegant, classic, now often chosen as the groom's outfit at weddings and weddings. It consists of pants, a jacket and a vest. Usually all three elements are sewn from the same material, but sometimes the vest is different – for example white with graphite other parts of the outfit
Jacket appearance
Single-breasted suit: one, two or three buttons are sewn in a row. This type of jacket is very functional and practical. The last button should be unbuttoned. When sitting down, unbutton all of them.
Double-breasted suit: is a distant relative of military uniforms. Although a man looks impressive in it, it is not very practical. It is worth adding that such a jacket should not be unbuttoned when sitting down
It is also important to bet on a suit made of good material. Woolen and woolen suits are good options for big events. Linen, cotton and corduroy, on the other hand, are good materials for casual styling
How formal is a particular suit?
Suits are mainly divided into elegant evening, daytime and summer suits. The first of these is characterized by a dark color: black, graphite or dark blue. Three-piece and two-piece models are most applicable here. A bow tie and pillowcase, if well chosen, also add a touch of chic. Day suit, in turn, is a model intended for work or a business meeting. The color and pattern should be chosen according to the dress code, which prevails in our company or industry in which we work. Summer suit is usually a model made of light and airy materials. It should be light and airy
Basic suit styles
Popular types of suits include:
slim – by wearing them, we will emphasize mainly the chest and shoulders. Well-fitted to the figure, they show off the muscles well.
classic – they are very comfortable, do not cling to the figure – so it is worth choosing the right size
Photo: Pixabay
Personal Development for Mens Merchandise and Apparel
Personal development is one of the most important things you can do for yourself, and Mens Merchandise and Apparel is an important part of that.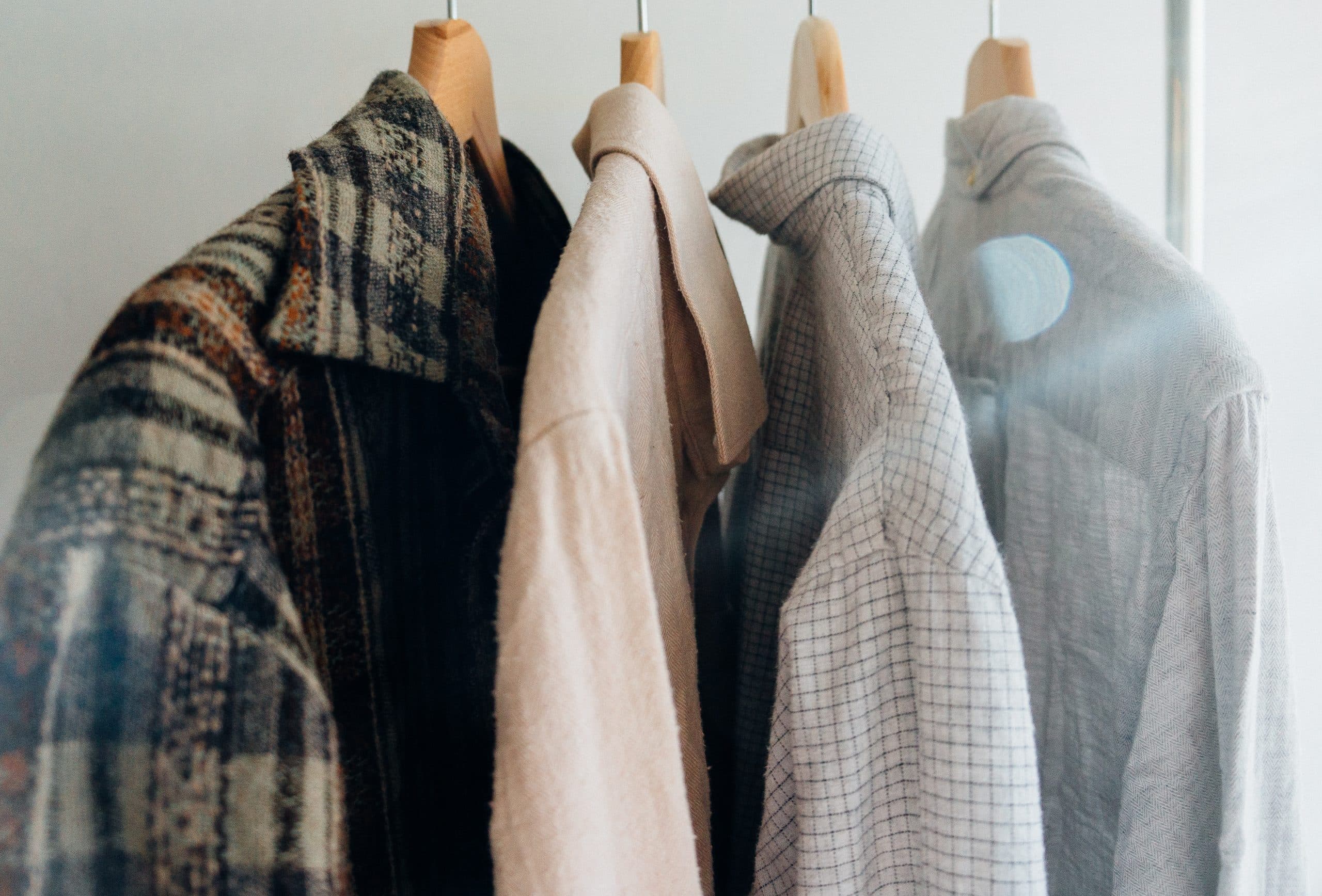 Personal development is one of the most important things you can do for yourself, and Mens Merchandise and Apparel is an important part of that. Wearing clothes and items that express your values and aesthetic preferences is essential in building self-esteem and confidence. In today's fast-paced and ever-changing society, the clothing you wear is an integral part of your identity and development.
(more…)
Vaping Accessories Every Vaper Needs
From tanks and coils to replacement parts and batteries, you'll find all the information you need to get the best vaping experience.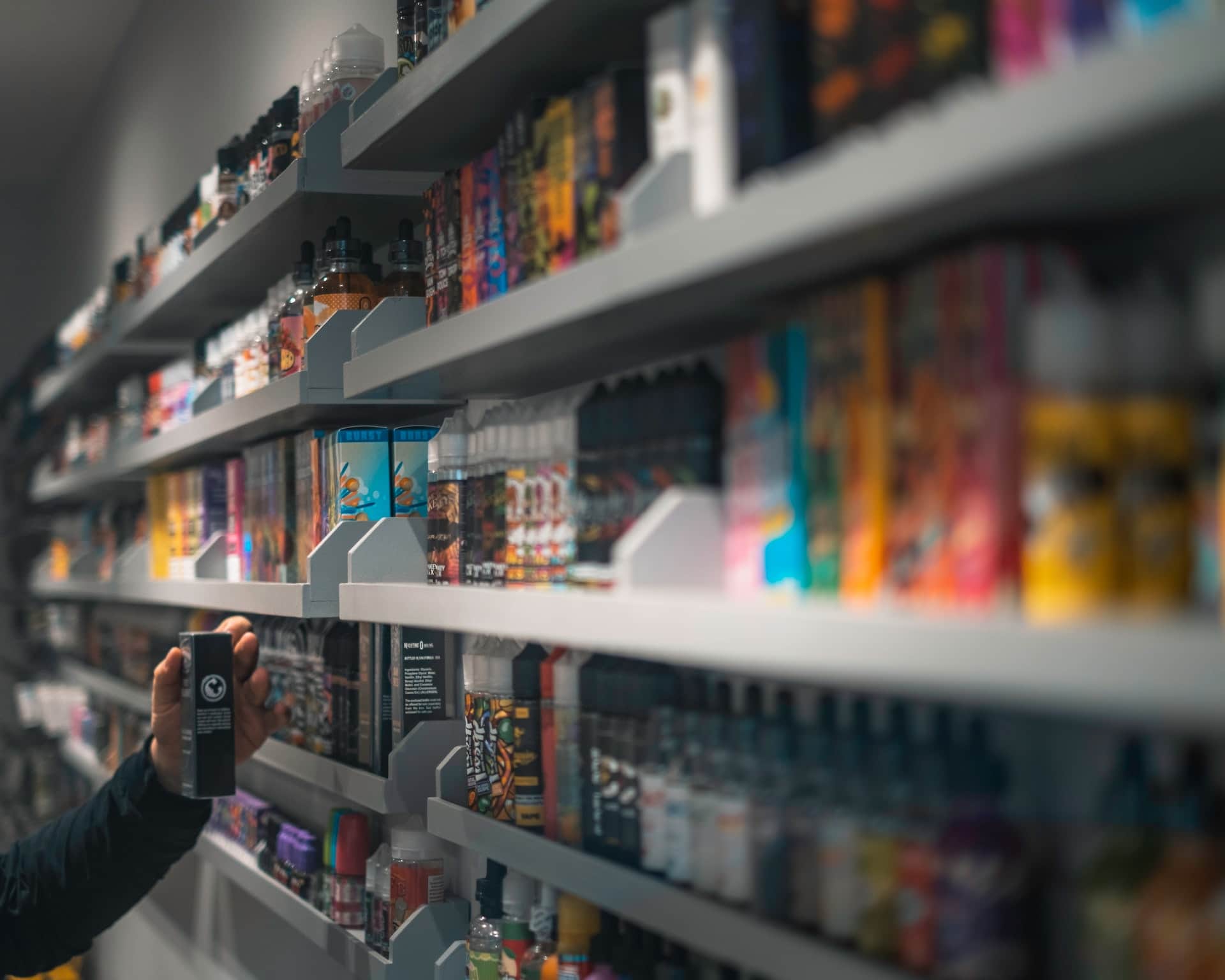 Vaping can be an enjoyable hobby, and it's important to have the right accessories to make sure you're getting the most out of your vaporizers. From tanks and coils to replacement parts and batteries, you'll find all the information you need to get the best vaping experience.
A good quality vape
When it comes to vaping, the most important accessory you'll need is a good quality vape. A good quality vape will provide you with consistent performance and dependable results. Whether you are using an advanced device or a simple starter kit, your vape should have a few key features.
Look for a device that has adjustable wattage, voltage, and temperature control. This way, you can customize your vaping experience to suit your preferences. Most modern vapes also feature an LED display so that you can easily monitor your settings. Make sure that your vape has a long battery life and is compatible with the types of coils and e-juices you plan on using. With the right device, vaping can be an enjoyable and convenient activity.
Replacement coils
When it comes to vaping, one of the most important accessories you'll need is a set of replacement coils. Coils are an essential part of the vaping process because they heat up the e-liquid and turn it into vapor. Replacing your coils regularly is important in order to maintain a high-quality vaping experience and get the most out of your device.
There are many different types of coils available, and it's important to choose the right one for your device. Most tanks come with instructions on how to find the right type of coil for your tank. Generally speaking, you'll want to use coils with a lower resistance if you're looking for big clouds and intense flavor. Higher resistance coils are better for a more muted flavor and less vapor production. The most important thing to remember is that you should replace your coils regularly. Not only will this give you the best possible vaping experience, but it will also help you keep your device running smoothly. Make sure to check your coils regularly for signs of wear and tear, as well as any build-up of residue from the e-liquid.
A vape battery charger
Having a good quality vape battery charger is an essential accessory for any vape. When your battery runs low, it's important to be able to recharge it so you can keep vaping. There are different types of chargers available that can suit the type of batteries you have in your device. Some chargers come with USB ports so you can plug them into your computer or wall outlets. Others are more specialized and are designed for specific types of batteries.
When buying a vape battery charger, it's important to check the specs to make sure it's compatible with your battery. Most chargers will come with an indicator light that lets you know when your battery is fully charged. You should also make sure the charger has safety features such as short-circuit protection and overcharging protection.
Main photo: E-Liquids UK/unsplash.com
Sponsored text
What to Wear With a Men's Hoodie: The Complete Guide
We'll explore stylish ways to style a hoodie for any occasion, from everyday looks to dressier styles. So, read on to discover all the possibilities that a men's hoodie has to offer!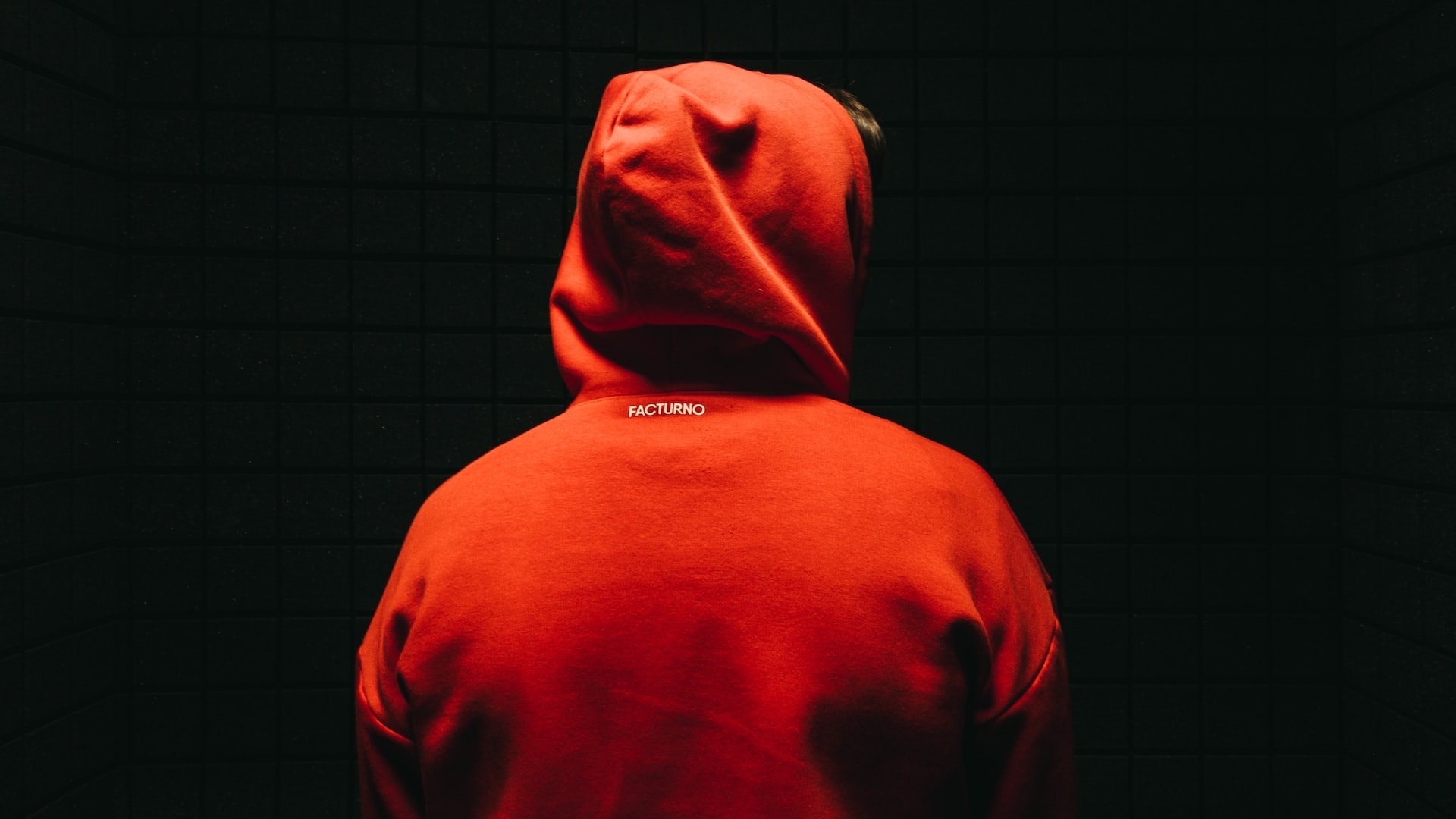 Shopping for men's clothing online can be daunting, especially when it comes to finding the perfect pieces to pair with a men's hoodie. It is important to know what to wear with a men's hoodie. We'll explore stylish ways to style a hoodie for any occasion, from everyday looks to dressier styles. So, read on to discover all the possibilities that a men's hoodie has to offer!
How to style a men's hoodie
A men's hoodie is a great wardrobe staple that can be dressed up or down depending on the occasion. With the right styling, you can make it look chic and stylish or relaxed and comfortable. Here are some tips on how to style a men's hoodie for various occasions:
1. For a casual look, try wearing your hoodie with a pair of jeans and sneakers. Add a baseball cap or beanie for an extra touch of casual cool.
2. For a more dressed-up look, layer your hoodie over a button-down shirt and pair it with chinos or tailored trousers and smart shoes.
3. If you want to stand out from the crowd, try a bright-colored hoodie with a neutral-colored bottom and some statement shoes.
4. For a classic look, combine a plain, dark hoodie with a white t-shirt, blue jeans, and white sneakers.
No matter what look you're going for, men's hoodies are versatile enough to be styled in any way you choose. With these tips, you'll have no problem creating the perfect outfit for any occasion!
How to take care of men's hoodie
Taking care of your men's hoodie is essential to keeping it looking its best. Here are some tips for making sure your hoodie stays looking like new for years to come.
1. Read the Care Label: Always check the care label before washing your hoodie. The label will give you important information on how to properly clean and care for your garment. If you don't have the original label, look for similar items with similar materials and fabrics.
2. Use Cold Water: It's important to use cold water when washing your hoodie. Plus, cold water helps preserve the life of the fabric, so your hoodie will last longer.
3. Wash With Like Colors: To avoid discoloration, make sure to wash your hoodie with other like colors. This will help prevent the colors from running and bleeding onto each other.
4. Don't Tumble Dry: After washing your hoodie, hang it up to dry rather than using a dryer.
Conclusion
A men's hoodie is a versatile piece of clothing that can be worn with just about any outfit. Whether you're looking for something casual or more formal, there is a way to style a men's hoodie that works for you. Remember to choose a quality hoodie and take proper care of it for the best results. With the right style, your hoodie will be an excellent addition to your wardrobe for years to come.
Main photo: Eugene Chystiakov/unsplash.com
Sponsored text