Flight in the wind tunnel – what is worth knowing about it?
Wondering if flying in the wind tunnel requires any special skills, preparation or training? See what you should know before taking advantage of this entertainment.
You need about 3 min. to read this post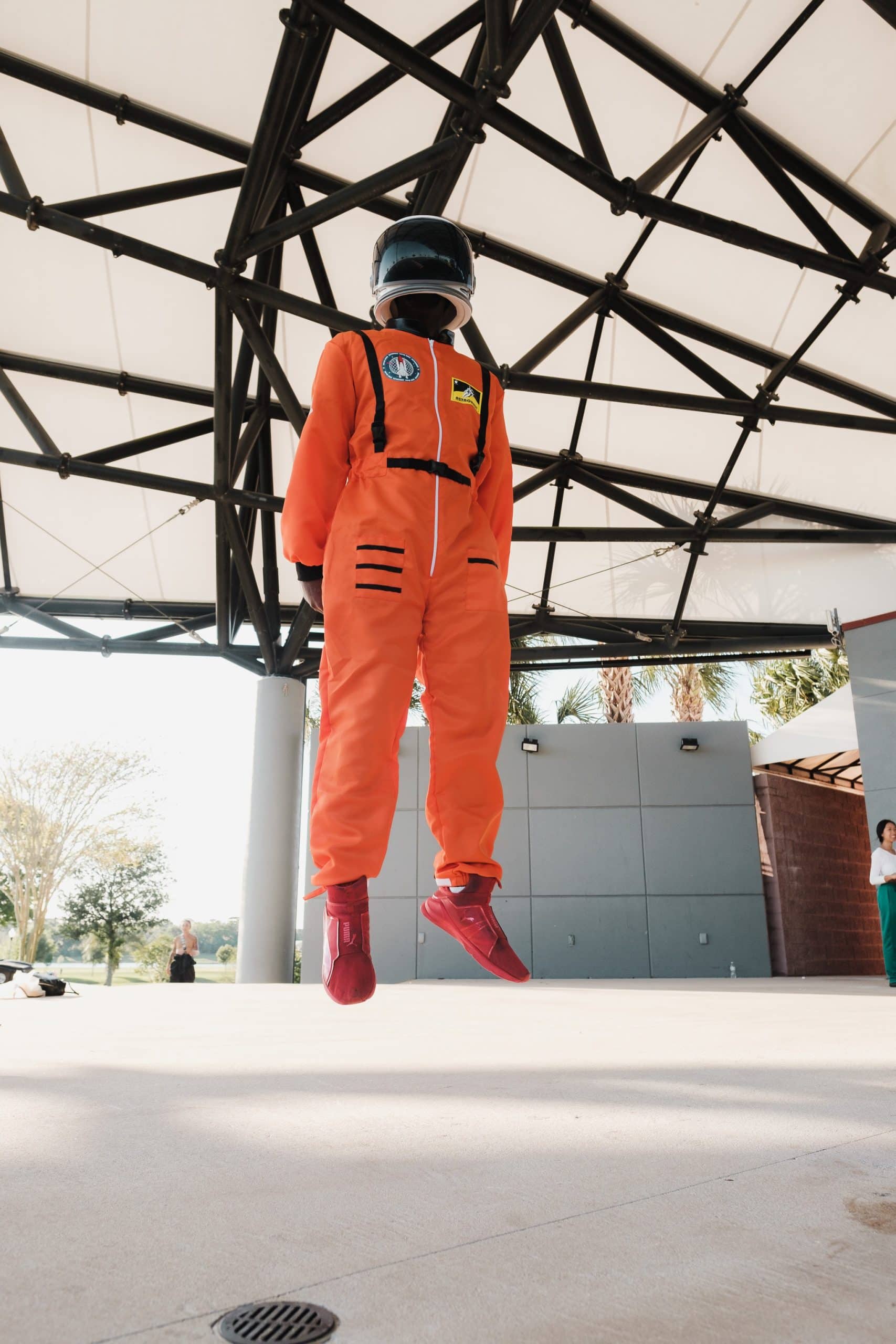 A wind tunnel is a unique entertainment that allows you to experience free fall. What should you know about wind tunnels before you decide to use them? We invite you to read.
For adrenaline seekers wind tunnel certainly seems to be a perfect entertainment. However, before flying in an aerotunnel it is worth knowing a few facts about it, so that you are properly prepared for this activity.
Is an aerotunnel suitable for children?
Perhaps one question that comes to mind is whether flying in an aerodynamic tunnel is safe for children. Watched from the sidelines, it may seem like a rather extreme activity. Most places that offer a flight in the wind tunnel require a minimum age of 12, however, there are some that allow younger children in as well.
For whom is the aerotunnel not recommended?
There are some contraindications that prevent flight in the wind tunnel. People weighing more than 130 kg are not allowed in the wind tunnel. In some places, the limit is already a weight over 110 kg. Then: pregnant women, people after heart attack, stroke, people with joint injuries and spinal injuries should not decide to fly.
Does a flight in the aerotunnel require special preparation?
Absolutely no training or special physical predispositions are necessary. Coming to the flight you need to be in a state of complete sobriety – do not take any sensation enhancing drugs or alcohol.
It is best to dress in comfortable, athletic and lightweight clothing. Shoes should be low, light, laced and have a flat sole. You should also remove any jewelry before the flight.
A special suit, helmet and safety goggles will be provided to you on site. You will also be given disposable earplugs – this is for your hearing, as the wind turbines generate a lot of noise.
What speed does the aerotunnel reach?
At full power of the wind turbines, in the wind tunnel you can reach a speed of up to 320 km/h. However, such parameters appear only during training for professional jumpers. For beginners, the speed in the aerotunnel is up to 200 km/h. Depending on the jumper's weight, skills and position, the wind power in the tunnel is adjusted accordingly.
Do I have to worry about my safety?
The flight of each jumper in the aerotunnel is supervised by a suitably trained operator who controls the tunnel and an instructor who observes your flight and watches over your safety. In case of any difficulties, the observer immediately reacts and helps you adopt an appropriate position. If someone happens to panic and completely lose control of his body, the operator is ready to reduce the force of the wind or gradually turn it off.
How does a flight in a wind tunnel work?
First of all, to enjoy this entertainment, you need to book a date first. It is necessary to arrive 30 minutes earlier for the flight. First, we are required to fill out a statement of health and read the rules and regulations. After that, the right size of suit and helmet are selected. We also get goggles and earplugs.
Next we have a short training session with an instructor, who will explain to us how to behave in the tunnel, and also show us the necessary signs to communicate during the flight. We enter the tunnel together with the instructor and then the fun begins.
main photo: pexels.com/Airam Dato-on
The Magic Booster Box: A Great Way to Enhance Your Collection!
The Magic Booster Box is an excellent way to enhance your Magic the Gathering collection, whether you are new to the game or you have been playing since the original Alpha and Beta releases of Magic: The Gathering.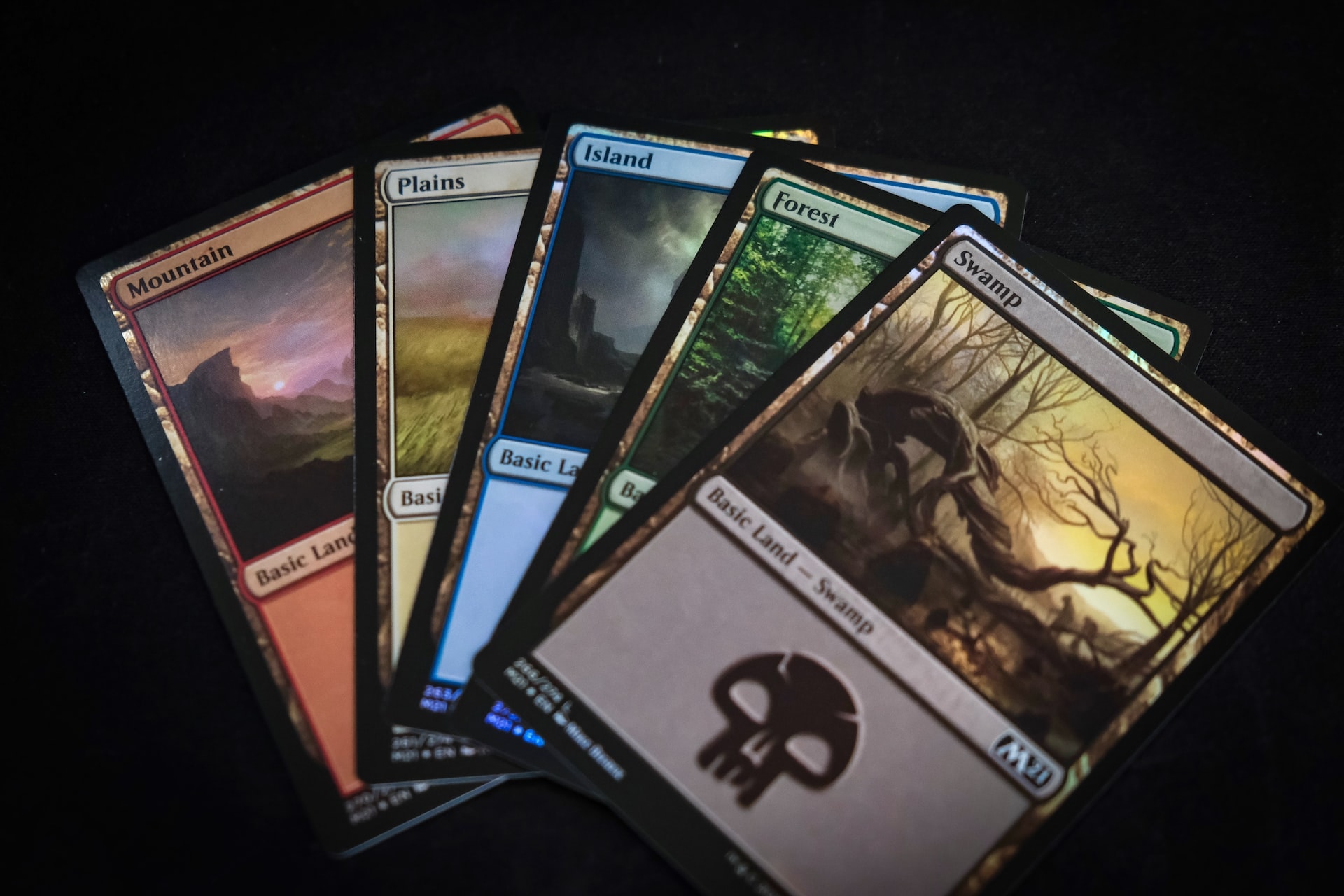 The Magic Booster Box is an excellent way to enhance your Magic the Gathering collection, whether you are new to the game or you have been playing since the original Alpha and Beta releases of Magic: The Gathering. This box comes with 36 booster packs in total, and one basic land pack, which can make it easy to expand your collection quickly and easily while saving money on bulk purchases.
What is a Magic Booster Box?
Magic the Gathering Booster Boxes are a great way for collectors to build up their Magic the Gathering card collections. If you're just getting into Magic, a booster box is one of the easiest ways to get started. Inside a booster box, you will find 36 packs of 15 cards each. These packs contain random cards from the set that they come from and are a great way for beginners or collectors who have been away from Magic for a while to get started with building up their collection again.
Booster boxes also make an excellent gift as they are filled with all sorts of different cards and provide hours upon hours of enjoyment as people attempt to complete their sets and play other games too!
Benefits of Having Magic the Gathering Box
Magic the Gathering booster boxes are a great way to get started or enhance your Magic the Gathering collection. Here are some of the benefits you'll find in having these at hand:
These can be found and purchased easily, meaning you don't have to go on an epic hunt for them.
These boxes can give you new cards that may have not been released yet.
They're generally more affordable than buying individual packs.
They come with more rares than regular packs, which makes it easier to complete sets or start a deck.
And they come with foil cards inside! That's why the Magic gathering booster box might just be the perfect thing for any Magic player!
Features
Magic booster boxes are a great way to enhance your gathering collection. It comes with 36 boosters that you can use for your own personal deck and also can be used as trading cards. The pre-packaged sets come with a variety of different cards, from common to rare, so you'll always have something new and interesting in your hands.
Other benefits of buying a booster box are that it is an easy way for beginners to get started without having to collect every single card themselves. They're also great for collectors who want a lot of variation in their decks, or players who enjoy building super powerful decks and then challenging opponents with them.
The next time you're looking for a great gift for that gamer in your life or just want to make yourself feel really special, consider buying a booster box. Buying a booster box is a great way to give you an edge against your opponents when playing different games. Because it's a set and comes with pre-packaged cards, there's no need for trying to collect all of your own cards from scratch, which can be very time-consuming. With a booster box, you'll have all of the power that goes into building decks in just one place!
Conclusion
While there is no doubt that opening a booster box can be a thrilling experience, the best way to experience this excitement is to purchase one. The thrill of opening a new booster and all the cards inside will make it feel like you are playing with your favorite deck for the very first time, which is quite an amazing feeling. As long as you enjoy playing Magic, then opening up booster boxes should not be too difficult or overwhelming.
Main photo: Ryan Quintal/unsplash.com
Best Tripod for Telescope: How to Choose the Right One
Here are some things to consider when looking at different models and brands of telescope tripods available today.
A telescope tripod isn't just any tripod, though; it needs to be specifically designed to handle the weight and movement of most telescopes. You want the best tripod for your telescope that will allow you to view the sky in complete comfort and stability, so how do you know what kind of telescope tripod to choose? Here are some things to consider when looking at different models and brands of telescope tripods available today.
The perfect tripod height
Many telescope enthusiasts have a question on their minds. What height should I get my tripod? Well, there are a few things you will need to consider before you make this decision. The most important thing is your location and what area of the sky you want to view. If you live near a city or in an urban area, it would be best if your tripod was around six feet tall so you can see more of the sky without obstruction from buildings and trees. That being said, there are two main types of telescope tripods that work well for viewing stars and galaxies: those with flexible legs and those with rigid legs. Flexible leg tripods are great because they allow you to change the height depending on your needs.
Setting Up Tripod for Polar Alignment
Polar alignment is a process that aligns a telescope mount's axis of rotation so that it points at the celestial pole. By doing this, you can use your telescope to find any object in the sky. This must be done every time you want to start observing an object in order to get accurate results and avoid any possible drift. The first step is usually finding Polaris, also known as The North Star which sits very close to the north celestial pole (NCP).
If you are using an equatorial mount, then all you need to do is point your telescope at Polaris and use its altitude along with a sidereal time calculation (to account for Earth's rotation) in order figure out how far off center your NCP is from Polaris.
Considerations when looking at tripods
The first consideration when looking at a tripod is size. The tripod needs to be able to reach the ground or table that you will be setting your telescope on. You also need to consider where you will be setting up your telescope and how tall the tripod has to be in order to reach it.
The second thing you need to think about is stability. You want something that can stand on its own without rocking back and forth, which would make it impossible for you to get clear pictures of anything. Another important consideration is weight and how much it weighs before it reaches its full height, because if you're going camping with this as your main source of shelter, then it needs to be light enough so that someone else can carry it up a mountain or through a forest.
Main photo: Jonathan Mabey/unsplash.com
3 Live Rates That Will Help You Save on Your Next Trip
If you're planning a vacation, there are plenty of things to worry about—the flight, the hotel, the taxi from the airport—but one thing you shouldn't have to worry about is whether you're getting the best deal on these things.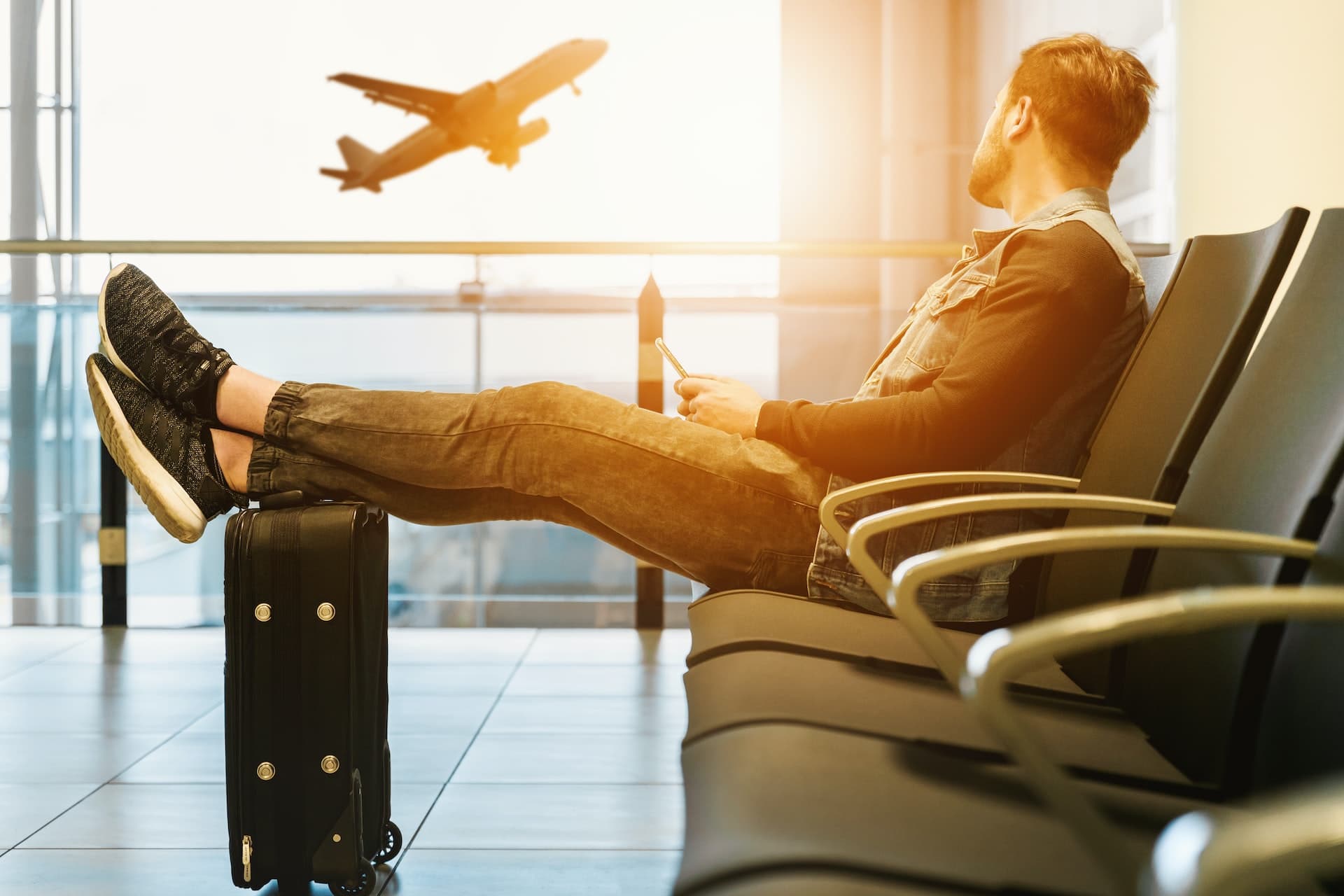 If you're planning a vacation, there are plenty of things to worry about—the flight, the hotel, the taxi from the airport—but one thing you shouldn't have to worry about is whether you're getting the best deal on these things. That's where Live Rates comes in. Live rates, often shortened to rates in the air travel industry, are the lowest fare prices available for a specific flight at a given time. These are live and often changing with demand, which is why they are so important to watch. These are often calculated based on date, departure, and arrival city and will be different depending on which airport you choose. There are various different websites on the internet that show all options related to flights and hotels so it's for one to choose the best deals and save money while in the process. Given below are three of the best live rates that will help you save a lot of money on your next trip:
They track flight prices so that if the price drops during your trip planning phase or in-flight, the website will alert you. You can even see if your itinerary is eligible for low fare protection for up to 24 hours after purchase. The flights could change without warning and a traveler should never book something without knowing the return on investment.
Hotel rooms are priced differently depending on what type of room you need and when you're looking to stay there. On Live Rates, these options show up clearly with price tags for each one listed next to them – the more expensive rooms are at the top of the list. They also have information about taxes, resort fees, and parking costs before checkout so that travelers know exactly what they're paying for. For instance, customers can see how much it would cost to park their car per day at any given hotel – helpful info when deciding where they want to stay!
If you're not sure where to go on your next family vacation, these prices offer helpful destination guides that provide travel inspiration from locals. They provide destination recommendations based on different interests: foodies (places with great food), night owls (best late-night activities), explorers (sightseeing tours), history buffs (historical sites), and nature lovers (parks and zoos).
Many Benefits
Live rates help save you money by updating the prices of flights, hotels, and other goods in real-time. No more expensive surprises when you make your purchase! There are many benefits of knowing them in advance:
It's easier to find a great deal
If you know what's available for sale, it becomes easier to search for the best price. With these, you can compare offers from different airlines and hotels before booking your flight or hotel room.
Saving is easy
Once you have found a great offer, all that's left to do is buy it!
Travel planning is simplified
When your travel dates are flexible, having these make it much easier to plan ahead for a big trip without worrying about finding a good deal last minute!
Conclusion
Many people have always considered traveling as a necessary expense and didn't give it much thought. However, there are many travel destinations that are more affordable than you might think. There is no doubt that you will want to take advantage of these opportunities according to your schedule permits and plan an adventure because these three Octolize plugins will help you save money on your next trip.
Main photo: JESHOOTS.COM/unsplash.com