Diet for muscle mass – everything you need to know about it
What to eat to gain muscle mass? Here is the diet for a man
You need about 4 min. to read this post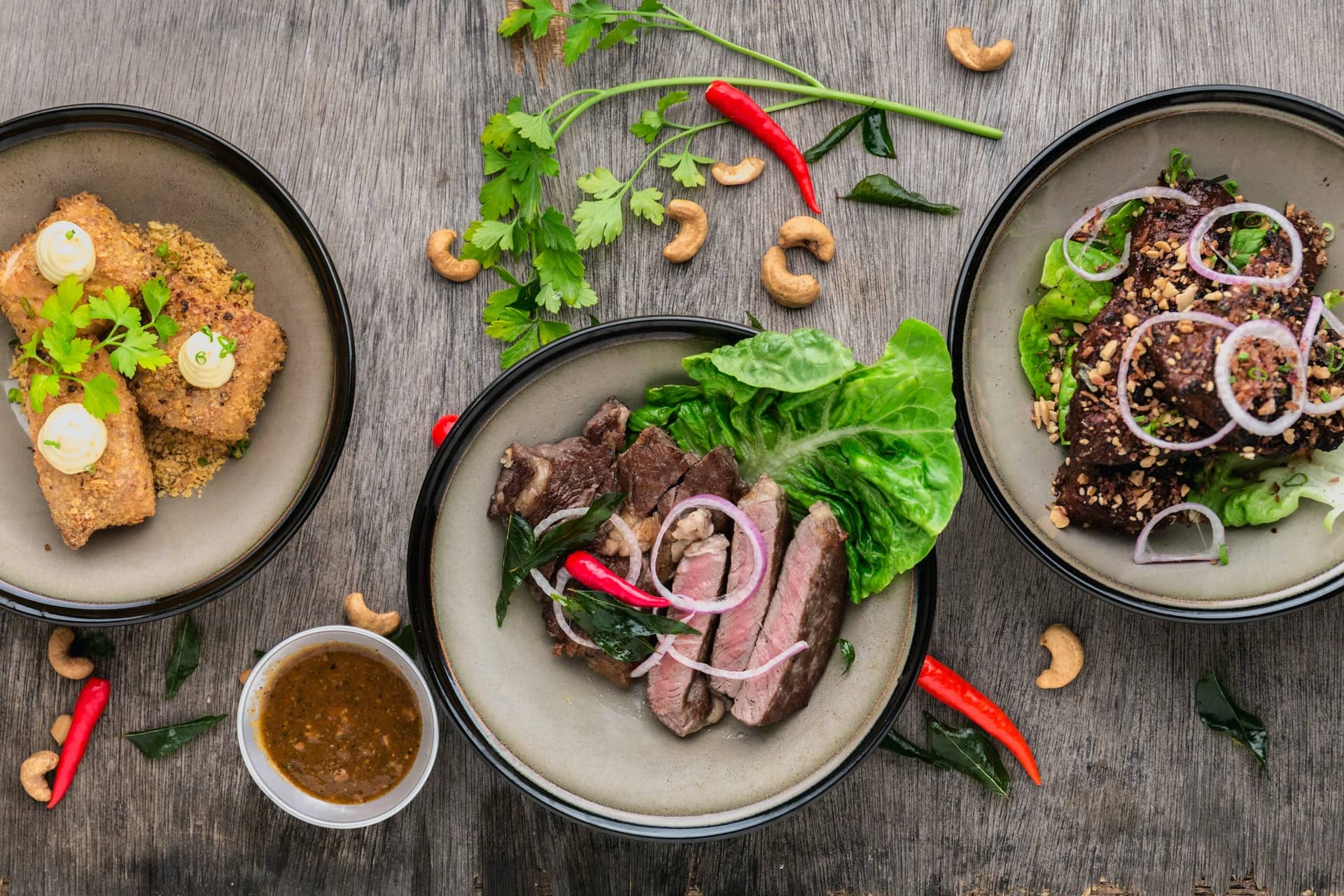 What to eat to get bigger? Unfortunately, sometimes gaining weight is not easy. Muscle mass gain in a man requires a properly chosen diet. The menu should also be healthy and without empty calories
Diet for underweight men
The mass gaining diet should be considered especially by people who are underweight. One of its reasons may be an unbalanced menu. Some disease entities may also contribute to it, such as: inflammatory bowel disease, hormonal disorders, depression or cancer. Allergies and intolerances to particular nutrients can also be a source of difficulties in achieving an appropriate weight.
The right amount of calories
The basic principle of this diet is the need to eat a lot of food. A caloric surplus is necessary to build mass. However, the idea is that a lot of fat should not be stored in the abdominal area. It is recommended that a man who wants to gain weight should provide himself with 2500-3000 calories every day.
The number of calories should be increased gradually
A good option is to gradually increase the amount of calories consumed – in the first stage by 10%. The distribution of individual ingredients should include:
20% proteins,
30% fats,
50% carbohydrates.
Where to get the ingredients from?
carbohydrates: a source of energy for muscles, which are in large quantities in pasta, buckwheat groats, wholemeal bread, rice, wholemeal bread;
protein: an ingredient responsible for building muscles, which can be found in large quantities in lean meat, fish, milk, yogurt and eggs;
wholesome fats: good quality unrefined oils such as linseed oil, olive oil.
Regularly eaten meals
It is difficult to build muscle mass without regular supply of nutrients. Irregular meals are undoubtedly the enemy of a good mass diet for men. Breakfast and dinner are especially important, but you should eat five times a day, optimally every 3-4 hours.
Breakfast should provide plenty of energy for the day and be nutritious. It can provide the perfect start to the day, so it should not be skipped or neglected
Dinner is a very important meal when it comes to weight loss diets for men, because it is where you replenish your daily calorie intake to the previously assumed level. It must contain a large amount of protein and is best when eaten no later than 2 hours before bedtime.
A large amount of protein in the diet
With this diet, it is recommended to consume protein in all three major meals of the day. Its content in a dish should be around 50 g
Fruits and vegetables
It is advisable to eat fruits and vegetables. The first of them twice a day, the last up to five times. Why so often? First of all, because they are a source of minerals and antioxidants
Healthy fats and carbohydrates
Fats should be obtained from different sources. Olive oil, pumpkin seeds, sunflower seeds, fatty fish, canola oil or butter are all good sources. Carbohydrates should be consumed in a low-processed form, such as cereals, rice, potatoes, legumes and whole grain bread.
Drinking water
What does water have to do with a weight loss diet for men? Muscles are composed of ¾ of it. It is therefore recommended to drink at least 2 liters of water every day. When training, you can add another liter to this portion without hesitation.
Give up stimulants and sweets
Unfortunately, but beer lovers will not be satisfied with the recommendations for a mass diet for men. Especially beer, even if of the best quality, provides unnecessary empty calories. It also causes weakening of the body. It is similar with drinking coffee – we should abandon it, because it stimulates metabolism. Of course, giving up the wrong ingredients in your diet should also include sweets, fizzy drinks and fast food
Photo Lily Banse/Unsplash
5 healthy breakfast ideas for the active
Say no to semolina, oatmeal on milk and other breakfasts for small children! Start your day with proteins and fats. You'll find them in our breakfast suggestions for the active man!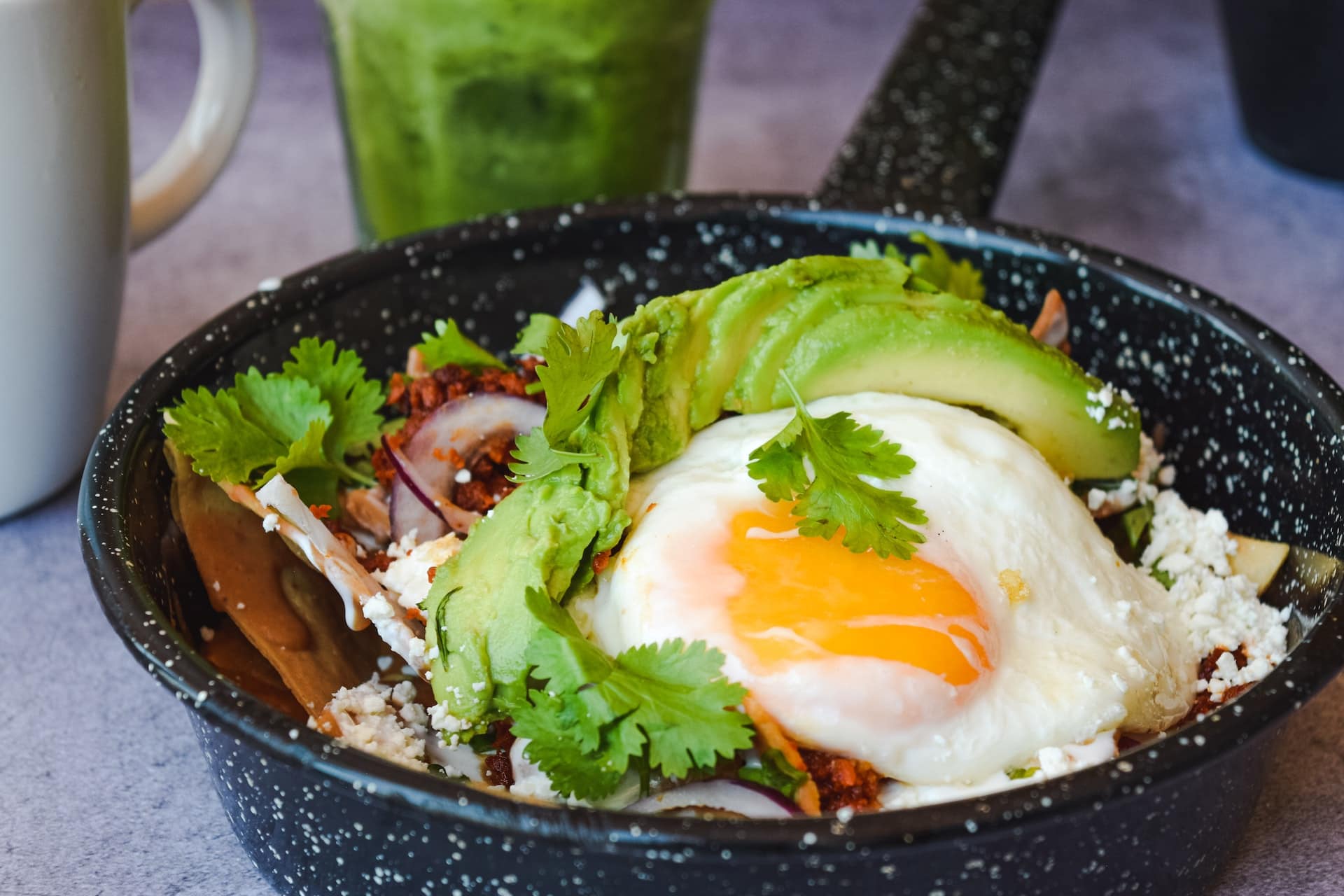 A man expends much more energy than a woman, especially if he is active and plays sports on a daily basis. Therefore, your breakfasts need to be more abundant and give you a boost of energy for the whole day. What to eat first thing in the morning to avoid overloading your stomach with high-calorie food and simple sugars? We suggest!
Shakshuka – just the way you like it
Shakshuka may not be very quick to prepare, but it is extremely filling and flavorful. The basis of the dish is tomatoes and eggs, but if you add some tomato paste and peppers to it, it will be even tastier. Simmer garlic, onions and tomatoes in a pan. Make "dimples" with a spatula and pour eggs into them (as many as you think you need). Fry them to the desired consistency and, at the end, obligatorily sprinkle the dish with greens. The pinnacle of culinary art will be to add pieces of feta or bryndza to the dish. And don't forget to cut off some bread with which you will "sweep" the leftover shakshuka!
Breakfast in English
You don't have to stick to the recipe. We suggest "stealing" the basic idea from the English – put as many delicacies on the plate as possible! Fried eggs, bacon and sausage – this is the original composition of the English breakfast. But you can go a step further and put on the plate toast, tomatoes, mushrooms, canned beans, and even avocado languishing in the refrigerator (if it is not unripe, of course!). A royal breakfast!
Perfect scrambled eggs
Do you know what the secret to incredibly tasty scrambled eggs is? We share the secret! First of all: do not regret the butter. If you have listened to dietary stories about the harmfulness of cholesterol, put them preemptively out of your head. It's the simple sugars that are your biggest enemy! So, melt more clarified butter in a pan than usual. Second, add a tablespoon of cream. And third – don't stop stirring, don't step away from the stove even for a second, and by no means let the eggs curdle too much. After all, you want them to be velvety and melt in your mouth! For good health, sprinkle the scrambled eggs with a solid portion of parsley or cilantro and nibble on some pickles.
A filling sharma
For such a breakfast you need to prepare a little, as it requires a certain amount of ingredients. Cut yourself a pre-baked chicken breast (about 25 dag) into thin strips and lay it on a lavash pancake. Slice the cucumber and tomato, and chop the Chinese cabbage or other lettuce. Mix 50 ml of kefir with a tablespoon of mayonnaise. Season the sauce with salt and pepper. Add the chopped greens. Spread the vegetables over the meat, pour the sauce over it and wrap the stuffed pancake into an envelope shape. Fry the sharma in clarified butter on both sides. Mmm… yummy!
Italian frittata with cherry tomatoes and bacon
Actually, this is a very filling casserole of eggs, meat and assorted vegetables. Fry an onion in clarified butter, and when it glazes, add bacon (or any other sausage) and 2-3 cooked potatoes cut into thin slices. Add halved cherry tomatoes (5-6 pieces). Crack 4 eggs into a separate dish, whisk them and pour them into the pan. Fry everything together, sprinkle a handful of grated hard cheese, add chopped greens and cover the pan with a lid for a few minutes. Top with tomato sauce or tzatziki. Enjoy!
main photo: unsplash.com/Alexandra Mendívil
Popular injuries in athletes
Safe and injury-free sports do not exist. Well, unless we consider chess and bridge as sports. As for other sports, they all carry some risk of injury. It's worth familiarizing yourself with them so you can recognize and treat them.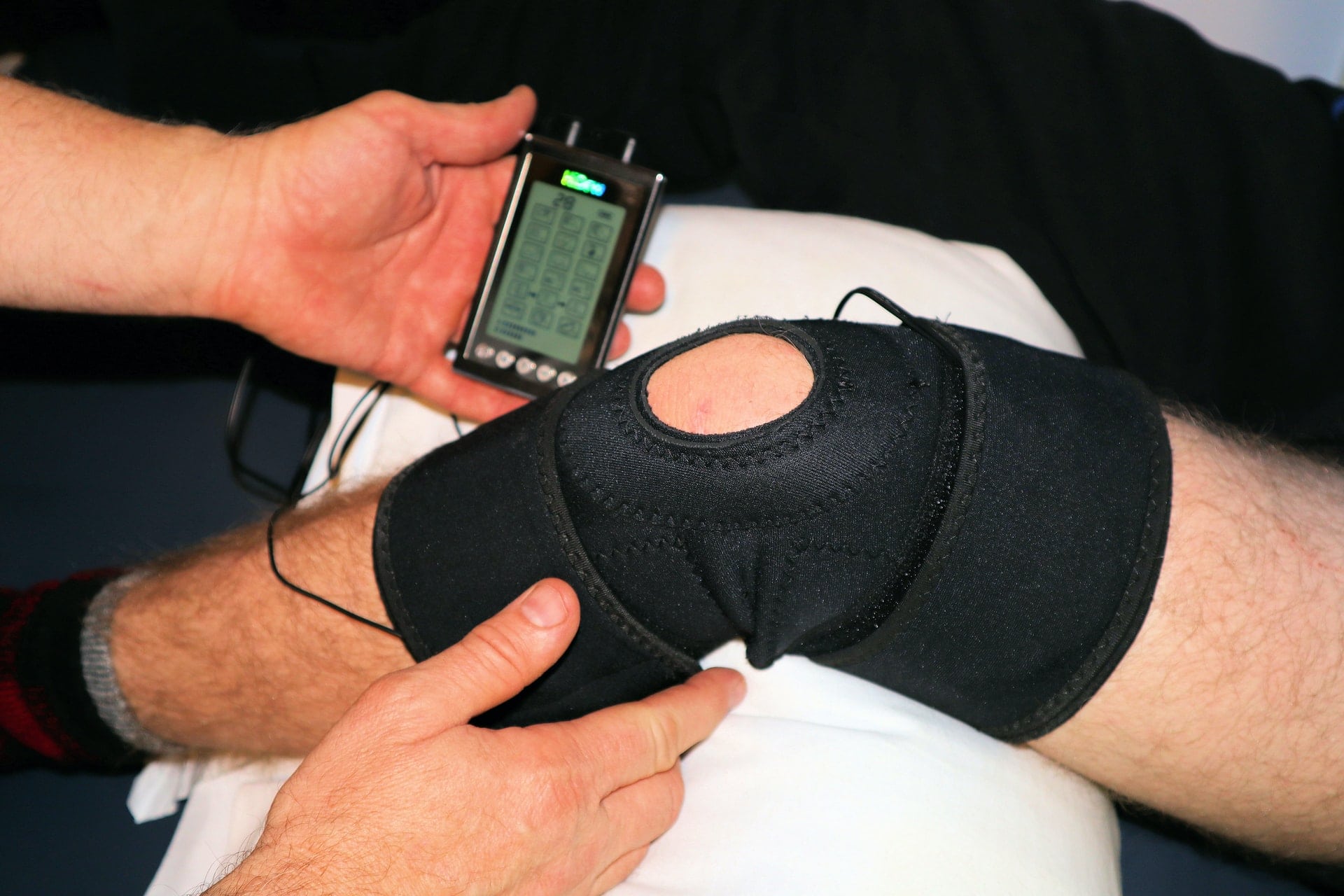 You don't have to be a first-class athlete to suffer an injury on the field or sports arena. Whether you start training regularly or are a professional athlete, you are at risk for a sports injury. Learn about the 5 most common injuries among athletes and the best ways to treat them!
Plantar fasciitis
If you've started to feel a dull or burning pain in the heel area while walking, you may be suffering from plantar fasciitis, which, as the name suggests, extends along the entire length of the sole. This type of injury is most common in runners, and its treatment is a long and gradual process. Try rolling your feet from toe to heel on a tennis ball to stretch the damaged tissue. Do this for 5 minutes several times during the week. You may need to use special insoles to relieve the stress on the stretch to give your foot extra cushioning.
Hip bursitis
Although hip bursitis is most often diagnosed among the elderly, people who are very physically active, long-distance runners or avid cyclists are also at risk. Bursitis is favored by prolonged repetitive stress on the hip joint. Recovery from injury will be improved by light exercises that improve coordination of the hip and gluteal muscles. Strengthening and improving coordination in these regions reduces inflammation and increased friction between the muscle and the joint.
Lumbar spine pain
This pain can be caused by a number of factors, including weight lifting and strength training. The level of pain you experience depends on the severity of the injury. In most cases, the pain passes on its own. In the case of severe pain syndrome, you will need to see a physiotherapist who will manually relieve you of the pain, in addition to teaching you proper ergonomics and exercise technique.
Muscle overload
Regardless of sports seniority, everyone is at risk of muscle overload, especially if training is not preceded by a decent warm-up. In addition to insufficient stretching, muscle overload during training can occur due to muscle weakness, fatigue and stress. Injury is easily prevented by performing simple stretching exercises before each workout. However, if it has occurred, apply a cold compress to the sore area for 20 minutes, wrap it with a bandage and lift it up if necessary.
Runner's knee
Almost half of all sports injuries are related to the knee. Runner's knee is a strain injury that manifests as pain on the lateral side of the knee joint. Although many runners actually suffer from this condition, the injury also affects basketball players, volleyball players, swimmers, cyclists or soccer players. Excessive strain on the patellofemoral band causes friction between it and the bony outgrowth above the lower attachment, on the lateral side of the knee joint. Treatment of runner's knee can go in many directions and include ice packs, giving up certain exercises such as squats and lunges, and using additional support in the form of bandages.
main photo: unsplash.com/Terry Shultz
Best Meat Subscription Box: Which One is Right for You?
This blog will help you find the best meat subscription box for your unique situation!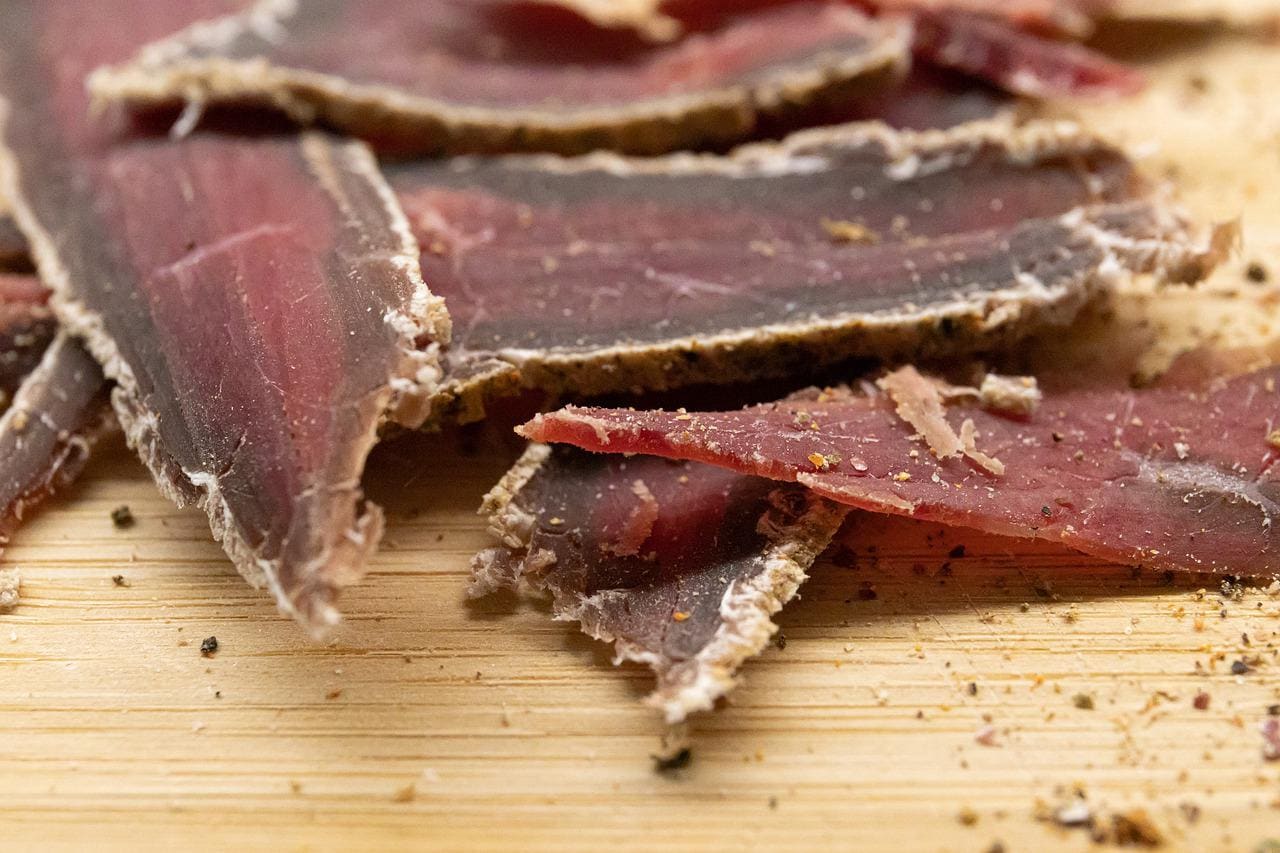 In the past, it was easy to buy meat: you'd go to the store and pick it up at your convenience. Nowadays, there are many different options available to consumers, but the question remains which one should you choose? If you want the best meat subscription box, you'll need to consider how often you use meat in your diet, as well as how much meat you use per month and what kinds of meats you prefer eating most frequently. This blog will help you find the best meat subscription box for your unique situation!
Beef-Chicken-Pork Box
Lots of people are searching for the best meat subscription service, and there are several to choose from. The most popular are the Beef-Chicken-Pork Box, which includes all three types of meat; beef lovers have the All Beef Box with no substitutions, and everyone else can have the Mixed Box, which has a variety of meats. For those who enjoy certain types of meat more than others or those who like to get a bit of everything, this buffet will suit them well.
Beef-Chicken-Fish Box
The first step to picking the best meat subscription box is to decide which type of meat you prefer. If you're a fan of all three, then a box that offers a variety of meats may be the best option. However, if you have a preference for one type of meat over the others, then you'll want to find a box that specializes in that type of meat. Once you've decided on the type of meats you want, the next step is to research the different companies that offer meat subscription boxes. This will help you narrow down your options and find the company that best meets your needs. When looking at different companies, be sure to compare pricing, shipping costs, and the quality of the meat.
GrassFed-GrassFinished Ground Beef Box
There are many meat subscription boxes on the market, but GrassFed-GrassFinished Ground Beef Box is the best place to go for the very best grass-fed, grass-finished ground beef. The delivery of this subscription box provides all the tools needed to cook a healthy, wholesome meal that's environmentally friendly. The beef is raised without the use of antibiotics or hormones. In addition, it does not contain fillers or additives and each shipment always contains at least one pound of meat.
Beef Only Box
This package is for the beef lover, you'll get a selection of different cuts from ground beef to steaks, all high quality and grass-fed. For people who are trying to avoid eating fat, it may not matter how much fat is on the meat, but for people who are only seeking to add fat to their diet, you have to have some fat on the meat for it to taste good. You're free to pick either option!
Subscription Meat Boxes
Find out which meat subscription box is right for you with this helpful guide! Determine your budget and how much you're willing to spend each month. Next, decide what types of meat you want to receive. Vegans or vegetarians might not find this option appealing; however, if you like all kinds of meats, it might be worth looking into. Finally, decide which kinds of recipes will go well with the meat that is included in your subscription box.
Conclusion
If you're looking for the best meat subscription box, there are a few things you should keep in mind. First, consider what type of meat you want. Then, think about how much meat you need and how often you want it delivered. Once you have a good idea of what you're looking for, compare the different options to find the best fit for your needs. 
Main photo: Tomáš Sova/unsplash.com