Men's wallet – what to look for when buying?
Do you want to buy an elegant and practical wallet? Wondering which model to choose? If you do not know what to decide on, use our suggestions!
You need about 4 min. to read this post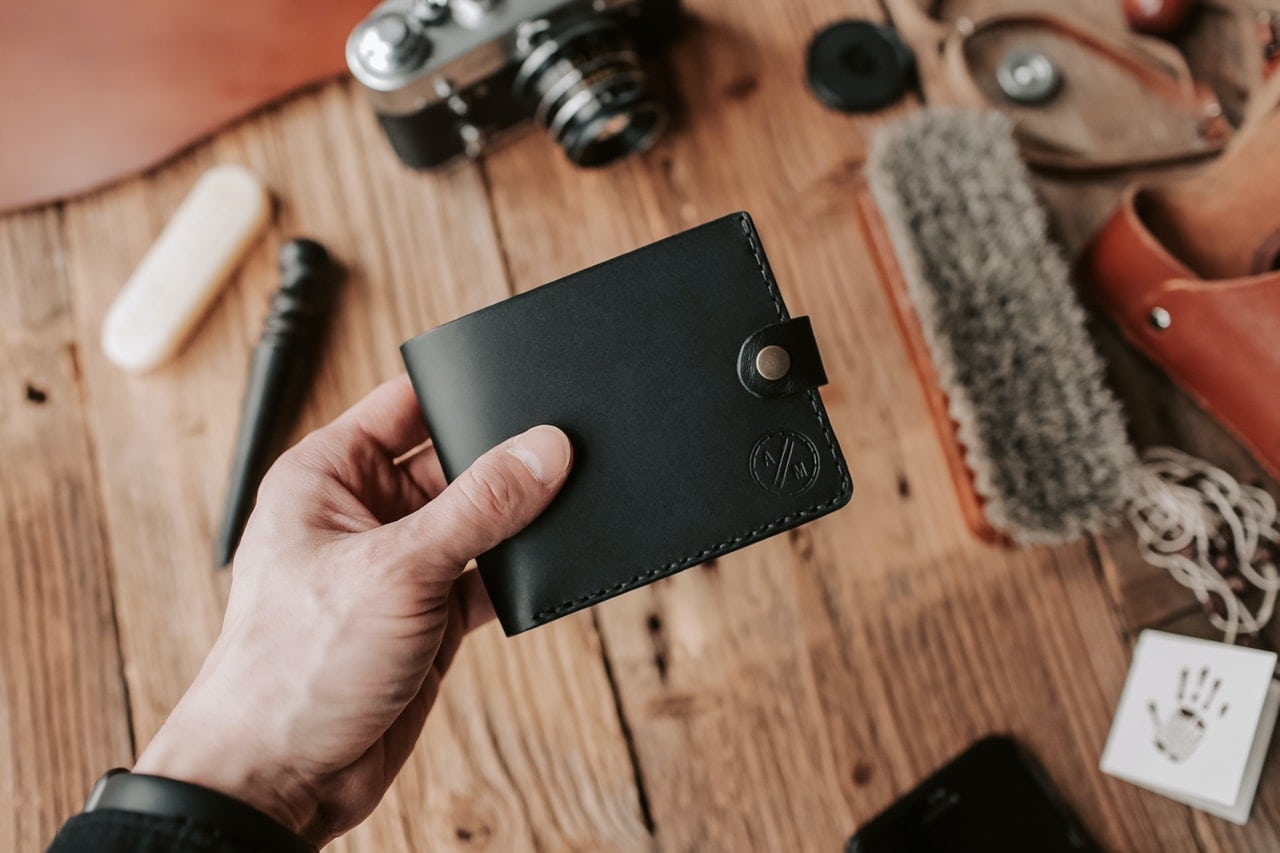 A wallet is an accessory that a man always carries with him. It becomes a part of his daily life. Over time, it gives him not only practical value, but also emotional value. When choosing a wallet, you should take into account your style of dress, your habits and the number of credit/payment cards and documents.
How to choose a stylish and practical wallet?
A wallet must be functional, so make sure it has enough compartments. A foldable model is compact but roomy. It fits perfectly in your pocket. It matches both an elegant suit and classic jeans and T-shirt. It is usually double or triple folded. When choosing a wallet, think about what you want to put in it.
If you like vintage style, opt for the Sfumato version. It is a unique painting technique, which consists in gradual mixing of colors, giving the objects a unique effect
Fashionable men's wallets
If you value style and comfort, reach for a wallet consisting of three parts. It has comfortable compartments for cards, bills and coins.
Wallets are available in different colors, patterns and sizes thanks to which you are sure to find a model matching your needs and preferences
A simple and neat wallet with a uniform color or even minimalistic style will work in every situation. The collection is dominated by black, navy blue and black models. They fit to every styling. You can use them for everyday, as well as for special occasions
Large or small wallet?
Before you go about buying a new wallet, clean out the old one; get everything out of it. Throw out things you won't need, such as old receipts, used public transportation tickets or expired gift cards. Remember to check your wallet regularly. This will help you get rid of unnecessary items and save a lot of space.
Now that you know how many small items you will be carrying, you can choose the right wallet. If you use a lot of credit cards, opt for a tri-fold model with multiple compartments. On the other hand, if you only carry a few cards and few bills, reach for a two-compartment model. And if you only carry cash, look for a small, handy purse.
The classic wallet is leather, but you don't have to limit yourself to this material. You can experiment with other available options such as cotton, polyester and canvas. The important thing is to match the wallet to your needs and requirements.
Wallet: the perfect accessory for the modern gentleman
Are you looking for a wallet that will last for years? Then choose a model from a reputable brand, made of high-quality material such as cowhide. If you often carry your wallet to work and you work in a bank, pay attention to dark colors, such as black, navy blue, brown, graphite. Or maybe you work in the creative industry? In this case, opt for a model decorated with a colorful pattern
Some wallets have transparent pockets for ID documents, public transport tickets and driving license. Thanks to them you will save a lot of time and nerves when you are asked to show the appropriate document.
Modern solutions
If you want to protect yourself from fraudsters, opt for a model with RFID blocking technology. This way you will prevent thieves from reading your credit card data and other documents. This feature is very useful if you are in the habit of putting your wallet in the back pocket of your pants. It will also work great when you are traveling. Admittedly, such a wallet will cost a bit more, but it is worth the investment if you often use your payment cards
If you prefer a minimalistic design and you do not have much money with you, you may decide to use a money clip. It is usually made of plastic, flexible metal or leather. Thanks to it, you do not have to worry about losing your money. However, it is worth noting that it does not protect them as well as classic wallets.
Modern, minimalist models combine features of a bill clip and a credit card case. They will work perfectly if you do not have much space for a wallet. Finally, remember to match the accessory to your budget.
Photo by Vlada Karpovich/Pexels
Buy Tobacco Online in Australia – Hand Rolling Tobacco for the Perfect Smoke
What's that unique smell in the air? It's not rain, it's not smoke, it must be… Rolling Tobacco!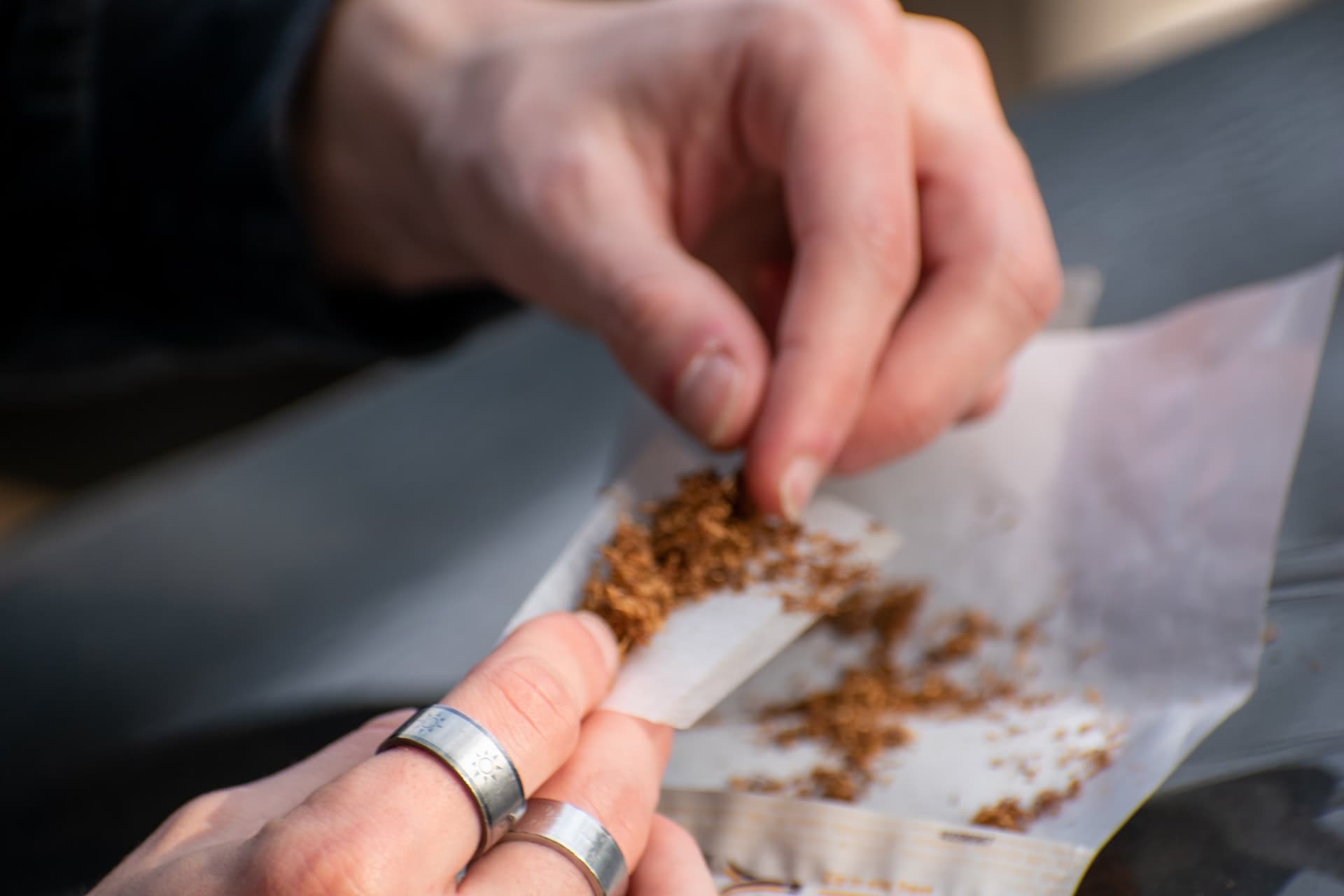 What's that unique smell in the air? It's not rain, it's not smoke, it must be… Rolling Tobacco! Not only does Rolling Tobacco offer you an exceptional flavour and aroma experience, but smoking tobacco has also been known to help people relax more easily and feel more comfortable among friends than those who don't smoke at all. If you haven't yet tried it, then don't worry – your time has come! After reading this guide you will have a better idea of what and how to buy tobacco online in Australia.
Know what you are buying
Drum Original Blue Hand Roll Tobacco is high-quality rolling tobacco. This tobacco is designed to be used with a hand-rolled cigarette. American Spirit RYO Tobacco is also high-quality rolling tobacco that can be used with a hand-rolled cigarette. Original Hand rolling tobacco, on the other hand, is less expensive and will give you a good smoke if you are looking to save money. Original WHand rolling tobacco is not as refined as Drum Original Blue Hand Roll Tobacco and it may not be packed as tightly but it still produces a very satisfying smoke. If you want to get the most out of your smoking experience then buy Drum Original Blue Hand Rolling Tobacco, Ashford Tubing Tobacco or American Spirit RYO Tobacco.
Which Type of Tobacco Should I Choose?
There are many different types of tobacco out there and it can be hard to decide which one will suit your needs best. Drum Original Blue is a great place to start if you're looking for a nice, mild smoke. American Spirit RYO Tobacco is a cost-effective option that tastes great and lasts longer than other brands. Original Hand rolling tobacco is perfect if you're looking to save money and have complete control over your smokes.
Understanding Nicotine Strength
A tobacco product is classified by its nicotine strength. The lower the number, the less nicotine that product has. It's important to understand nicotine strength because it can change how you feel after smoking, or whether you should smoke at all.
* Low: 1-2 mg of nicotine per cigarette/hand-rolled cigar.
* Medium: 8-12 mg of nicotine per cigarette/hand-rolled cigar.
* High: 16+ mg of nicotine per cigarette/hand-rolled cigar.
Do I Have to Be a Smoking Expert?
If you're looking to buy hand roll tobacco online, buying drum original blue hand roll tobacco can help you get started. It's made of 100% pure and natural ingredients, so there's no need to be a smoking expert! All it takes is a few simple steps:
– Put your desired amount of Drum Original Blue into your bowl.
– Put some water on top of the tobacco and cover it with foil.
– Wait about 20 minutes or until most of the water has been absorbed. – Drain off the remaining water.
– Fill up the remainder of the bowl with Drum Original Blue and mix it together well.
– Cover tightly with foil and wait at least 10 hours before removing from refrigeration.
– When ready, cut open the foil and gently tear away one side of the paper.
– Slowly pour out onto a flat surface to cool down.
– Take one leaf of tobacco and shape it around a cone (like an ice cream cone) or fold it over itself into a cigar shape if you prefer that style.
– Carefully place it in the palm of your other hand.
– Now take another leaf and carefully wrap it over the first piece, securing it by tucking one end under the other end.
– Repeat this process with more leaves until you have built a nice tight bundle that fits comfortably in your palm.
Final Words
You don't need to buy your tobacco from an overpriced store. You can buy tobacco online in Australia from here and have it delivered straight to your door, saving you time and money. You can find all types of tobacco at great prices.
Main photo: Ziv Paczy/unsplash.com
Going to a wedding as a guest? Check which suit will be the best
Going to a wedding as a guest? See what suits are in vogue now and get the latest recommendations from stylists!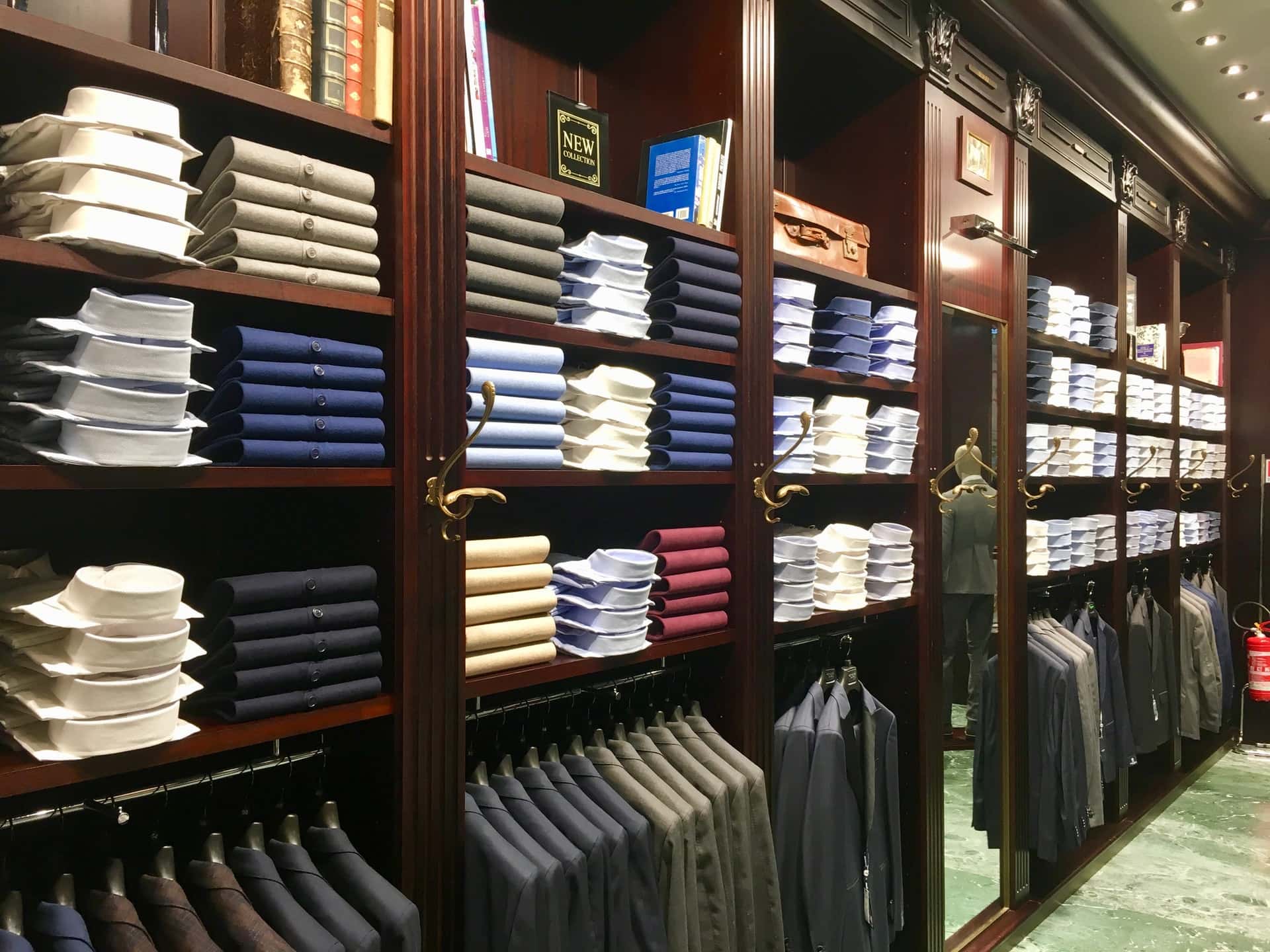 Guests invited to the wedding survive because of their appearance no less than the young couple themselves. On this solemn day, everyone wants to look as stylish and attractive as possible. We have gathered for you the most up-to-date recommendations for a fashionable men's suit to wear to a wedding as a guest!
Men's suit for a wedding
Unlike women, men do not have as much choice when it comes to evening creations. For formal events, they usually wear a two- or three-piece suit. If the format of the wedding does not stipulate a specific dress code, guests can dress according to their own taste, remembering, of course, that with their clothes they express a certain respect for the young couple. For this reason, a classic or stylish suit is the optimal solution for a man who goes to the wedding as a guest.
Blue suit
The color blue can confidently be counted among the classics. The color never goes out of fashion, in seasonal trends only its shades change. This year sapphire and ultramarine are in vogue. Sapphire color looks great on brunettes, and lighter shades suit gray. With such a suit looks harmonious white, light blue, or light gray shirt. Young men who like to focus attention on themselves can wear a red tie with a blue suit. For those less daring, we recommend the classic variants – a tie a tone darker or lighter than the suit itself.
White suit
A modern suit in white refreshing color is an excellent choice for summer. However, white does not suit everyone and will look perfect on a stocky, slender man. A cream or light blue shirt will look favorably with such an outfit. However, a white suit works best with a white shirt paired with a light or dark tie. A white suit with a black shirt complemented by black shoes is stylish and striking.
Dark blue suit
Elegant two- or three-piece suits are triumphant this season. An unobtrusive, yet distinctive suit in dark blue is the perfect option for a wedding. In 2022, a combination of dark blue with brown and burgundy accents is considered stylish. As for the shirt, it is best to choose white, cream or light blue.
Green suit
Quite an original color, which will dare to put on the most daring gentlemen. This season, pay attention to emerald and pistachio shades. Extravagant, fitted waist youth suit in green looks best in summer. Emerald works quite well with black, and lighter shades of green – with the color of mint, lemon, white, blue and beige. Velvet fabric will give a special charm to the styling.
Brown suit
If you are gray, you will look good in brown. Fashion stylists highly recommend this season saturated coffee and chocolate shades. The once fashionable brown check cut has become a thing of the past. On trend today is solid brown and soft fabrics that add depth to the color. The shirt should be white or a subtle beige shade. Some earthy shades of brown go well with blue and orange.
main photo: unsplash.com/Jozsef Hocza
How to wear a men's vest?
Men's vests are again very popular and are more and more often worn as a part of clothing. See what to wear such a vest with.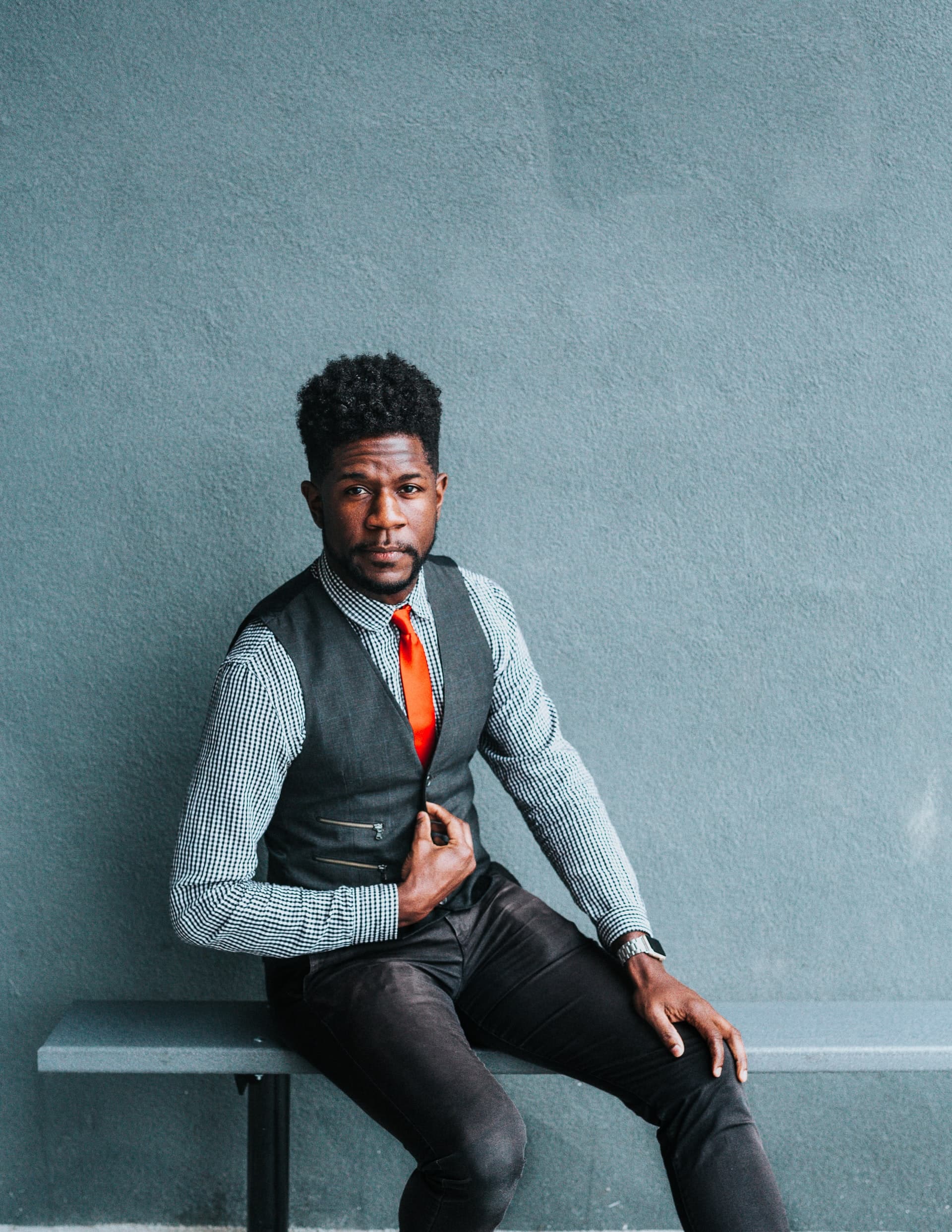 It used to be an indispensable part of clothing, then it was forgotten about for some time. Nowadays men's vest is back in favor and becomes more and more popular among men who appreciate elegant style and sophisticated fashion combinations. See how to wear men's vest.
Until mid-20th century vest was worn by men on almost every occasion. Since the 1950s, it began to move away from its wearing, and in recent decades men abandoned it completely. Currently, however, the men's vest is starting to be appreciated again. Contemporary fans of fashion and elegant styles like to style it in a slightly different way than before.
The vest as part of a suit
Nowadays the vest does not necessarily have to be a part of a suit – it is definitely more likely to be worn in a more modern way. However, if we look for a suit with a vest, we will find many interesting, modern models tailored to contemporary fashion trends.
Very popular nowadays are suits combined with vest of lighter color or completely different pattern, for example checked. Such combinations give three-piece elegant suits a modern character.
Vest with blazer
The waistcoat with blazer is particularly suitable for the colder months of the year. Especially autumn styles, when the vest does not have to be covered by a thick buttoned coat, allow this elegant part of the closet to be well exposed.
Styling with a jacket does not have to be monochromatic. Nowadays plain jackets are often matched with vests of a lighter color or those decorated with a pattern, e.g. checkered. The key here is the right choice of colors, which will create a harmonious combination.
Nothing stands in the way of trying the opposite combination, i.e. checkered jacket and plain vest – both versions can be an interesting and fashionable outfit.
Vest with a shirt
A very popular combination is a vest with just a shirt. Nowadays it is more and more common to wear a shirt made of thicker material. However, both versions can be a successful styling. Here again, you can play with alternating pattern and plain material. Combinations of fabrics with different textures also look interesting. When choosing a shirt under the vest, it is worth to pay attention that it is well-fitted – a shirt which is too loose will look unsightly under the vest, and in some places it may even stick out.
Vest with turtleneck
This is a combination for gentlemen who like to experiment a bit. Golf combined with a vest is not a standard combination, but well matched elements may create a very effective styling. Definitely in this case it is best to bet on a thinner, fitted turtleneck and vest with a bit thicker material, or expressive structure or interesting pattern.
main photo: unsplash.com/Tyler Nix