Barber – why should I use his services?
Are you dreaming of a perfect hairstyle? Do you want to take care of your beard and hair? Then you should use the services of a proven barber!
You need about 4 min. to read this post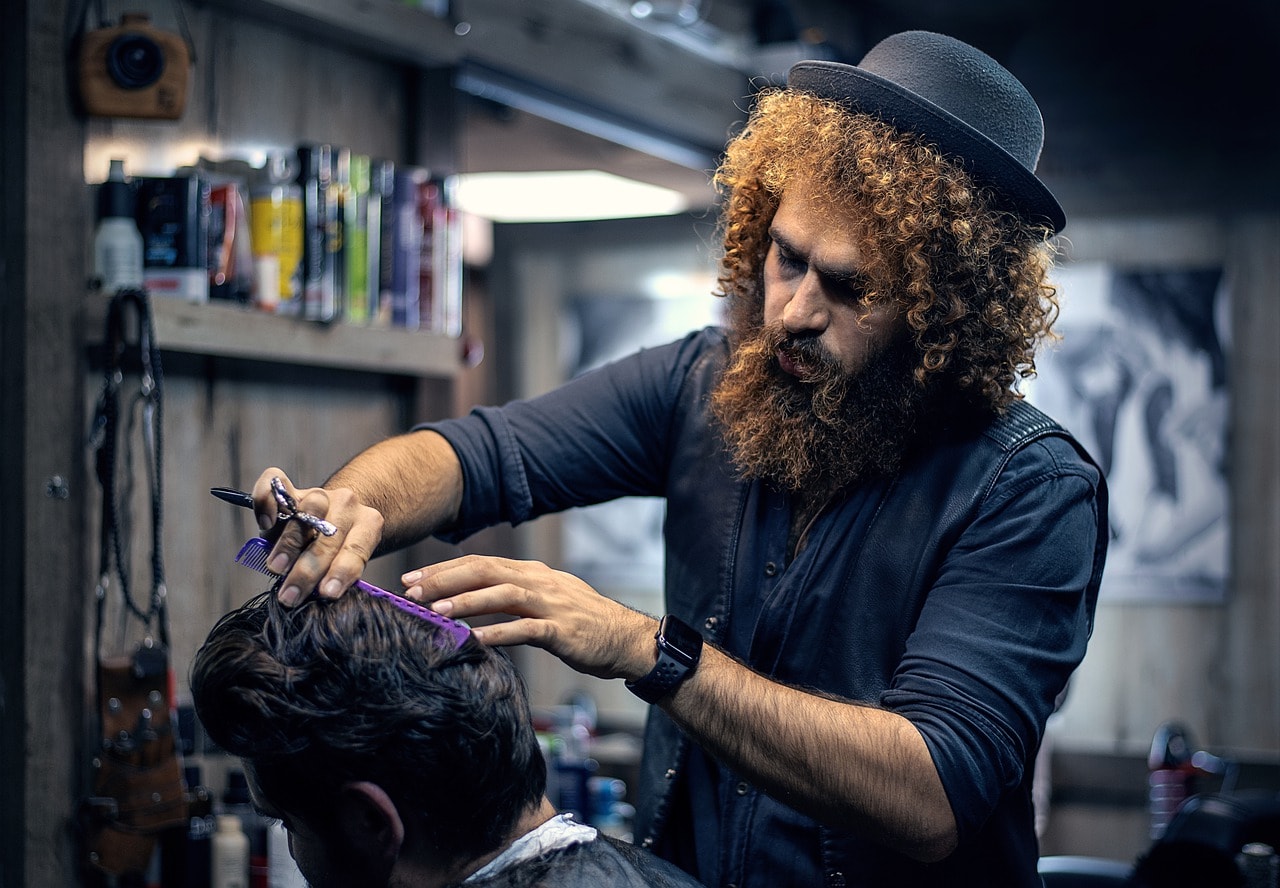 If you are often unhappy with your hairstyle, look for a good barber. He knows the latest cutting techniques. He will answer all your hair care questions. Find out why you should visit a barbershop!
Barbers know how to cut men's hair
Barbershops employ specialists for cutting, coloring, perming, keratin straightening and other treatments. Most men don't need these services. They are looking for someone who knows how to do a fantastic men's haircut
Barbers are specially trained to cut men's hairstyles. They will examine your hair type and suggest what hairstyle you will look best in. They have in-depth knowledge about different cutting techniques. They will advise you on what hair care regimen will work best in your case. They will also point out the right cosmetics. They analyze things like your hair type and face shape to help you find the right cut.
Barbershops offer different services
These types of places offer services specifically for gentlemen. Barbers can not only trim your hair, but also your beard and mustache. They also offer scalp massage and professional grooming treatments. You can also make an appointment to have your beard, head or neck shaved with a razor. They usually offer high-end cosmetics for men as well. The legendary hallmark of a professional barbershop is a hot-foam shave with a straight razor
You can benefit from high quality hair products
Most traditional hair salons only offer basic styling products such as gels, shampoos and sprays. If you are looking for professional products, go to a reputable barber. He will usually offer you specialized hair products, including pomades and styling mousses. And most importantly, he will advise you on which cosmetic you should choose. Say you are looking for a good pomade for pompadour. He will point out the right product, taking into account your hair type and lifestyle.
Get professional treatments
The said professionals can use the famous straight-edge razor to give customers a smooth shave. Additionally, they will offer you beard trimming and scalp massage to accelerate hair growth. In addition, many barbershops, especially high-end ones, offer a relaxing facial treatment with a warm towel. It is worth noting that barbers attend professional training and workshops to become proficient in the use of razors, trimmers and clippers. Such tools allow you to get unique patterns in your hair
The Perfect Look
Let's be honest, you won't trim your beard and hair professionally like an experienced, creative barber. Of course, you can keep them under control between visits. However, if you go to the barbershop infrequently, you won't look as elegant. Ask your wife, girlfriend or sister if she's ever been able to keep her eyebrows in perfect condition between waxing. I'm sure she'll say no. So take an hour a week to look perfect in any situation.
The barber will get to know you and your hair so there are no surprises
This is an obvious one, but most people don't consider it. If you visit your favorite salon on a regular basis, the barber will get to know you and your hair, so he can tailor the style to your face shape and taste. He will know what you like and, more importantly, what you don't like. This way, you will avoid unpleasant surprises.
Of course, we have nothing against hair salons, but they often try to be masters in different disciplines. Women's and men's cuts are extremely different. So it's worth getting the services of a proven barber who knows all the treatments for men's hair
The barbershop has a unique atmosphere. It is a one-stop shop where you can relax and socialize. If you have a hair problem, the trained staff will prepare a personalized care plan so you can get the perfect haircut at home. What's more, these services won't break your budget.
Photo: Vahid Kanani/Pixabay
The Artistry of Beads: Exploring the Most Beautiful Bead Patterns for Jewelry Making
In the realm of jewelry making, beads play a pivotal role in adding charm, color, and uniqueness to creations.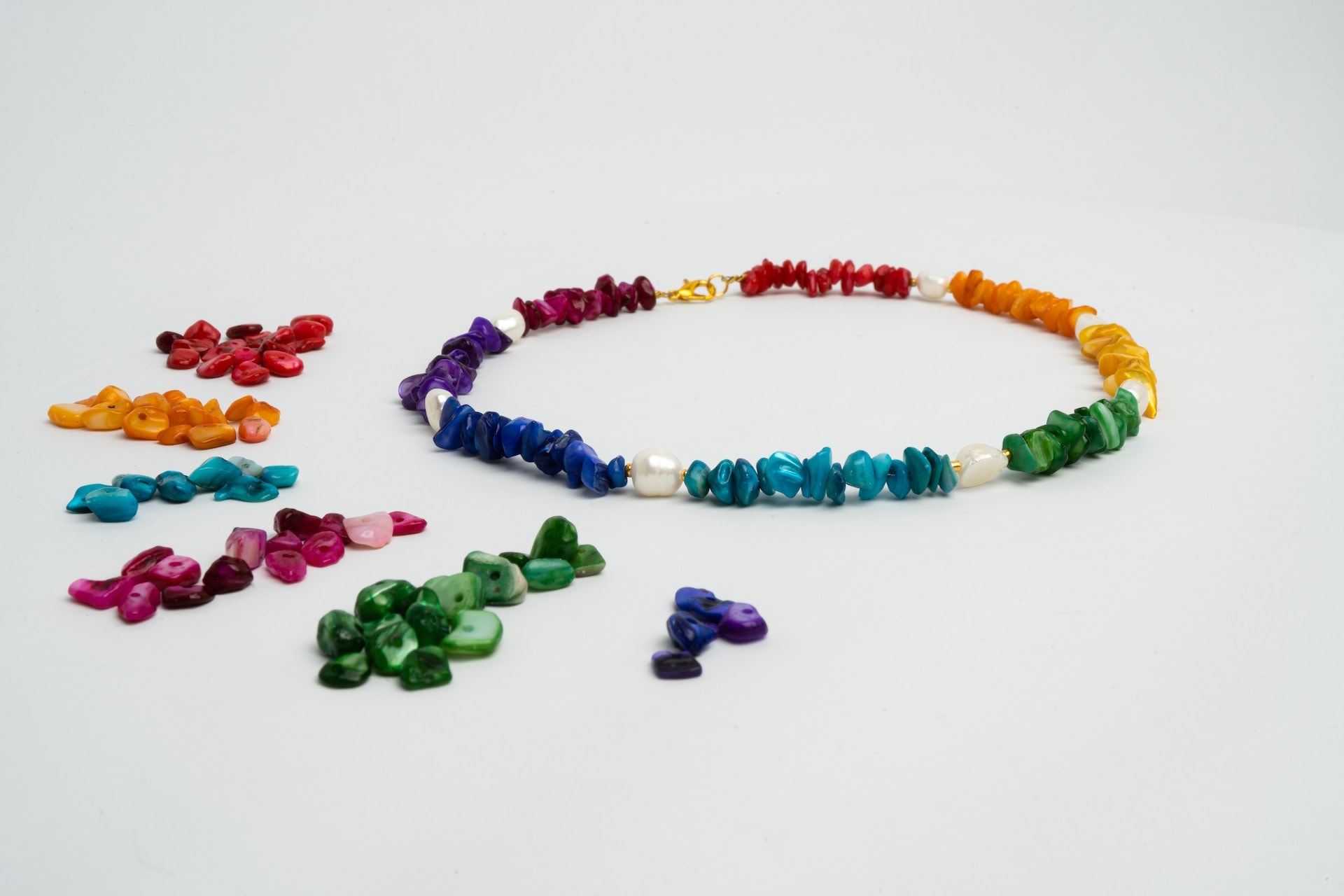 In the realm of jewelry making, beads play a pivotal role in adding charm, color, and uniqueness to creations. With an endless variety of bead patterns available, artisans and craft enthusiasts alike have the opportunity to craft exquisite pieces that reflect their individuality. From vintage classics to contemporary designs, let's embark on a journey to discover some of the most beautiful types of beads for jewelry making.
Murano Glass Beads: Vibrant Colors and Artistic Flair
Originating from the Venetian island of Murano, these handcrafted glass beads are a testament to the artistry of skilled artisans. Murano glass beads are known for their vibrant colors, intricate patterns, and unique designs. Each bead is a miniature masterpiece, perfect for creating stunning jewelry that celebrates individuality and artistic expression.
Freshwater Pearls: Nature's Organic Beauty
Freshwater pearls exude timeless charm and elegance. Their organic, irregular shapes add a touch of natural beauty to any jewelry piece. These pearls can be used as focal points in necklaces and earrings or combined with other beads to create sophisticated designs with a touch of nature's finesse. Available in various shapes and colors, freshwater pearls offer versatility and a sense of refined luxury.
Czech Glass Beads: An Array of Shapes and Colors
Czech glass beads, also known as Czech beads, boast a rich history of craftsmanship. They come in an extensive range of shapes, including round, bicone, dagger, and more. These beads are available in various finishes, such as Picasso, luster, and AB coatings, offering endless design possibilities. Incorporating Czech glass beads into jewelry designs imparts a sense of artistry and heritage to the finished product.
Gemstone Beads: Nature's Treasures
Gemstone beads bring the beauty of the Earth's precious stones to jewelry making. Each gemstone carries its unique charm and metaphysical properties, making jewelry not only aesthetically appealing but also spiritually significant. From the deep blues of lapis lazuli to the rich greens of malachite, gemstone beads offer an array of colors that cater to diverse tastes and preferences.
Delica Beads: Precision and Uniformity
Delica beads are a type of cylindrical seed bead with consistent size and shape. Their uniformity makes them ideal for creating precise, geometric patterns and intricate beadwork. Popular in bead weaving techniques like peyote stitch and looming, Delica beads allow artisans to craft detailed, symmetrical designs that showcase both precision and artistry.
African Trade Beads: History and Cultural Heritage
African trade beads carry a rich history, having been used as a form of currency during the early trade between Africa and Europe. These beads come in various shapes, sizes, and colors, often featuring intricate patterns and unique textures. Incorporating African trade beads into jewelry designs pays homage to the cultural heritage of African communities and adds a touch of historical significance to the finished piece.
Conclusion
The world of beads is a treasure trove of endless possibilities for jewelry making. From seed beads and Swarovski crystals to Murano glass and gemstones, each beads patterns offers its own unique beauty and artistic flair. By exploring these exquisite bead options, artisans and jewelry enthusiasts can create personalized pieces that reflect their style, tell a story, and evoke emotions. So, let your imagination soar and unleash your creativity with the most beautiful types of beads for jewelry making!
Main photo: Joel Ambass/unsplash.com
Sponsored text
The Ultimate Guide to Caring for Your Long Beard: Mastering the Art of Beard Brushing
Having a long, glorious beard is a symbol of pride and masculinity.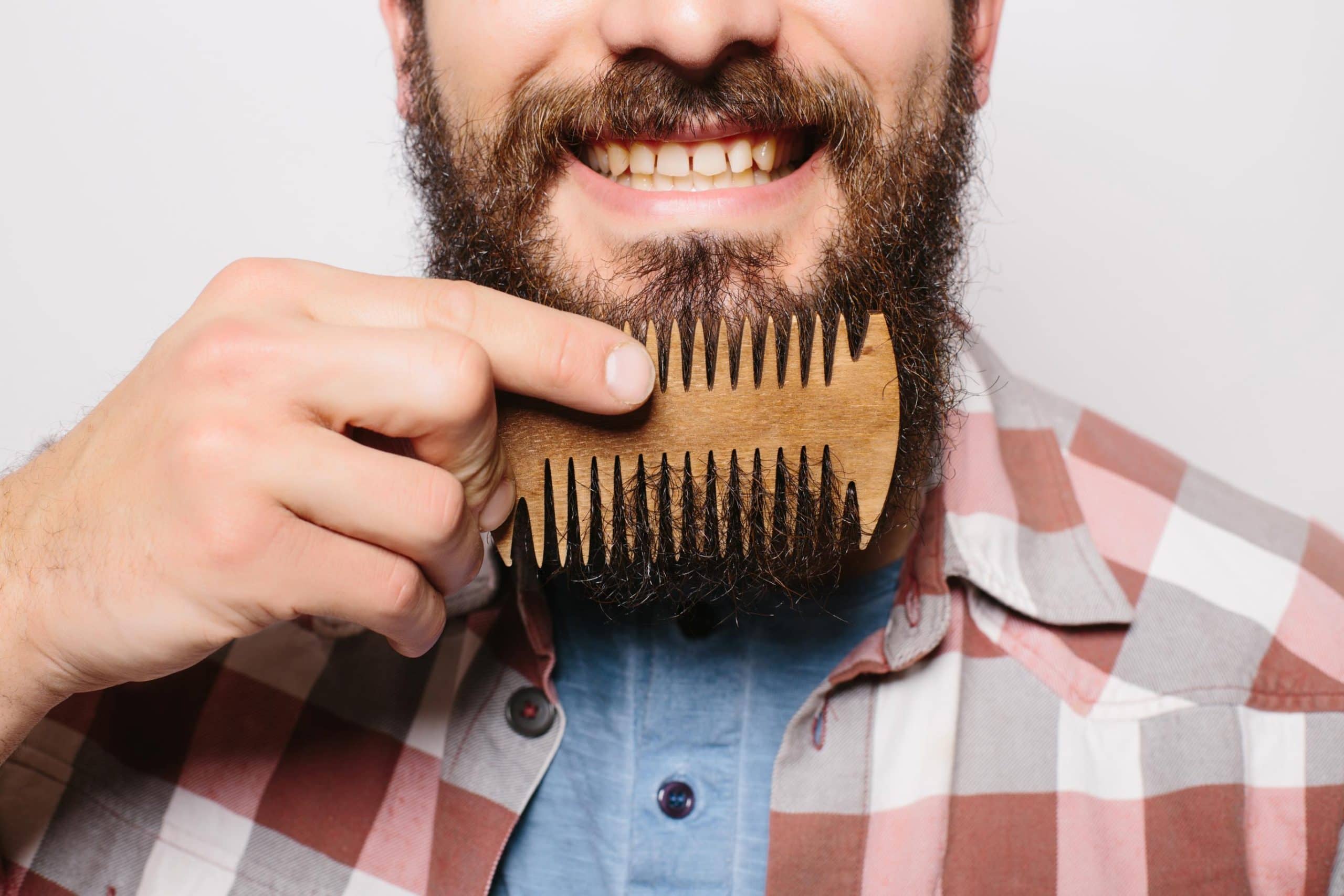 Having a long, glorious beard is a symbol of pride and masculinity. However, maintaining its health and appearance requires diligent care. One essential tool in your grooming arsenal is the beard brush. With the right technique and proper use of beard brushes, you can ensure your beard stays lustrous, tangle-free, and healthy. In this comprehensive guide, we'll walk you through the art of beard brushing, covering everything from choosing the right brush to mastering the brushing routine for your majestic facial mane.
(more…)
Personal Development for Mens Merchandise and Apparel
Personal development is one of the most important things you can do for yourself, and Mens Merchandise and Apparel is an important part of that.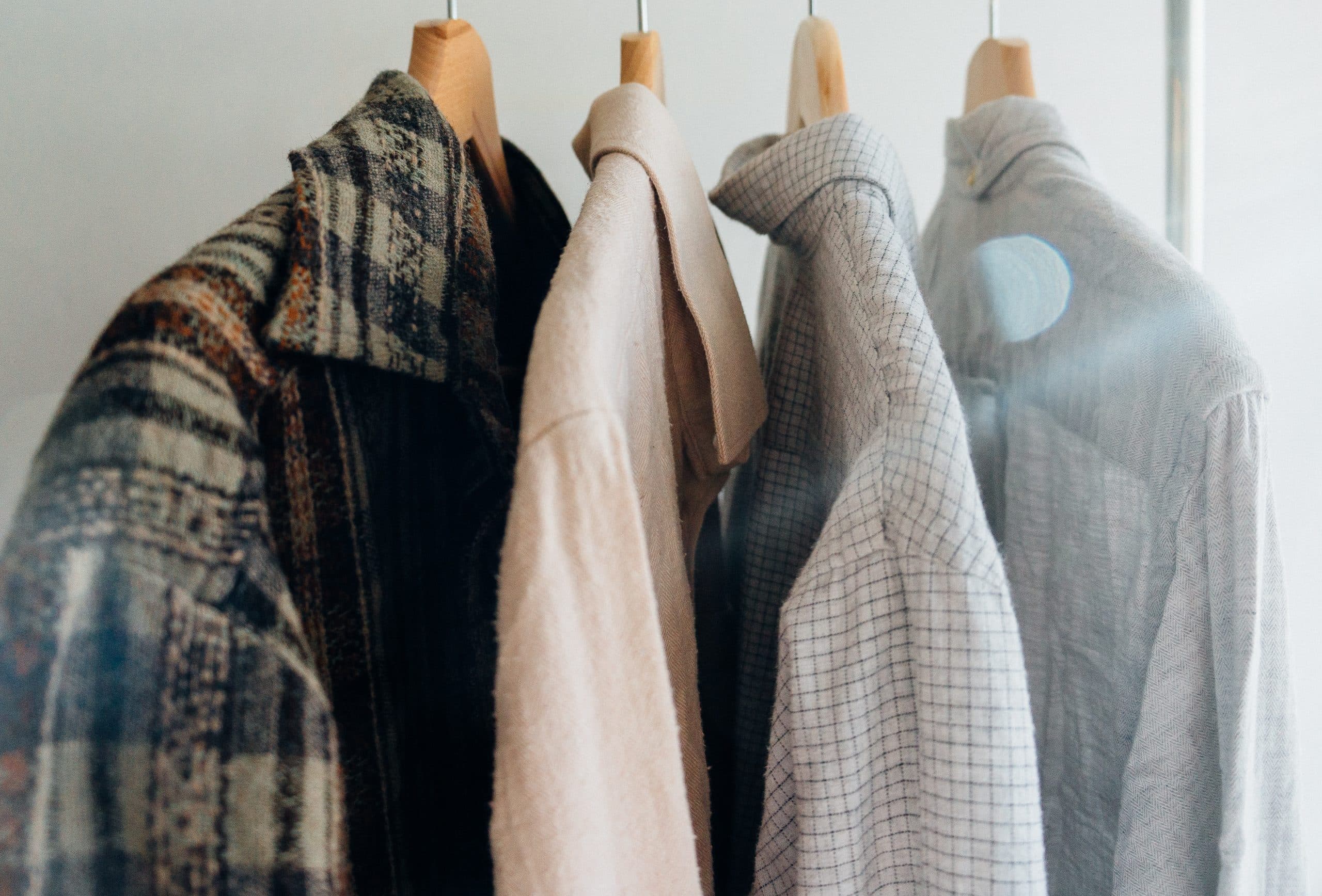 Personal development is one of the most important things you can do for yourself, and Mens Merchandise and Apparel is an important part of that. Wearing clothes and items that express your values and aesthetic preferences is essential in building self-esteem and confidence. In today's fast-paced and ever-changing society, the clothing you wear is an integral part of your identity and development.
(more…)