The Best Big and Tall Cycling Jerseys for a Comfortable Ride
To enjoy the full benefits of cycling, you'll need to find cycling clothing that fits your body type, including big and tall cycling jerseys and shorts designed specifically to accommodate larger cyclists. Here's what you need to know when shopping for extra-large bike jerseys and shorts.
You need about 4 min. to read this post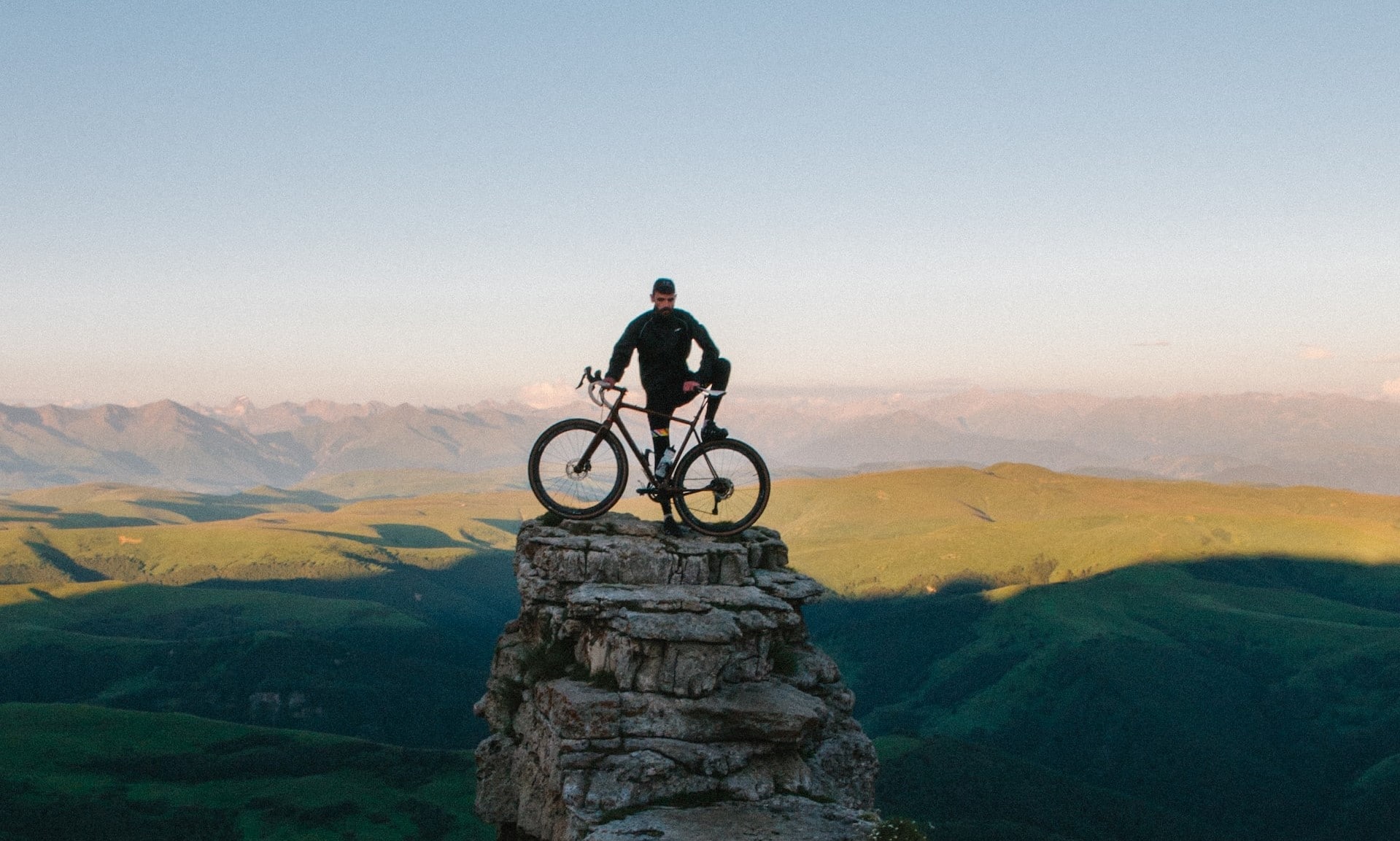 To enjoy the full benefits of cycling, you'll need to find cycling clothing that fits your body type, including big and tall cycling jerseys and shorts designed specifically to accommodate larger cyclists. Here's what you need to know when shopping for extra-large bike jerseys and shorts.
Everything you need to know about cycling jerseys
Cycling jerseys are designed to fit snugly, so they don't flap in the wind while you're cycling. The jersey's tight fit is accomplished with stretchy material that conforms to your body, so there's no baggy fabric flapping around as you ride. There are two main styles of cycling jerseys: short sleeve and long sleeve. A short-sleeve jersey has sleeves that cover the rider's upper arms, but it leaves the forearms exposed. Long-sleeve jerseys provide more coverage and typically have full-length sleeves that reach all the way down to the wrists or hands.
How to choose the best jersey
When it comes to cycling apparel, there are some important factors that you need to consider before purchasing. The first is the cut of the jersey. Some jerseys are cut longer than others, meaning they extend past your waistline while on the bike. This can be advantageous because it will help with aerodynamics and provide more coverage. However, this style may not be as comfortable to wear when you aren't riding your bike.
Secondly, think about the type of fabric from which your jersey is made. Fabric can vary anywhere from lightweight mesh to heavier-weight fabrics such as cotton or wool. The type of fabric you choose will largely depend on what climate you live in and what level of activity you do when wearing a jersey.
How to wear your jersey while riding
Take your new jersey out for a test ride so you can ensure the fit is right. The best way to do this is to put on your cycling shorts, tuck in your jersey, then hop on the bike. You want to make sure that it's not too tight around the chest or stomach area because it will restrict breathing while riding. You also want to make sure you have enough room in the back and arms so that it doesn't feel constricting. If there are any problems with the fit when you're wearing it like this, chances are they'll be an issue when actually riding as well.
Styling your cycling jersey
Comfort is key when you're cycling in the hot sun, so make sure you wear clothes that will keep you cool. The first layer of clothing should be breathable, like a wicking shirt made with synthetic fabrics to help with sweat absorption. If it's not too hot outside, try wearing shorts or tights under your jersey. And don't forget to protect your eyes from the sun's harmful rays by wearing sunglasses or goggles while cycling!
Washing your cycling jersey
If you are looking for the best big and tall cycling jerseys, then it is important to know how to wash them. The first step is to take the jersey off of your body in order to avoid getting any dirt or sweat on your skin. Next, use a gentle soap-free detergent and machine wash the jersey with cold water. Hang dry the jersey if at all possible. If you need to dry it in the machine, use a dryer sheet to help keep static electricity at bay. It is also advisable to turn the garment inside out before drying it so that it will not lose its colour. Finally, when you put your jersey back on again make sure that it fits snugly around your shoulders as this will prevent irritating chafing.
main photo: unsplash.com/Dmitrii Vaccinium
Reasons to Choose Men's Running Shoes
The benefits of men's running shoes are often overlooked, but there are several reasons why men should choose these athletic shoes in particular over women's running shoes or other types of sneakers. Here are four reasons why men should choose to wear men's running shoes every time they go on a run.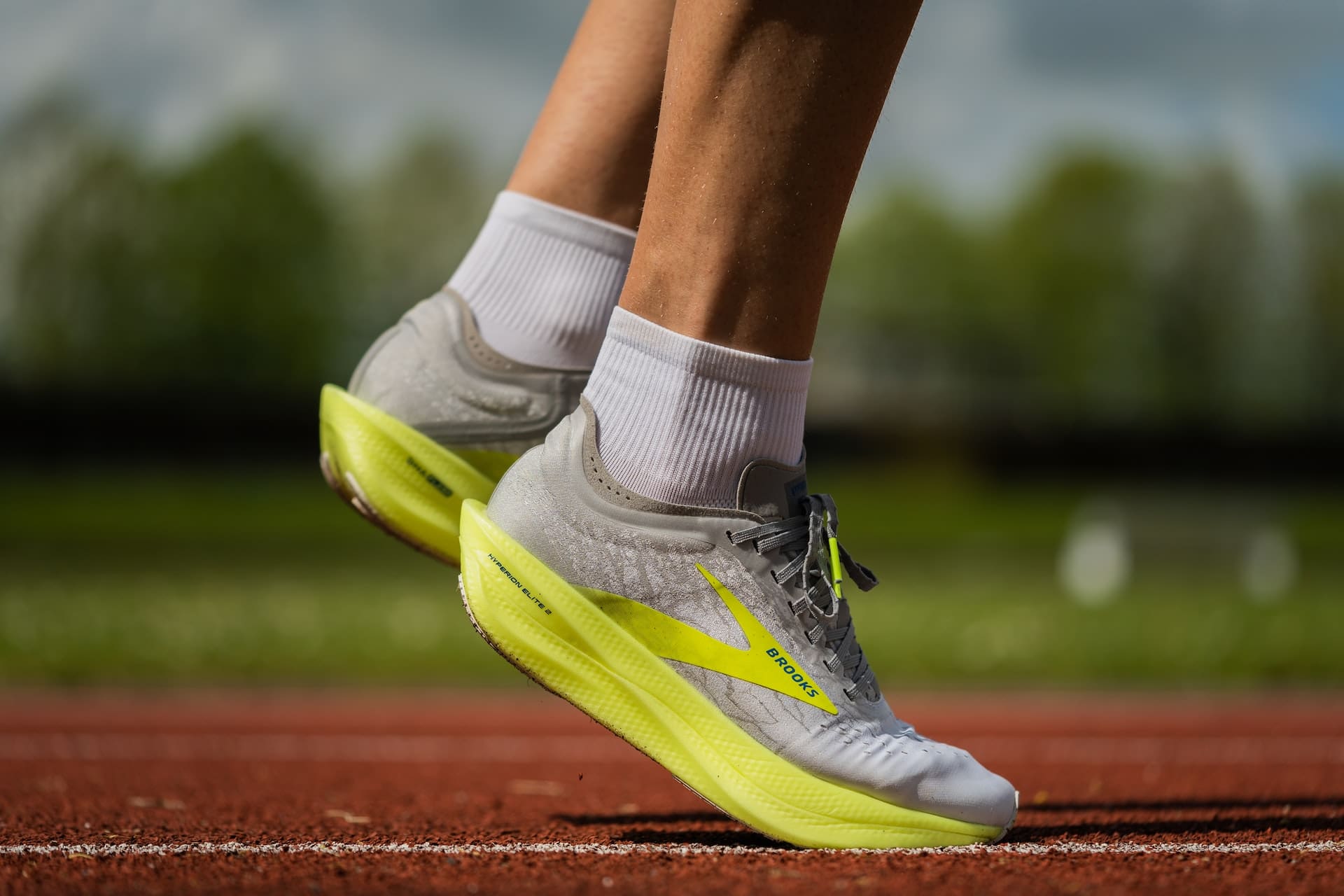 The benefits of men's running shoes are often overlooked, but there are several reasons why men should choose these athletic shoes in particular over women's running shoes or other types of sneakers. Here are four reasons why men should choose to wear men's running shoes every time they go on a run.
They are designed for your foot
Running shoes are designed for your foot and have been designed over time to be able to provide the maximum amount of cushioning and support. Some running shoes even have extra features, such as gel inserts in the heel, that will help your feet feel better after a long run. It's important to choose a shoe that is right for you and based on what you plan on doing in it- a running shoe is not going to be comfortable if you plan on wearing it around casually. If you need help choosing one, take into consideration the following:
What kind of runner are you?
How much do you weigh?
What surface type do you run on?
They have extra support
Running shoes for men are different from women because they have extra support in the area that is more prone to injury. This area is often called the heel counter, which sits at the back of the shoe, and has a T-shaped piece of foam or plastic that helps maintain a normal gait. The heel counter provides stability and helps absorb shock, so it can help prevent injuries such as iliotibial band syndrome (ITBS), Achilles tendonitis, and plantar fasciitis. If you're male and suffer from any of these conditions, get fitted for running shoes specifically designed for men.
They are comfortable
Finding the right running shoes is important. There are a lot of choices out there, but finding the right ones for you can be hard. If you're a man and looking for running shoes, here are some things to consider:
– You'll want something that won't give your feet any trouble
– A shoe with good support will help prevent injury
– A shoe with a good grip will keep your feet from slipping on the ground
When it comes down to it, what kind of shoes you choose come down to personal preference and individual needs. What might work for one person may not work for another because everyone has different wants and needs when it comes time for them to pick out new shoes.
They help you run faster
No matter what your running goals are, the right pair of shoes can help you reach them faster. The benefits of wearing running shoes for men include support for your arch and a snug fit that protects your toes from stubbing. In addition, it is important to wear good quality running shoes because they help reduce the risk of injuries like plantar fasciitis and runners knee. Plus, wearing a well-made shoe will improve your performance as you'll be able to run faster with each stride.
main photo: unsplash.com/Malik Skydsgaard
6 sports ideal for everyone
It is known, it is impossible to get along with everyone. This also applies to sports. And yet there are activities that are beneficial and fun for everyone (well, almost). Learn about these types of sports and try them out for yourself!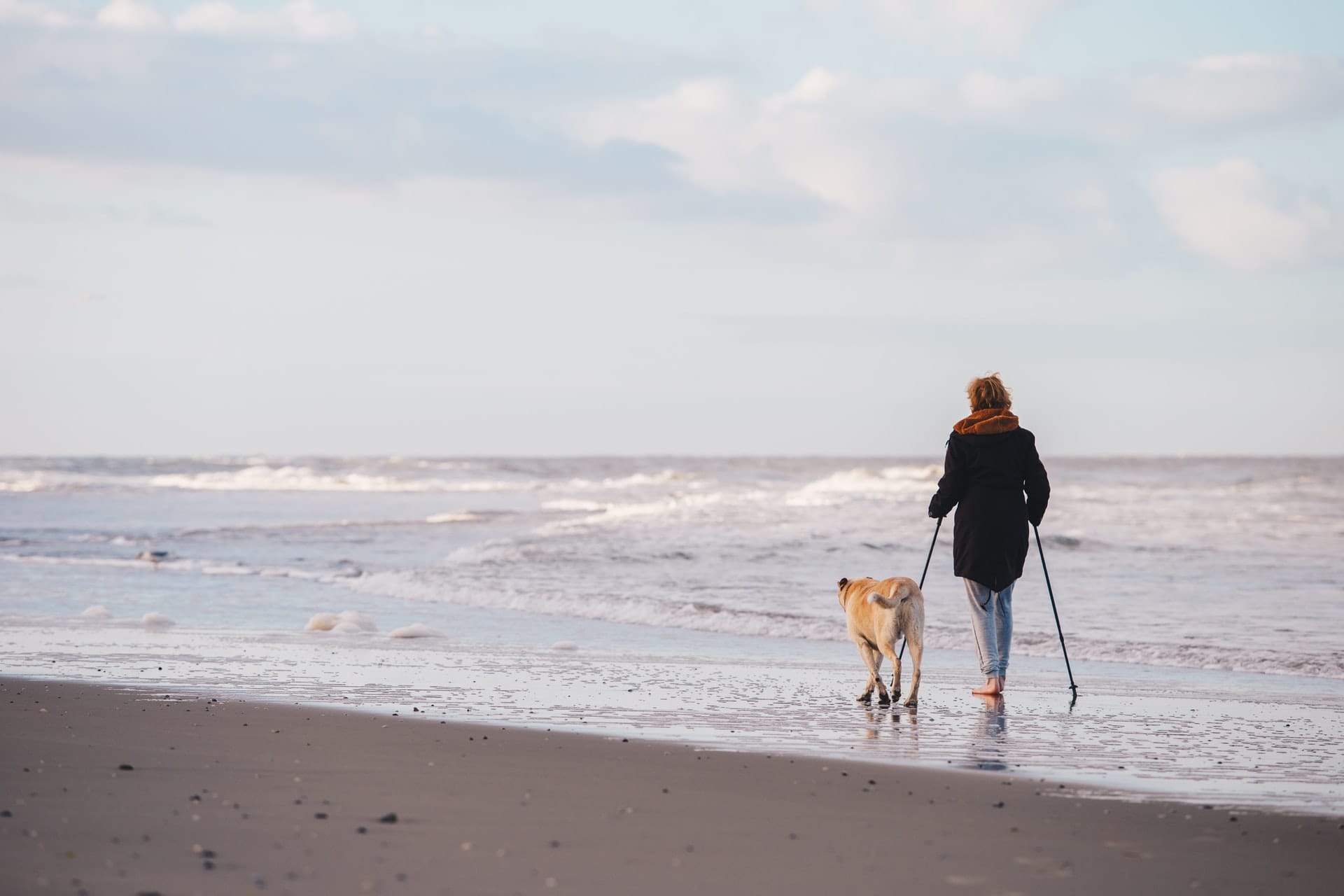 There are many types of sports and each has its pros and cons. The ideal sport should improve our well-being and health. It should also give pleasure, not be an unpleasant chore. Here is a list of 6 sports activities that seem to meet the above requirements.
Nordic walking
The popularity of Nordic walking should come as no surprise. The sport combines aerobic training, which increases oxygen saturation levels in all vital muscles and organs, leg and arm strength training, and cardio training, which strengthens the heart muscle. Pushing off with sticks reduces stress on the spine and joints, so doctors recommend this type of sport to people who have problems with the musculoskeletal system, nervous system and respiratory system, as well as the elderly and those for whom excessive physical exertion is contraindicated.
Yoga
Yoga classes increase body flexibility and correct posture. Regular practice of yoga provides everyone with many benefits: it increases energy levels, balance, muscle strength and endurance, improves concentration and accelerates recovery. In fact, the list of benefits of regular yoga practice is much longer. Clinical studies have shown that yoga strengthens the immune system, restores hormonal balance and is an excellent tool in the fight against stress. What more do you need to convince you to practice it?
Rollerblading
Roller skating engages 90% of the body's muscles to work, which brings unheard-of health benefits. Roller skating actively works the lower part of the body: calves, thigh muscles and hips. In practice, such muscle work will increase your fitness and slenderize your body, sculpt your legs and buttocks. Roller skating comprehensively develops our health, puts us in a good mood, strengthens the musculoskeletal apparatus and the cardiovascular system. By rollerblading, you intensively oxygenate your body and burn calories, which, with a sedentary lifestyle, will be good for everyone!
Scooter
A scooter strengthens the muscles of your legs (especially if you don't forget to change them), back, shoulders and spine. It's also a great way to cover smaller and medium distances, avoid traffic jams and thus stress. The scooter doesn't need a lot of storage space, let alone parking, and is fashionable, stylish and affordable. Finally, the scooter will instill in you the spirit of carefree and adventurous, which seems to have passed away irretrievably and remains in childhood.
Swimming
Swimming has long been recognized as an ideal type of sport: it provides the same benefits as aerobic training, while not stressing the joints. Swimming develops all the muscles of the body and increases bone mass. Regular water activities keep the body flexible and even reduce inflammation in the body. What else. Swimming is an excellent way to burn calories and increase lung capacity. It's also a reliable way to reduce tension and fight depression.
Tai-chi
Tai-chi is a traditional Chinese martial art that consists of fluid movements that resemble a slow dance. In addition to movement, an important part of the practice is breath control and concentration on body alignment and state of mind. All together, the class becomes something akin to meditation in motion. The workout is devoid of sudden, jerky movements and positions that put stress on the joints, which is why it is often recommended for the elderly, as well as for patients after injuries and in recovery.
main photo: unsplash.com/Joppe Spaa
Tennis – how to choose the right racket?
How to choose a tennis racket? The number of parameters which characterize rackets can make your head spin. In this article you will learn 3 key parameters of tennis rackets.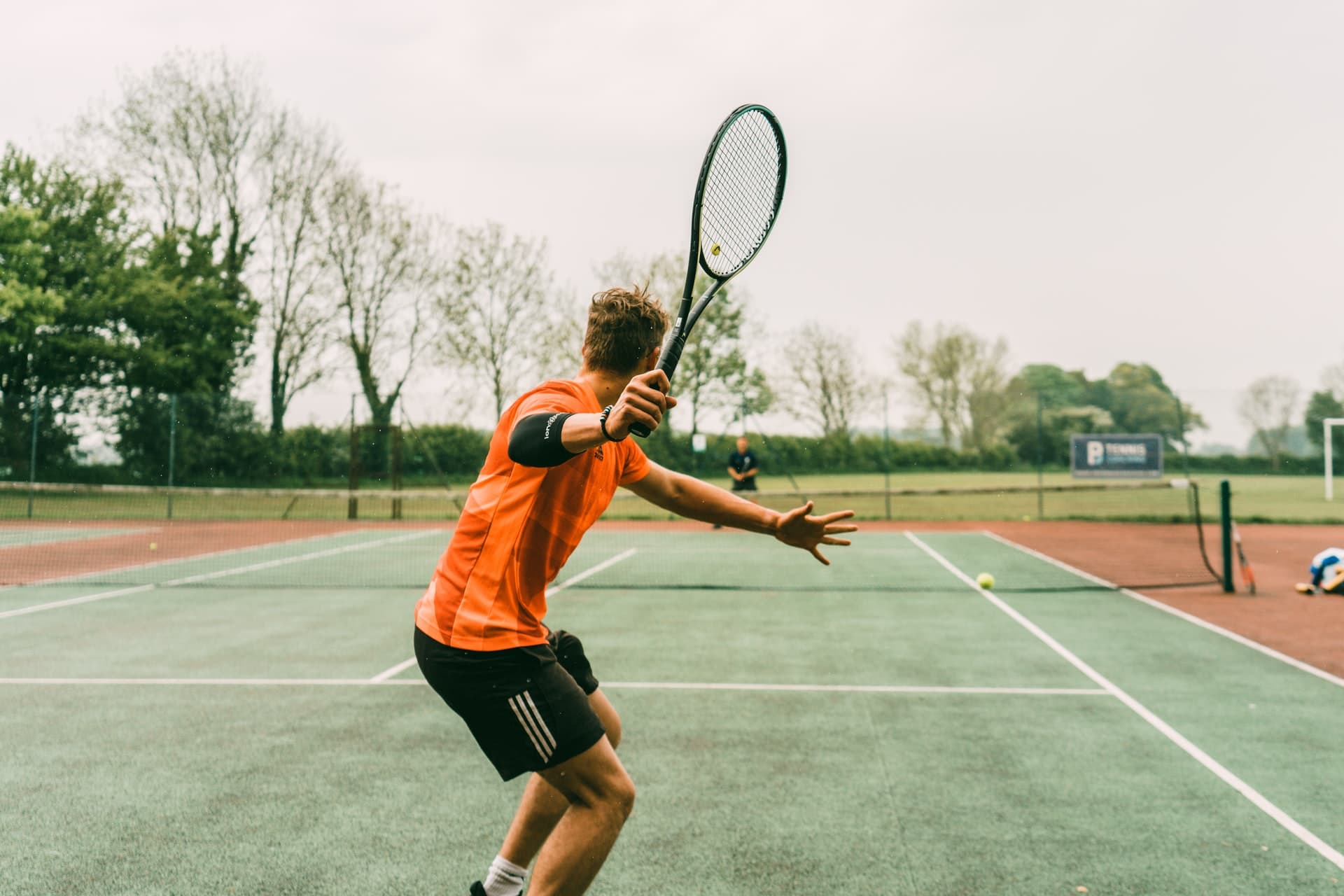 Are you starting your adventure with tennis and want to buy your first racket? Bear in mind that it must be properly selected for your level of advancement and style of play. In this article, you will learn how to choose a tennis racket correctly.
A tennis racket is a purchase which will last at least several years-sometimes several, so it is important to think carefully about the purchase and to match the racket to your level and style of play. When choosing a racket, you should know how to read its parameters. We will focus on this in the first part of this article.
The surface area and shape of the head
The surface area, or nothing more than the size of the racket head, and the shape of the racket head are very important when choosing a racket. The larger the racket head, the stronger the impact will be and therefore the player will have to put in less effort to get the ball through. In addition, a large head has a large part of its surface area in the center of the ball, the sweet spot, which is the best place to hit the ball.
With smaller heads, the impact force is lower and therefore the player will have to exert more force when hitting the ball. However, a small racquet head comes with the advantage that it provides more maneuverability and thus control over the ball. It also allows for more precision at impact.
What size head should I choose?
For beginners, slightly larger heads with an area of at least 660 cm² / 102 in² are recommended.
For intermediate players, on the other hand, racquets with head sizes between 645 and 690 cm² / 100 – 107 in² will work well.
At the intermediate level, the choice of head size is often more personal, as there are no set rules. The most common head sizes for advanced players are from 645 cm² / 100 in² and smaller.
The length of the racquet
The second important parameter is the length of the racquet, which is measured from the base of the handle to the end of the head. The most common racquets on the market for adult players have a standard length of 68.58 cm / 27 inches.
As the length of the racquet increases, the range of impact increases as well as the power of the impact is enhanced. This allows for better service and ball rotation. However, the longer the racquet, the more difficult it is to control the ball.
Racquets which are shorter than the standard length are usually designed for juniors. On the other hand, when choosing a racket for a child, his/her individual physical conditions will be important. Depending on the height and weight of the child, a different length of racket will be appropriate and this may not always be in accordance with the manufacturer's recommendations.
The weight of a tennis racket
A very important parameter when selecting a tennis racket is its weight. The higher it is, the more stable the frame is. On the other hand, with the weight of a racket, the difficulty of launching a swing increases, which is why the optimum choice is a racket which will not be too heavy for a given player and which will allow free handling of the frame.
We can usually find the following recommendations for weight:
beginners – lighter racquets, making it easier to lead the swing,
intermediate players – the recommended weight is 280-300 g,
advanced players – usually rackets exceeding 300 g, sometimes with the possibility of weighting the racket through lead strips attached to the frame.
These are three basic parameters you should pay attention to when choosing a tennis racket. Other factors should be consulted with a specialist.
main photo: unsplash.com/Chino Rocha