5 healthy breakfast ideas for the active
Say no to semolina, oatmeal on milk and other breakfasts for small children! Start your day with proteins and fats. You'll find them in our breakfast suggestions for the active man!
You need about 3 min. to read this post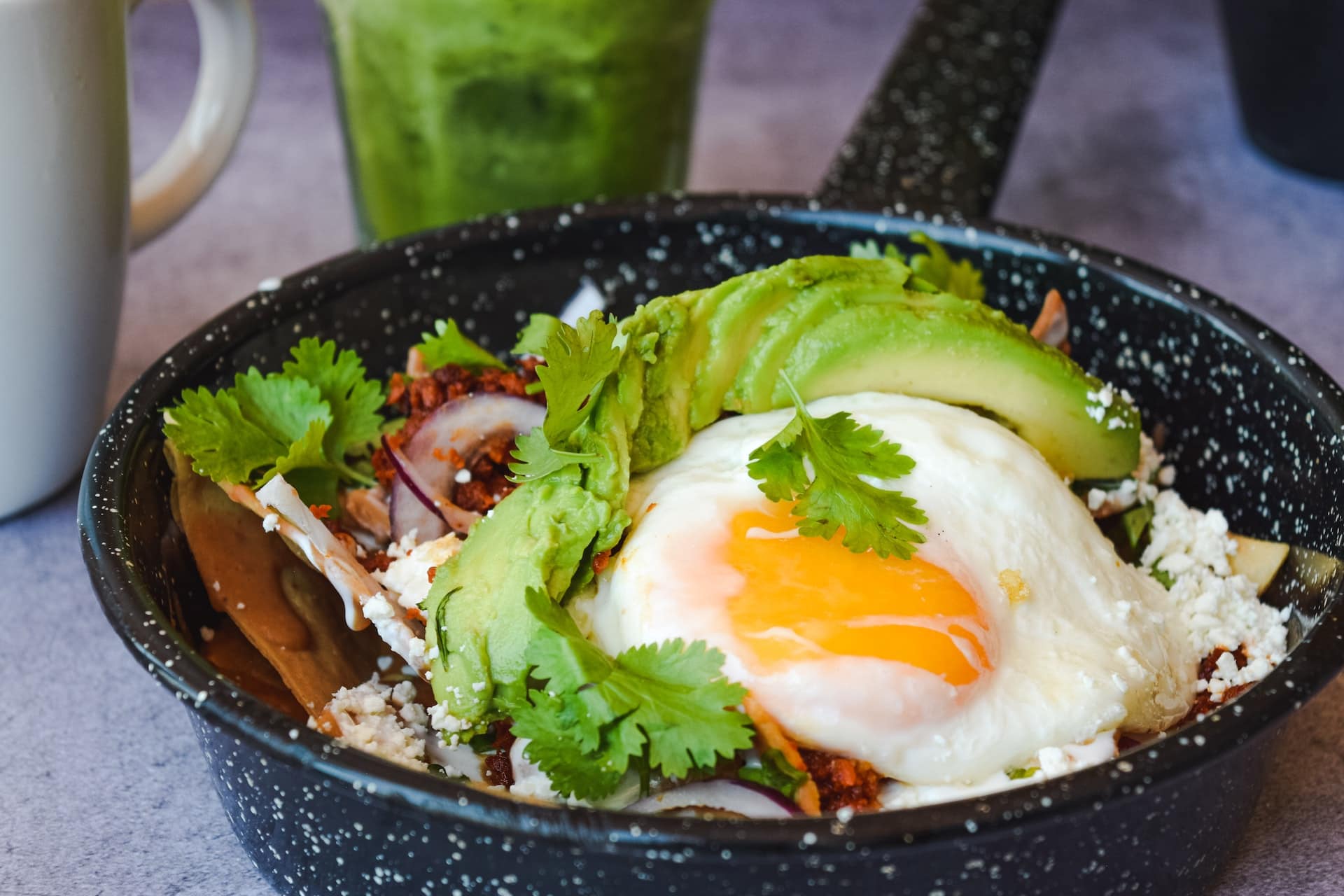 A man expends much more energy than a woman, especially if he is active and plays sports on a daily basis. Therefore, your breakfasts need to be more abundant and give you a boost of energy for the whole day. What to eat first thing in the morning to avoid overloading your stomach with high-calorie food and simple sugars? We suggest!
Shakshuka – just the way you like it
Shakshuka may not be very quick to prepare, but it is extremely filling and flavorful. The basis of the dish is tomatoes and eggs, but if you add some tomato paste and peppers to it, it will be even tastier. Simmer garlic, onions and tomatoes in a pan. Make "dimples" with a spatula and pour eggs into them (as many as you think you need). Fry them to the desired consistency and, at the end, obligatorily sprinkle the dish with greens. The pinnacle of culinary art will be to add pieces of feta or bryndza to the dish. And don't forget to cut off some bread with which you will "sweep" the leftover shakshuka!
Breakfast in English
You don't have to stick to the recipe. We suggest "stealing" the basic idea from the English – put as many delicacies on the plate as possible! Fried eggs, bacon and sausage – this is the original composition of the English breakfast. But you can go a step further and put on the plate toast, tomatoes, mushrooms, canned beans, and even avocado languishing in the refrigerator (if it is not unripe, of course!). A royal breakfast!
Perfect scrambled eggs
Do you know what the secret to incredibly tasty scrambled eggs is? We share the secret! First of all: do not regret the butter. If you have listened to dietary stories about the harmfulness of cholesterol, put them preemptively out of your head. It's the simple sugars that are your biggest enemy! So, melt more clarified butter in a pan than usual. Second, add a tablespoon of cream. And third – don't stop stirring, don't step away from the stove even for a second, and by no means let the eggs curdle too much. After all, you want them to be velvety and melt in your mouth! For good health, sprinkle the scrambled eggs with a solid portion of parsley or cilantro and nibble on some pickles.
A filling sharma
For such a breakfast you need to prepare a little, as it requires a certain amount of ingredients. Cut yourself a pre-baked chicken breast (about 25 dag) into thin strips and lay it on a lavash pancake. Slice the cucumber and tomato, and chop the Chinese cabbage or other lettuce. Mix 50 ml of kefir with a tablespoon of mayonnaise. Season the sauce with salt and pepper. Add the chopped greens. Spread the vegetables over the meat, pour the sauce over it and wrap the stuffed pancake into an envelope shape. Fry the sharma in clarified butter on both sides. Mmm… yummy!
Italian frittata with cherry tomatoes and bacon
Actually, this is a very filling casserole of eggs, meat and assorted vegetables. Fry an onion in clarified butter, and when it glazes, add bacon (or any other sausage) and 2-3 cooked potatoes cut into thin slices. Add halved cherry tomatoes (5-6 pieces). Crack 4 eggs into a separate dish, whisk them and pour them into the pan. Fry everything together, sprinkle a handful of grated hard cheese, add chopped greens and cover the pan with a lid for a few minutes. Top with tomato sauce or tzatziki. Enjoy!
main photo: unsplash.com/Alexandra Mendívil
How To Take Care of Your Diet with Coconut Greens Powder
Taking care of your diet is important for maintaining good health and wellness.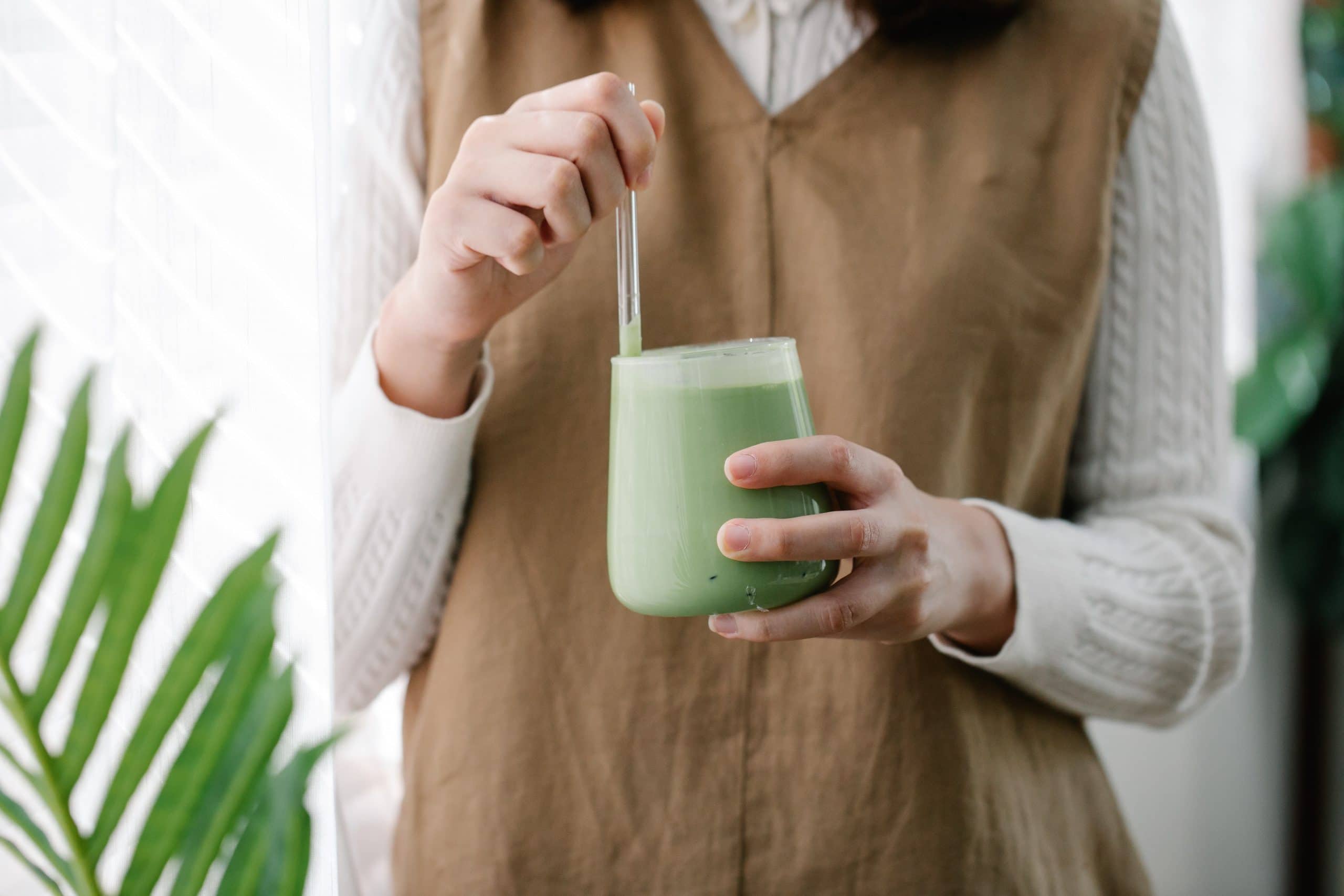 Taking care of your diet is important for maintaining good health and wellness. If you're looking for a convenient and nutritious way to do this, coconut greens powder can be a great addition to your daily routine. Coconut greens powder is made from all-natural ingredients and is a fantastic source of essential vitamins and minerals. 
(more…)
Why You Should Hire a Holistic Coach in Philadelphia
With the right guidance and support, coaches can help you achieve your goals and live a life of balance and fulfillment.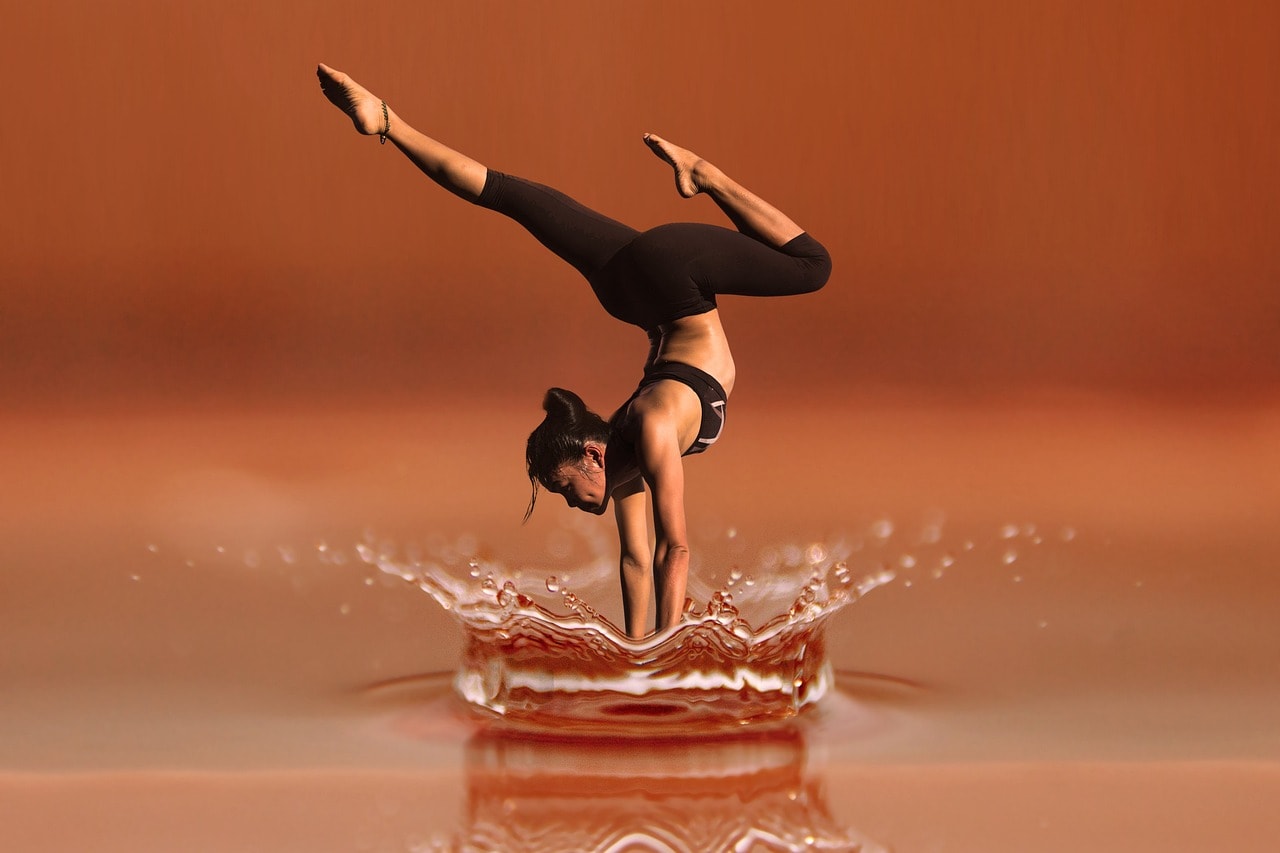 A holistic coach is a professional who takes an all-encompassing approach to personal growth, focusing on emotional, physical, and spiritual well-being. Holistic coach in Philadelphia is dedicated to helping their clients create lasting, meaningful changes in their lives. With the right guidance and support, they can help you achieve your goals and live a life of balance and fulfillment.
What holistic coaching is?
Holistic coaching is an approach to personal and professional development that focuses on an individual's emotional, physical, mental, and spiritual health. Holistic coaching combines traditional and alternative approaches to life, enabling individuals to achieve optimal balance and fulfillment in their lives.
Holistic coaches use a variety of techniques to support their clients' growth and development, such as mindfulness, positive psychology, goal setting, visualization, meditation, and self-reflection. This approach allows for an exploration of a person's whole life experience, from physical health and work/career to relationships, spirituality, and personal values. Holistic coaches can also provide guidance on lifestyle choices such as nutrition, sleep hygiene, and exercise.
Rather than trying to "fix" the client's problems, the holistic coach seeks to assist them in understanding their unique strengths and weaknesses and helping them to build resilience. The coach helps their client learn how to self-manage their emotions, thoughts, and behaviors to create lasting change. By helping their clients develop self-awareness and self-acceptance, they are empowered to take responsibility for their own life experiences.
The benefits of holistic coaching
Holistic coaching is a form of life coaching that works with the whole person – body, mind, and spirit. Holistic coaching can be incredibly powerful for those who want to make meaningful changes in their lives and achieve personal growth. By looking at all aspects of your life, holistic coaching helps you to identify and focus on areas where you can make positive changes.
One of the main benefits of holistic coaching is that it helps you get clear on your goals and objectives. By understanding your core values and your purpose, it can help you prioritize goals and take action steps towards achieving them. A holistic coach can also help you find solutions to difficult situations, by providing tools and strategies to tackle challenges.
geralt/pixabay.com
sponsored texts
What is CBD-rich Hemp tea?
Do you feel stressed out, overwhelmed, and need some relief? If so, you should consider trying out CBD-rich hemp tea.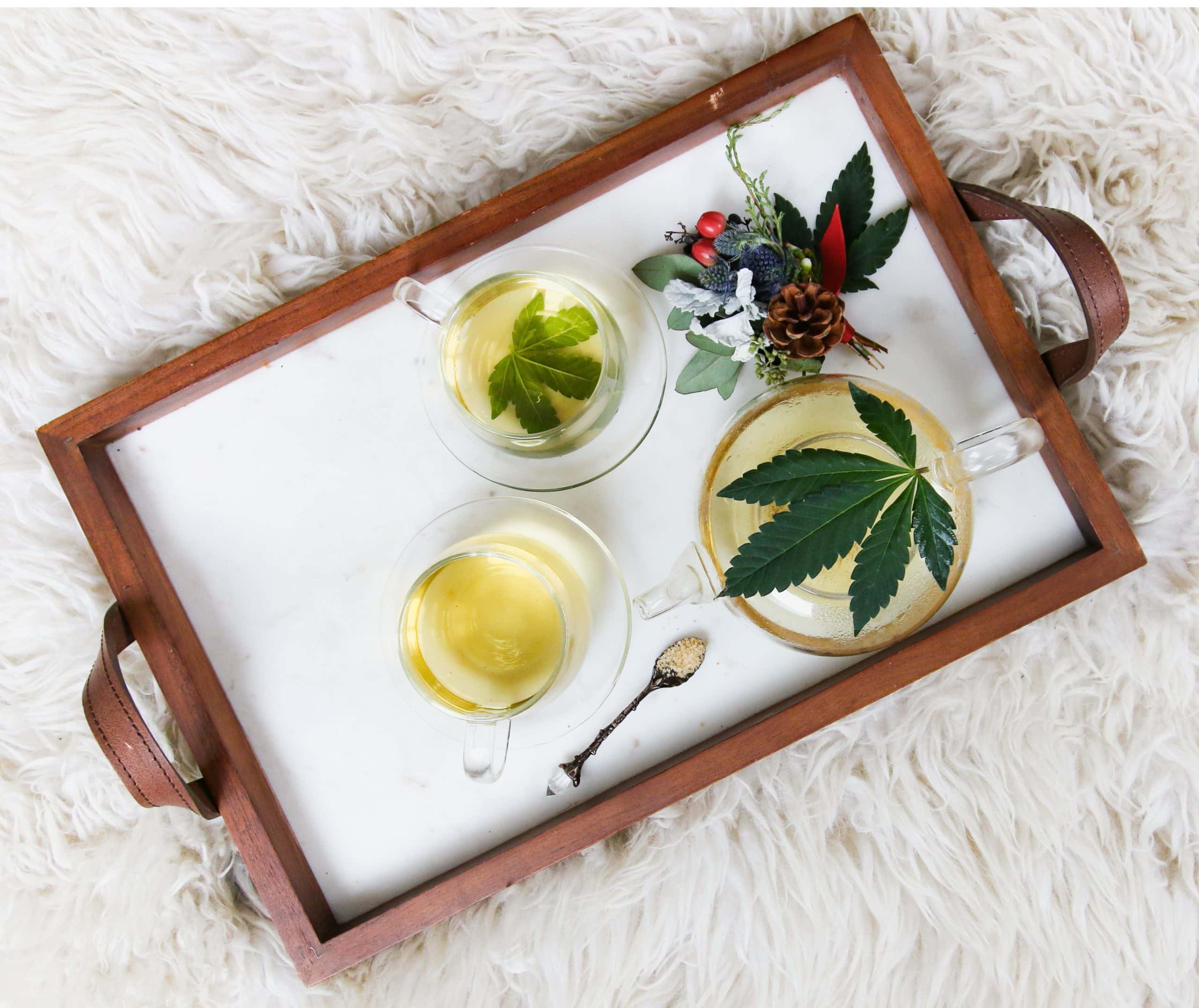 Do you feel stressed out, overwhelmed, and need some relief? If so, you should consider trying out CBD-rich hemp tea. CBD, or cannabidiol, is a natural compound found in cannabis plants that has many potential health benefits. It is believed to have anti-inflammatory, anti-anxiety, and anti-nausea properties, which can help you relax and unwind. Hemp Tea is a herbal tea made with a blend of hemp leaves, herbs, and essential oils. It has a pleasant taste that is often compared to green tea, and it contains various terpenes and cannabinoids that can help reduce stress and improve your overall well-being. There are different types of CBD Hemp Tea available on the market, including flavored and unflavored varieties.
(more…)