5 healthy breakfast ideas for the active
Say no to semolina, oatmeal on milk and other breakfasts for small children! Start your day with proteins and fats. You'll find them in our breakfast suggestions for the active man!
You need about 3 min. to read this post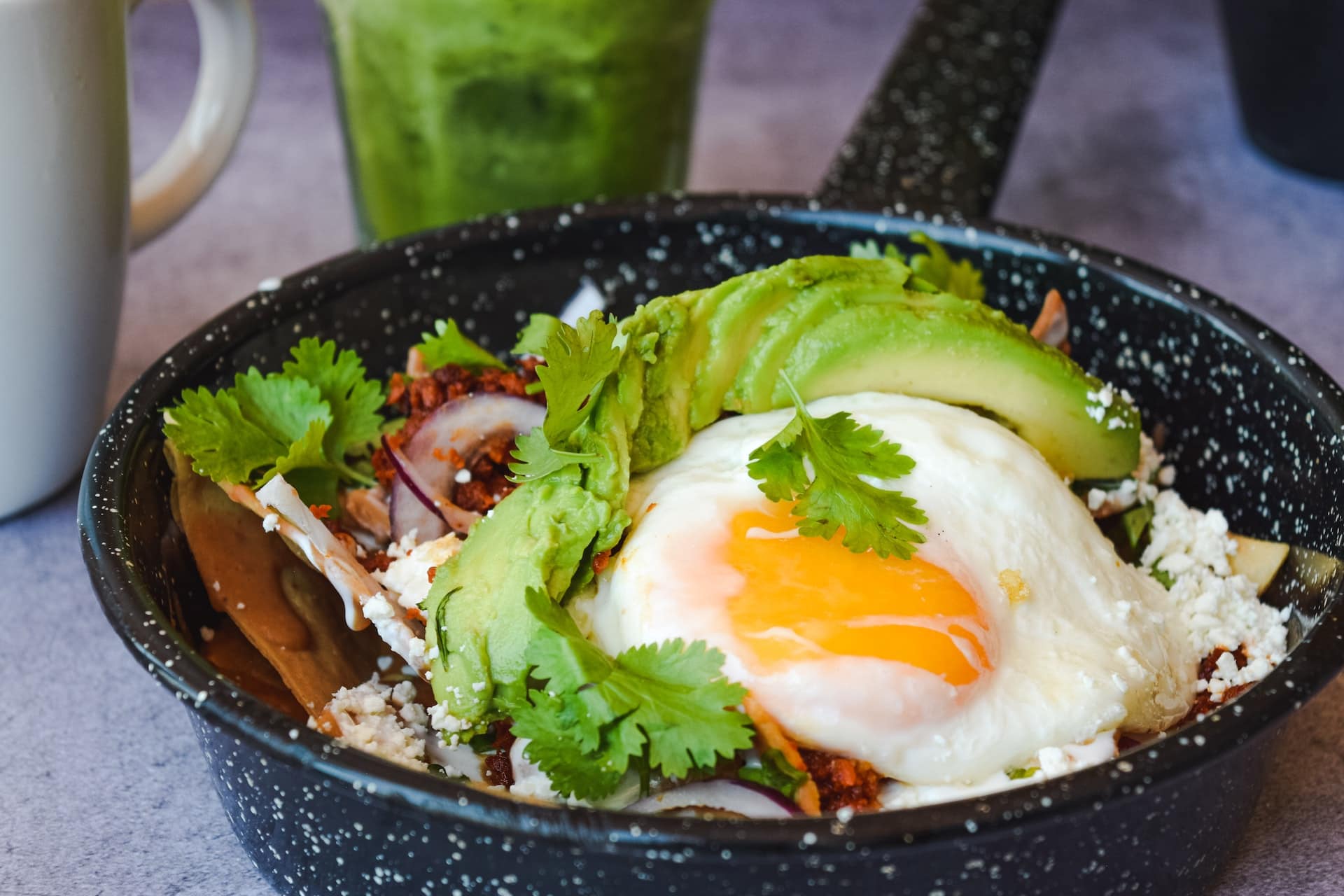 A man expends much more energy than a woman, especially if he is active and plays sports on a daily basis. Therefore, your breakfasts need to be more abundant and give you a boost of energy for the whole day. What to eat first thing in the morning to avoid overloading your stomach with high-calorie food and simple sugars? We suggest!
Shakshuka – just the way you like it
Shakshuka may not be very quick to prepare, but it is extremely filling and flavorful. The basis of the dish is tomatoes and eggs, but if you add some tomato paste and peppers to it, it will be even tastier. Simmer garlic, onions and tomatoes in a pan. Make "dimples" with a spatula and pour eggs into them (as many as you think you need). Fry them to the desired consistency and, at the end, obligatorily sprinkle the dish with greens. The pinnacle of culinary art will be to add pieces of feta or bryndza to the dish. And don't forget to cut off some bread with which you will "sweep" the leftover shakshuka!
Breakfast in English
You don't have to stick to the recipe. We suggest "stealing" the basic idea from the English – put as many delicacies on the plate as possible! Fried eggs, bacon and sausage – this is the original composition of the English breakfast. But you can go a step further and put on the plate toast, tomatoes, mushrooms, canned beans, and even avocado languishing in the refrigerator (if it is not unripe, of course!). A royal breakfast!
Perfect scrambled eggs
Do you know what the secret to incredibly tasty scrambled eggs is? We share the secret! First of all: do not regret the butter. If you have listened to dietary stories about the harmfulness of cholesterol, put them preemptively out of your head. It's the simple sugars that are your biggest enemy! So, melt more clarified butter in a pan than usual. Second, add a tablespoon of cream. And third – don't stop stirring, don't step away from the stove even for a second, and by no means let the eggs curdle too much. After all, you want them to be velvety and melt in your mouth! For good health, sprinkle the scrambled eggs with a solid portion of parsley or cilantro and nibble on some pickles.
A filling sharma
For such a breakfast you need to prepare a little, as it requires a certain amount of ingredients. Cut yourself a pre-baked chicken breast (about 25 dag) into thin strips and lay it on a lavash pancake. Slice the cucumber and tomato, and chop the Chinese cabbage or other lettuce. Mix 50 ml of kefir with a tablespoon of mayonnaise. Season the sauce with salt and pepper. Add the chopped greens. Spread the vegetables over the meat, pour the sauce over it and wrap the stuffed pancake into an envelope shape. Fry the sharma in clarified butter on both sides. Mmm… yummy!
Italian frittata with cherry tomatoes and bacon
Actually, this is a very filling casserole of eggs, meat and assorted vegetables. Fry an onion in clarified butter, and when it glazes, add bacon (or any other sausage) and 2-3 cooked potatoes cut into thin slices. Add halved cherry tomatoes (5-6 pieces). Crack 4 eggs into a separate dish, whisk them and pour them into the pan. Fry everything together, sprinkle a handful of grated hard cheese, add chopped greens and cover the pan with a lid for a few minutes. Top with tomato sauce or tzatziki. Enjoy!
main photo: unsplash.com/Alexandra Mendívil
Supplementation: Enhancing your health and wellness
Supplementation is all about optimizing your health and wellness by incorporating additional nutrients into your diet.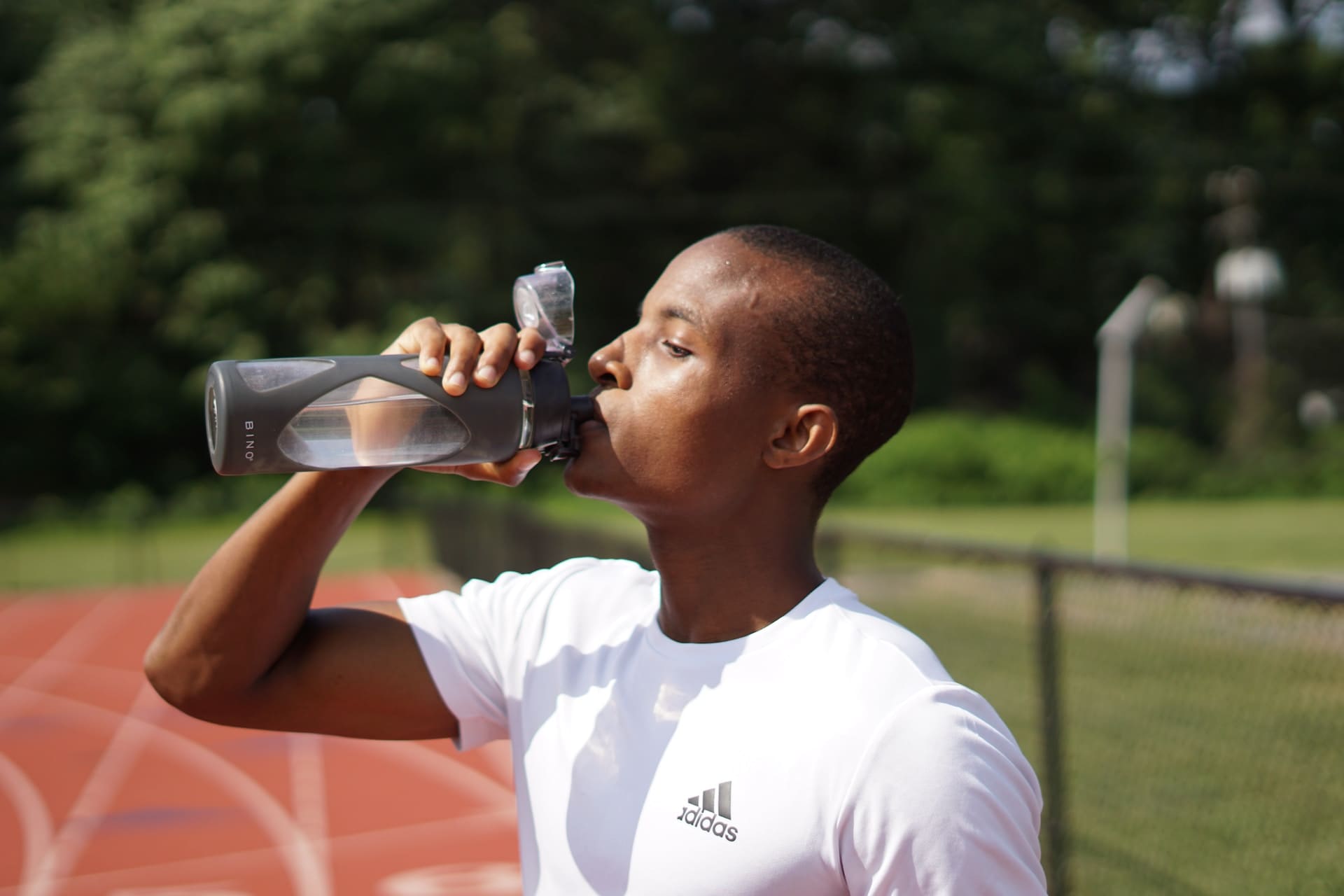 Supplementation is all about optimizing your health and wellness by incorporating additional nutrients into your diet. It involves the use of dietary supplements, which are products designed to provide essential vitamins, minerals, amino acids, and other beneficial substances that may be lacking in your regular diet. The goal is to fill potential nutritional gaps and support your body's various functions, ultimately promoting overall well-being and vitality.
Understanding nutritional gaps
Nutritional gaps can arise due to various factors, including an inadequate diet, a busy lifestyle, food preferences, or certain health conditions that hinder nutrient absorption. Despite your best efforts to maintain a balanced diet, it can be challenging to get all the necessary nutrients from food alone. Supplementation aims to bridge these gaps and ensure your body receives the essential elements it needs to function optimally.
Types of dietary supplements
Vitamins
Essential organic compounds regulate various biochemical processes in your body, contributing to the proper functioning of your immune system, metabolism, and overall health.
Minerals
Inorganic nutrients are vital for maintaining bone health, fluid balance, nerve function, and muscle contraction, among other critical processes.
Amino acids
Building blocks of proteins play a crucial role in supporting muscle growth, repair, and other essential body functions.
Omega-3 fatty acids
Healthy fats contribute to cardiovascular health, brain function, and inflammation reduction.
Herbal and botanical supplements
Derived from plants, these supplements may offer a range of health benefits, such as improving sleep, reducing stress, or supporting immune function.
The importance of a balanced approach
While supplementation can be beneficial, it's essential to adopt a balanced approach. Relying solely on supplements and neglecting a well-rounded diet can be counterproductive and may lead to other health issues. Remember that supplements should complement your diet, not replace it. Always strive to consume a diverse array of nutrient-rich foods, including fruits, vegetables, whole grains, lean proteins, and healthy fats.
Consulting with a healthcare professional
Before starting any supplementation regimen, it is crucial to consult with a qualified healthcare professional, such as a doctor or a registered dietitian. They can assess your individual health needs, identify potential deficiencies, and recommend suitable supplements tailored to your specific requirements.
Quality and safety of supplements
Not all dietary supplements are created equal. Choosing high-quality products from reputable manufacturers is vital to ensure safety and effectiveness. Look for supplements with third-party certifications, such as NSF International or USP (United States Pharmacopeia), as these indicate that the product has undergone rigorous testing and meets quality standards. You can find them on the Biolab website.
Potential risks and side effects
While most dietary supplements are safe when taken as directed, there can be risks associated with overconsumption or interactions with medications. Your healthcare professional can help you understand potential side effects and determine appropriate dosages.
Main photo: Nigel Msipa/unsplash.com
Sponsored text
Tips for Reducing Stress with CBD Frederick MD
Stress is an ever-present part of our daily lives. Unfortunately, it can take a serious toll on our physical and mental health.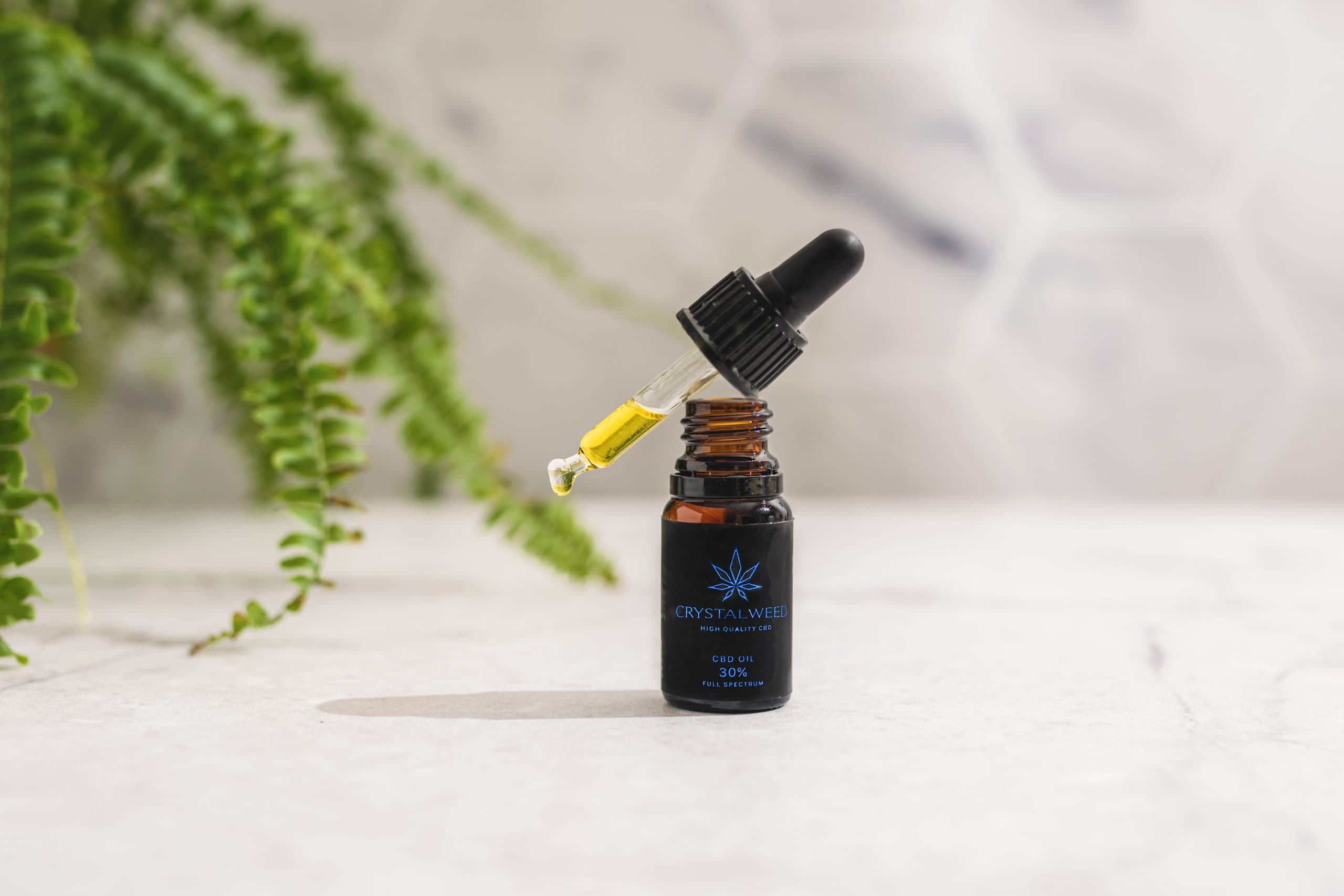 Stress is an ever-present part of our daily lives. Unfortunately, it can take a serious toll on our physical and mental health. Luckily, many products, such as CBD oil from Frederick, MD, can help us find ways to better manage and reduce stress levels.
(more…)
How to Sculpt a Silhouette
Sculpting a silhouette is not an easy task, but it can be made easier with the help of UKSuperSupplements.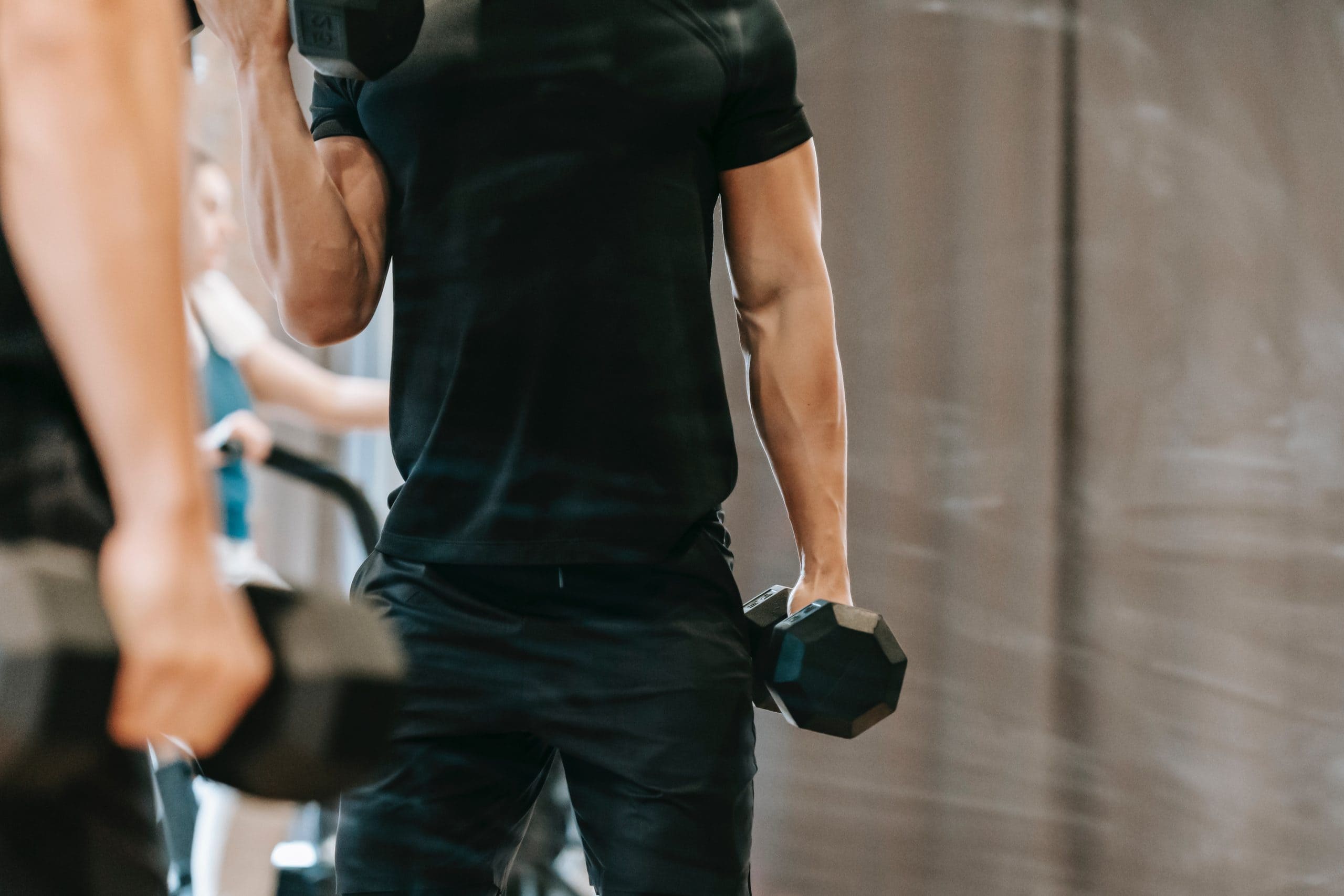 Sculpting a silhouette is not an easy task, but it can be made easier with the help of UKSuperSupplements. Whether you are trying to lose weight, build muscle, or tone your body, supplements can be a great addition to your fitness routine. However, it's important to remember that supplements alone won't give you the results you desire. You still need to put in the effort and work hard to achieve your goals.
(more…)