Home gym – how to arrange it?
Do you like to exercise? Do you want to stay in shape but don't have time to go to the gym? Check out how to create one in your home!
You need about 4 min. to read this post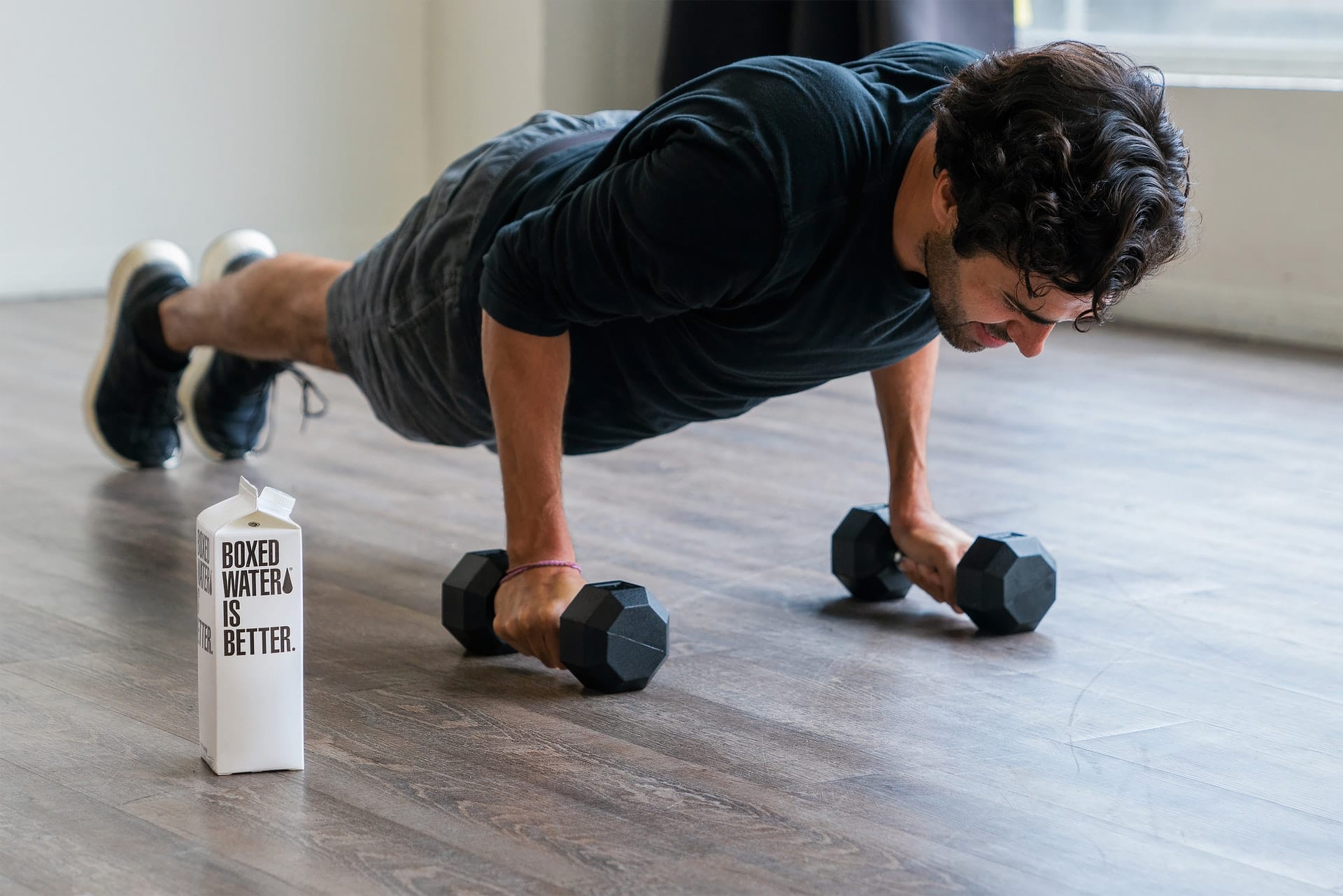 An exercise room in the comfort of your own home is a great alternative for anyone who lives a healthy lifestyle and cares about fitness, but doesn't have time to go to the gym. Not only does it offer a convenient way to get in shape, but it also creates a comfortable environment for shy athletes. Check out how to arrange a home gym!
Stylish and practical interior
Before you start exercising with dumbbells or barbells, find a room where you can fit all the equipment. If you don't have much free space, organize a small corner in your living room or study. If possible, choose a space that is next to a window. This way, the sunlight will give you motivation to work out. Choose a room that you enjoy spending time in
Don't complicate things!
While most fitness centers are equipped with the best exercise equipment, your home gym doesn't have to be at all. Instead of investing in an expensive, bulky treadmill, buy some skipping ropes. They will provide you with a great cardio workout, but they won't ruin your budget at the same time.
Just because you have a large gym doesn't mean you have to clutter it up with exercise equipment. Try not to move equipment from one place to another during your workout sessions. This will help you avoid unnecessary confusion
How do I set up my gym?
Bring in all the equipment you intend to use. Sweep and wipe down the floors and vacuum the equipment. Now lay down carpeting or a mat to define the space. Use a durable, non-slip and inexpensive material such as cork, plywood, vinyl or laminate. Do away with carpets that are difficult to clean. Cork and plywood are trendy and environmentally friendly. Vinyl, on the other hand, fits into a variety of arrangements. With it, you can adapt any space to an active lifestyle.
Decide where you'll put your accessories. Think about a rack where you can keep dumbbells, water bottles, skipping ropes, workout plans, kettlebells and small pieces of equipment. Hooks, baskets, shelves and containers will also work great here. Consider installing one or two mirrors to visually expand the space and perfect your exercise technique. Hooks are great for hanging resistance bands, skipping ropes and other lightweight items.
Paint the walls white
Don't choose paint in a warm color that encourages relaxation. A bright space will energize and motivate you. So choose a shade of white that will boost your mood and encourage you to exercise
How do I take care of the floor?
Remember to lay down rubber mats, which you can easily clean. They provide excellent sound insulation so you won't annoy your neighbors or household members while you're working out. They come in many colors and are extremely durable. Whether you want to set up a gym in your garage or in an empty room, if you lift weights, invest in a weight platform. Then you don't have to worry about damaging the floor
Check the power source
When designing your exercise space, remember that many cardio machines require electricity. Pay attention to how many outlets you have in the room and where they are located. Additionally, check to see if you can use Wi-Fi and Bluetooth. If you want to listen to music through a popular app, you'll usually need internet access.
Choose the right home gym layout
A well thought out plan will increase your efficiency. Pay attention to whether the room maintains a free flow of air. It will ensure that you stay pleasantly cool while exercising. You can transform an attic, basement or a small corner into a stunning home gym. Just keep your eyes peeled and you're sure to find the perfect place for your regular workouts
Are you lacking space to exercise? All you need to do is get rid of an unused corner. Grab a dime and make sure the space you clear is big enough to work out in peace
Lighting
Bright and refreshing light plays a crucial role. Bulbs that emit cool light make us feel more awake and alert. Warm lighting, on the other hand, encourages us to relax, so it works better in the bedroom and living room. Ditch the fluorescent lights in favor of LEDs, which don't tire your eyes.
Photo Boxed Water Is Better/Unsplash
Essential IPS for Beginners at the Gym: Unleash Your Strength with the Right Stretching Equipment
Entering a gym for the first time can be an overwhelming experience, especially when faced with an array of unfamiliar equipment.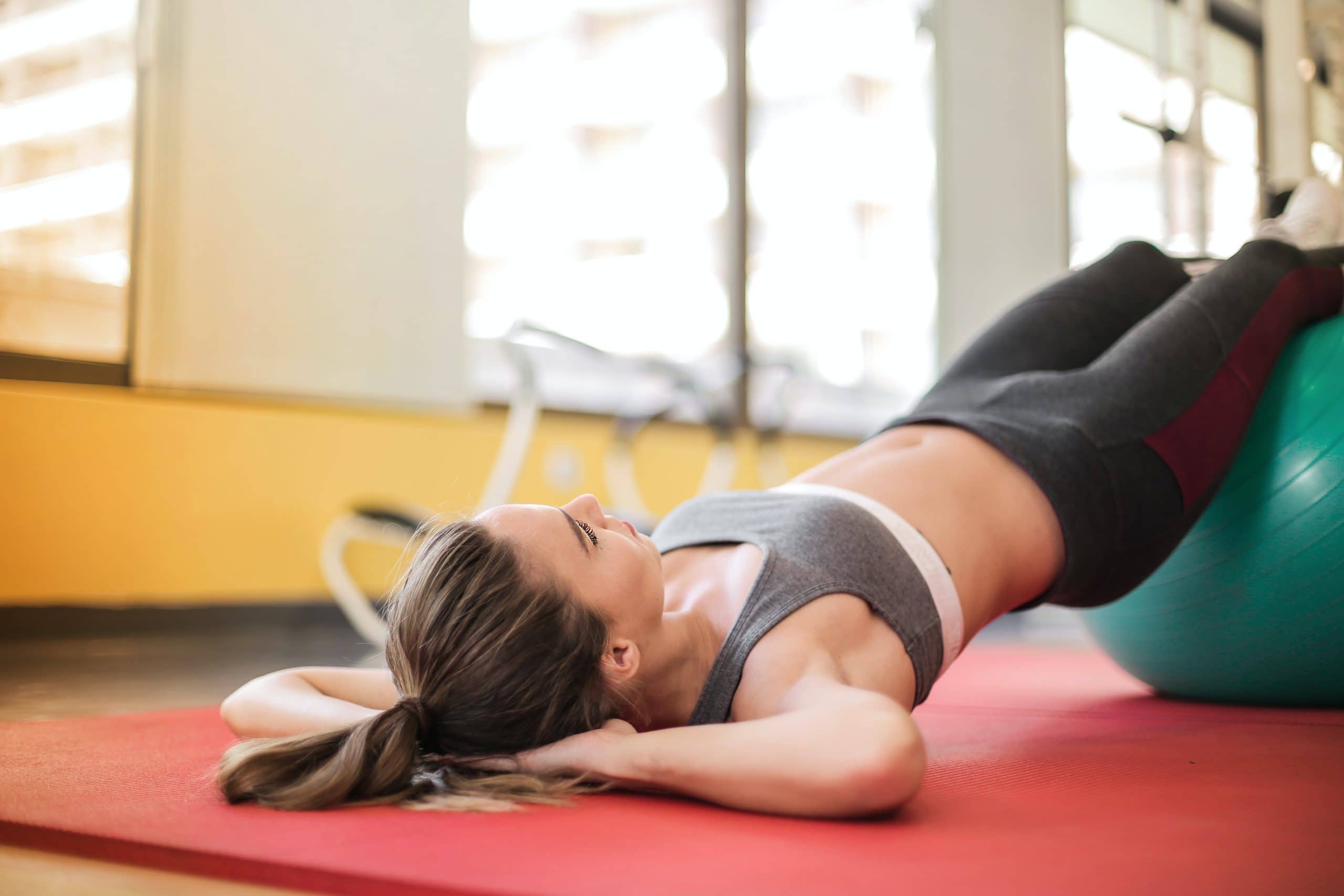 Entering a gym for the first time can be an overwhelming experience, especially when faced with an array of unfamiliar equipment. As a beginner, it's crucial to start your fitness journey on the right foot by focusing on building a solid foundation of strength and flexibility. In this guide, we will explore the essential IPS (Integrated Performance System) for beginners at the gym, with a specific emphasis on stretching equipment. By incorporating the right equipment and techniques into your workout routine, you can enhance your performance, prevent injuries, and achieve your fitness goals more effectively.
(more…)
SARMs: A Comprehensive Guide for Fitness Enthusiasts
We all want to achieve our fitness goals and have a perfectly sculpted body.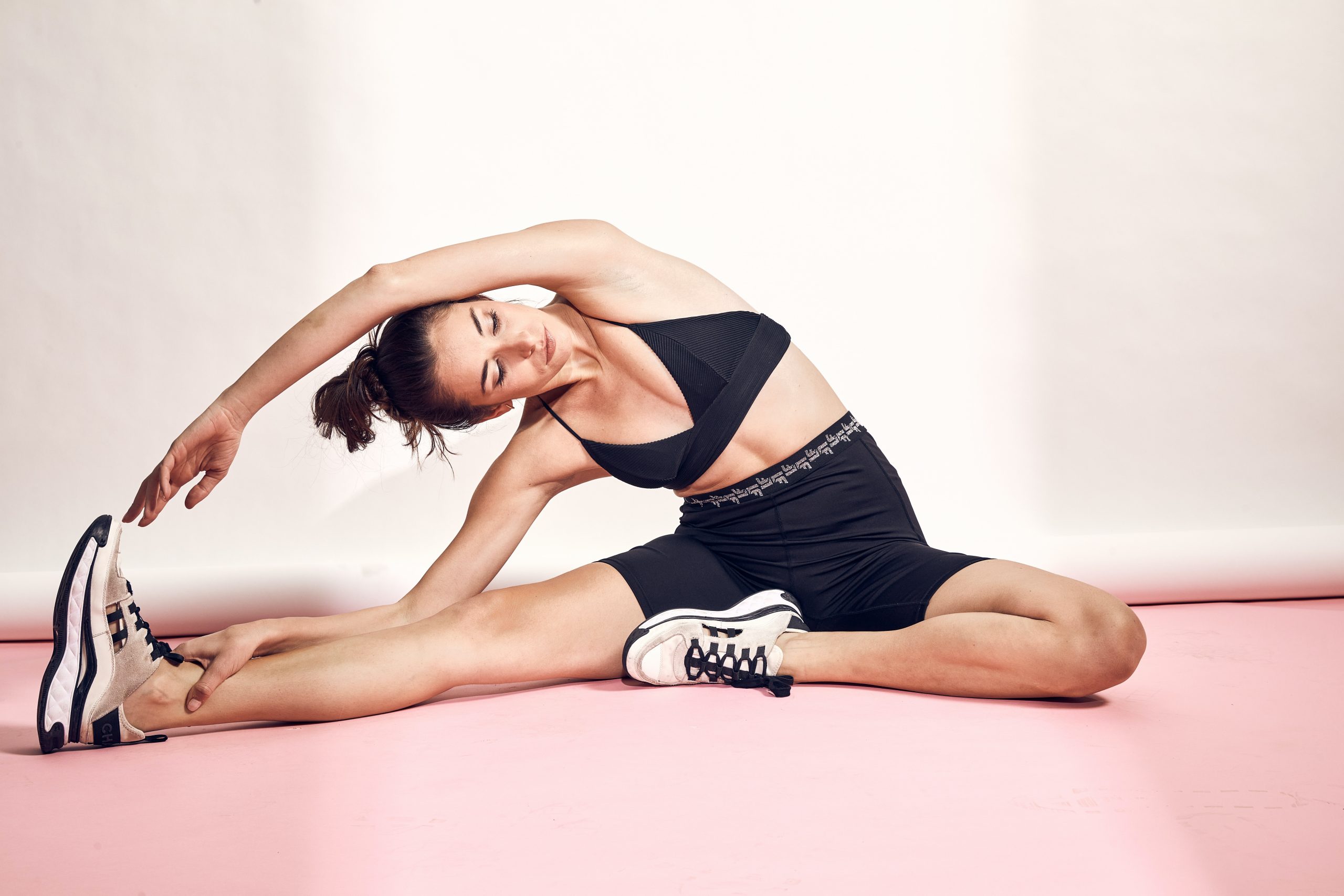 We all want to achieve our fitness goals and have a perfectly sculpted body. However, achieving those goals can be difficult, and many people turn to supplements to help them achieve their goals. SARMs are one such supplement that has grown in popularity in recent years.
(more…)
Best ways to get sore muscles
Sourdough is a consequence of micro-damage to muscle fibers that can occur as a result of training. But what to do when pain impedes daily functioning? Read in our material!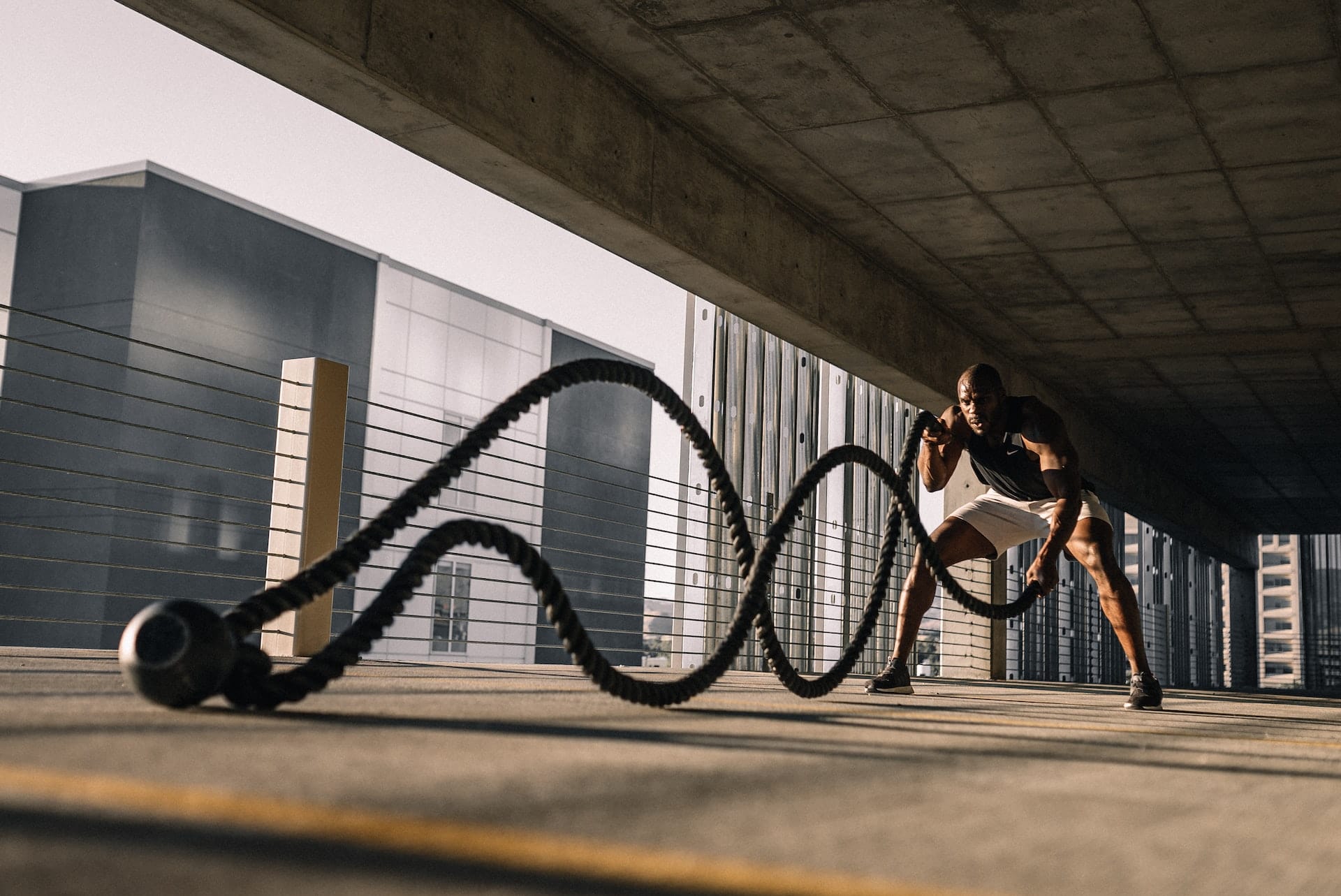 Workouts are a great way to strengthen your body and maintain proper muscle tone. However, there are times when after a workout, especially an intense one, you feel discomfort, sometimes severe enough that you can't lift yourself out of bed or climb the stairs. What to do then? How can you help yourself? Learn proven ways to treat post-workout muscle soreness!
Food
Relieve the symptoms of DOMS, or delayed post-workout muscle soreness, with foods rich in antioxidants, first of all watermelon, which contains citrulline. This non-protein amino acid helps reduce soreness and accelerate muscle recovery. Pineapples, ginger rhizome and cherry juice also have strong anti-inflammatory properties.
Curcumin and trance
The curcumin contained in the perennial herb has analgesic and anti-inflammatory effects. It also has strong antioxidant properties. Curcumin promotes faster muscle recovery after strenuous exercise. Analogous effects are shown by Omega-3 fats and cod liver oil.
Milk proteins
In 2017, a study was conducted that proved that milk-based protein nutrients remove pain caused by micro-damage to muscles and connective tissue, including from overly intense training. Protein nutrients in concentrate or isolate form contain 40 to as much as 90% milk proteins. Milk proteins consumed in the form of nutrients not only reduce DOMS symptoms, but also prevent them.
Warm baths and Epsom salt
You can also prevent the feeling of discomfort by providing warmth to your muscles immediately after your workout. You can apply a towel wetted in warm water to your body, use a thermos, or even better: indulge in a warming bath. If you opt for a bathtub, add a little Epsom salt to your bath, which relieves inflammation and pain caused by too much training. Such a bath will not only relieve pain, but also affect your mood.
Impact of cold
It turns out that cold compresses are equally helpful in removing post-workout muscle soreness. Cold compresses eliminate swelling and calm the nervous system. Use bags of ice or frozen products. However, avoid direct contact of ice with the skin. If your body is up to it, soak in a tub of cold water.
Massages
Self-massage is also good for soreness, reducing muscle pain and improving flexibility. All you need to do is put a roller under the sore area and perform longitudinal rolling. Or you can always use the services of a massage therapist to loosen up sore areas and get them working again. You will achieve the greatest effectiveness if you undergo a massage no later than two days after training.
Repeat workouts
Muscle soreness should not be a reason not to continue exercising. DOMS is a normal bodily response to stress that your body needs to adapt to. If you don't abandon exercise and keep up the intensity, you can be sure that once the pains subside, they won't return. However, if they are so severe that you can't exercise as before, slow down a bit, reduce the load, or for 2-3 days do exercises aimed at developing other muscle parts.
Cooldown
After a workout, the body needs relaxation and relaxation exercises to even out breathing and calm the heart rate. Calm exercise after a workout will give your muscles an uninterrupted blood supply to remove lactic acid and prevent sourness. Instead of exercising, you can go for a walk or jog on a treadmill for 10 minutes at a brisk pace.
main photo: unsplash.com/Karsten Winegeart