What kind of socks to match a suit? We suggest!
Find out which socks are best for you not to make a fashion gaffe
You need about 4 min. to read this post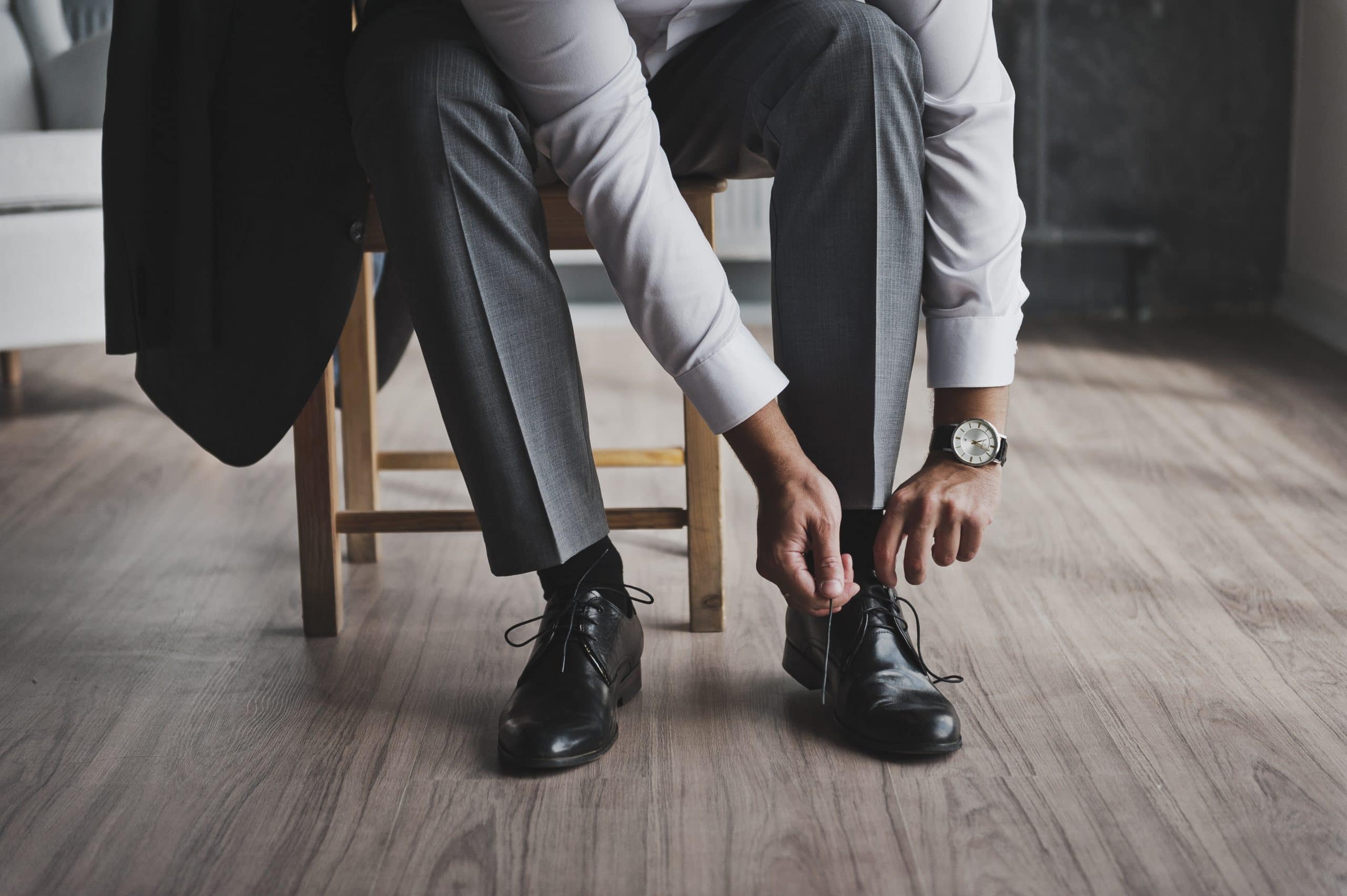 Fashion changes all the time with the speed of light. It is very difficult to be constantly on top and follow the novelties presented by fashion houses. One thing is certain – you have a much wider range of solutions at your disposal
Once clothing inappropriate to the situation – today will already be called alternative fashion. However, the classics remain classics. Men in a suit are expected to look neat and match accessories. How then to meet these expectations?
Depending on the type of event you are going to, you can adjust the style you want to present yourself in. Before you make a decision, determine the nature of the event you are going to and how much freedom you can afford. First of all, you need to determine the color of the suit you will wear. The texture of it and the workmanship of other items you will use, such as cufflinks, will be of great importance. The material of the socks also plays an important role, as you want your foot to be sweat-free and comfortable to wear
Step towards a good choice
When you choose a casual suit for a family event, patterned socks will work great. They will look best against a dark background. After all, you want to look grown up and mature all the time, and the picture on the socks is just a hint of a smile
Going to the wedding as a groom, it is better to bet on the classics. Ideal will be socks made of smooth material, in black or dark navy blue
Too much is not good!
If your shirt, bow tie or tie has patterned elements, also go for the simplest solution. A few patterned pieces can look mismatched. It will lose its charm and make you look weird.
If you have chosen a plain suit, shirt and accessories, and left a lot of room for manoeuvre just for the lower part of your outfit – you can go wild! You find yourself in a case where absolutely any choice will be good for you. Socks in geometric shapes, small appliqués, single-colored, the whole palette is open to you. Note that if you decide on some bright color, you will be very conspicuous, even from a distance.
Savoir-vivre
The rules of good behavior suggest to choose this part of clothing in such a way as not to show a piece of skin at any time. Therefore, the popular short socks, such as "footies", will be a bad solution. Check how much room you have to manoeuvre in your suit – where they reach when you stand, sit or put your foot on. A protruding bare ankle will look undignified and cause many unpleasant glances at you. In a word: mid-calf boots are the way to go. You'll be confident that your skin won't be exposed.
When deciding on a colorful suit, shirt, and socks, don't choose your colors blindly. Be guided by combining primary colors – those lying opposite each other in the palette will match. Red, green, yellow and blue are contrasting colors. Combining them will be very extravagant and bold. Few people are able to decide on such a look. Pink, purple, blue are examples of colors that are one shade away from each other. This solution will certainly not disappoint you. Of course, it all depends on how you arrange the colors and where you put their main and strongest accent.
There is a rule that recommends wearing socks a shade darker than the suit you plan to wear. If your outfit is light blue, go with dark blue or black. On the other hand, if you have prepared yourself with light-colored clothes, a different rule applies here. In case of light brown suit, choose lighter socks – in cream or leather shade. When you follow the same rule as for a dark outfit, darker socks will be conspicuous from a distance. This is a situation you definitely want to avoid.
Photo by alenazamotaeva/Adobe Stock
The Artistry of Beads: Exploring the Most Beautiful Bead Patterns for Jewelry Making
In the realm of jewelry making, beads play a pivotal role in adding charm, color, and uniqueness to creations.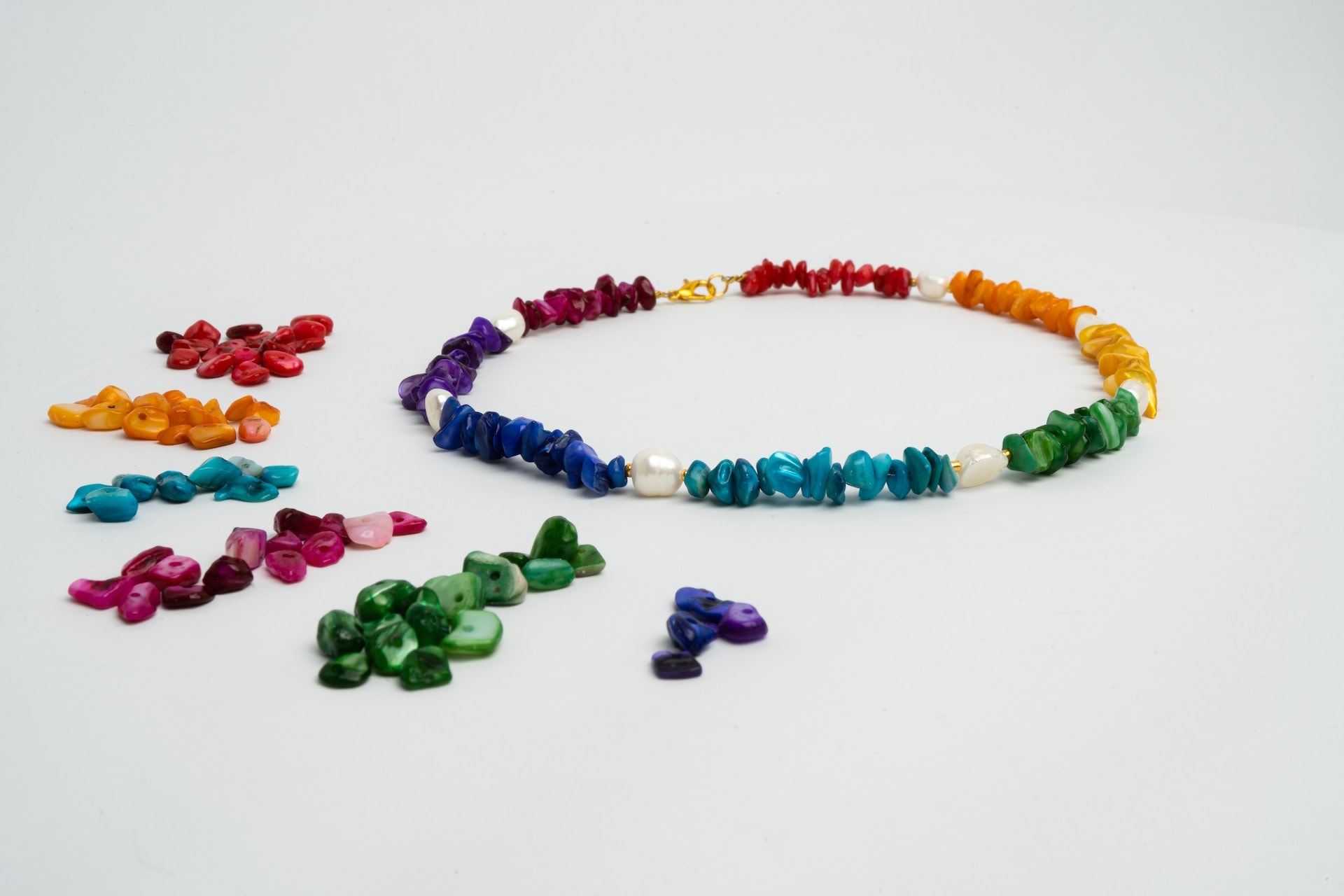 In the realm of jewelry making, beads play a pivotal role in adding charm, color, and uniqueness to creations. With an endless variety of bead patterns available, artisans and craft enthusiasts alike have the opportunity to craft exquisite pieces that reflect their individuality. From vintage classics to contemporary designs, let's embark on a journey to discover some of the most beautiful types of beads for jewelry making.
Murano Glass Beads: Vibrant Colors and Artistic Flair
Originating from the Venetian island of Murano, these handcrafted glass beads are a testament to the artistry of skilled artisans. Murano glass beads are known for their vibrant colors, intricate patterns, and unique designs. Each bead is a miniature masterpiece, perfect for creating stunning jewelry that celebrates individuality and artistic expression.
Freshwater Pearls: Nature's Organic Beauty
Freshwater pearls exude timeless charm and elegance. Their organic, irregular shapes add a touch of natural beauty to any jewelry piece. These pearls can be used as focal points in necklaces and earrings or combined with other beads to create sophisticated designs with a touch of nature's finesse. Available in various shapes and colors, freshwater pearls offer versatility and a sense of refined luxury.
Czech Glass Beads: An Array of Shapes and Colors
Czech glass beads, also known as Czech beads, boast a rich history of craftsmanship. They come in an extensive range of shapes, including round, bicone, dagger, and more. These beads are available in various finishes, such as Picasso, luster, and AB coatings, offering endless design possibilities. Incorporating Czech glass beads into jewelry designs imparts a sense of artistry and heritage to the finished product.
Gemstone Beads: Nature's Treasures
Gemstone beads bring the beauty of the Earth's precious stones to jewelry making. Each gemstone carries its unique charm and metaphysical properties, making jewelry not only aesthetically appealing but also spiritually significant. From the deep blues of lapis lazuli to the rich greens of malachite, gemstone beads offer an array of colors that cater to diverse tastes and preferences.
Delica Beads: Precision and Uniformity
Delica beads are a type of cylindrical seed bead with consistent size and shape. Their uniformity makes them ideal for creating precise, geometric patterns and intricate beadwork. Popular in bead weaving techniques like peyote stitch and looming, Delica beads allow artisans to craft detailed, symmetrical designs that showcase both precision and artistry.
African Trade Beads: History and Cultural Heritage
African trade beads carry a rich history, having been used as a form of currency during the early trade between Africa and Europe. These beads come in various shapes, sizes, and colors, often featuring intricate patterns and unique textures. Incorporating African trade beads into jewelry designs pays homage to the cultural heritage of African communities and adds a touch of historical significance to the finished piece.
Conclusion
The world of beads is a treasure trove of endless possibilities for jewelry making. From seed beads and Swarovski crystals to Murano glass and gemstones, each beads patterns offers its own unique beauty and artistic flair. By exploring these exquisite bead options, artisans and jewelry enthusiasts can create personalized pieces that reflect their style, tell a story, and evoke emotions. So, let your imagination soar and unleash your creativity with the most beautiful types of beads for jewelry making!
Main photo: Joel Ambass/unsplash.com
Sponsored text
The Ultimate Guide to Caring for Your Long Beard: Mastering the Art of Beard Brushing
Having a long, glorious beard is a symbol of pride and masculinity.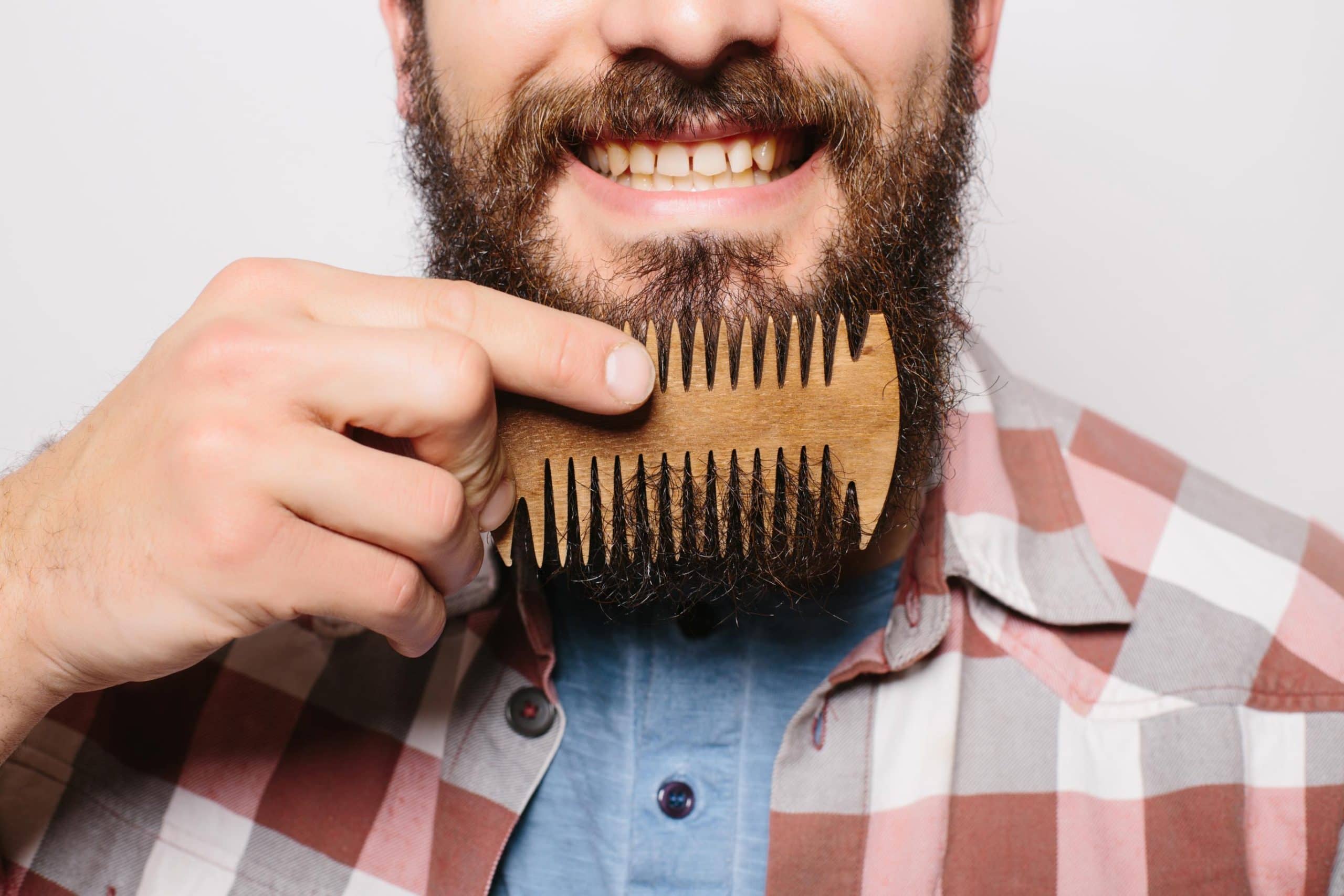 Having a long, glorious beard is a symbol of pride and masculinity. However, maintaining its health and appearance requires diligent care. One essential tool in your grooming arsenal is the beard brush. With the right technique and proper use of beard brushes, you can ensure your beard stays lustrous, tangle-free, and healthy. In this comprehensive guide, we'll walk you through the art of beard brushing, covering everything from choosing the right brush to mastering the brushing routine for your majestic facial mane.
(more…)
Personal Development for Mens Merchandise and Apparel
Personal development is one of the most important things you can do for yourself, and Mens Merchandise and Apparel is an important part of that.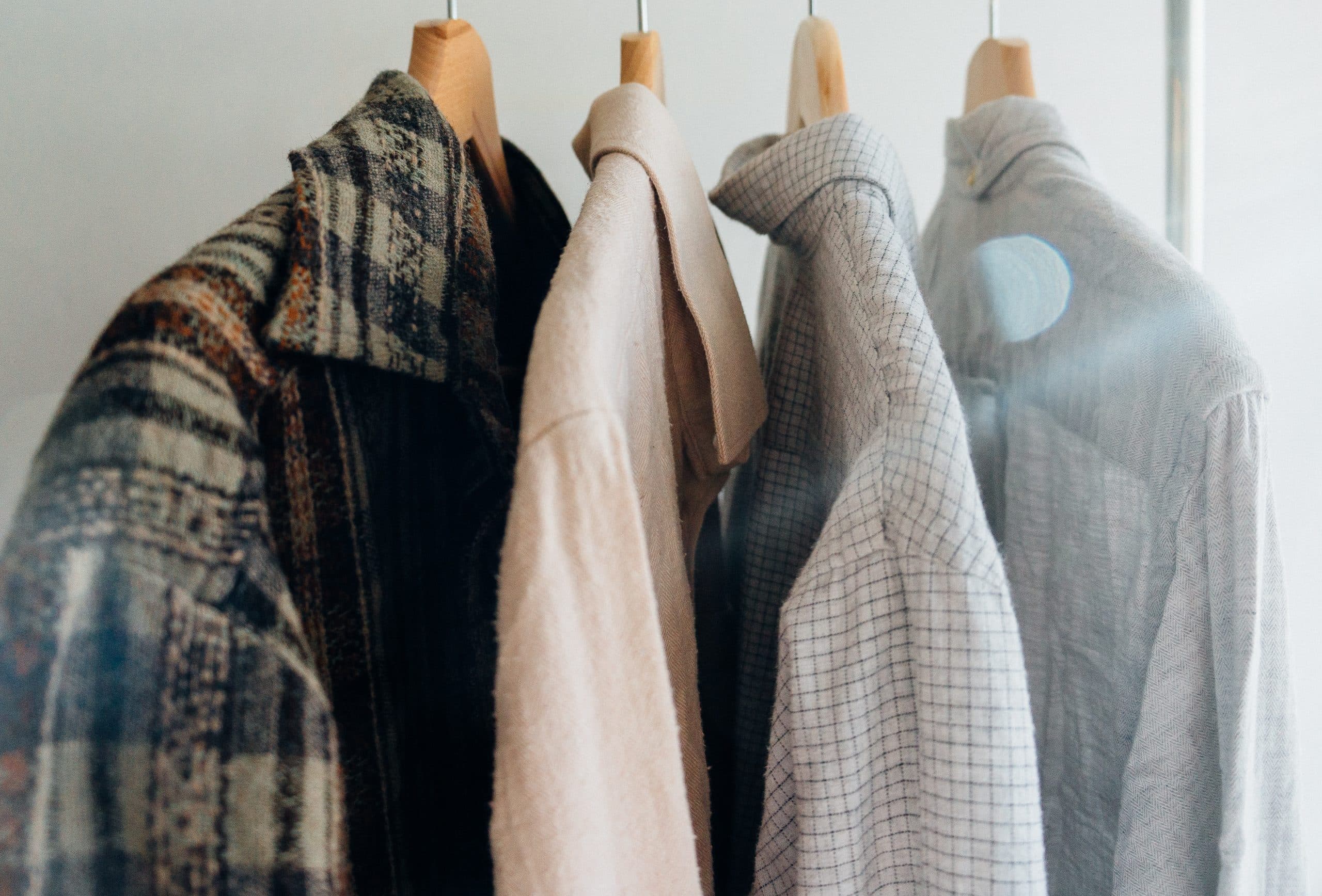 Personal development is one of the most important things you can do for yourself, and Mens Merchandise and Apparel is an important part of that. Wearing clothes and items that express your values and aesthetic preferences is essential in building self-esteem and confidence. In today's fast-paced and ever-changing society, the clothing you wear is an integral part of your identity and development.
(more…)