The Ultimate Guide to Caring for Your Long Beard: Mastering the Art of Beard Brushing
Having a long, glorious beard is a symbol of pride and masculinity.
You need about 4 min. to read this post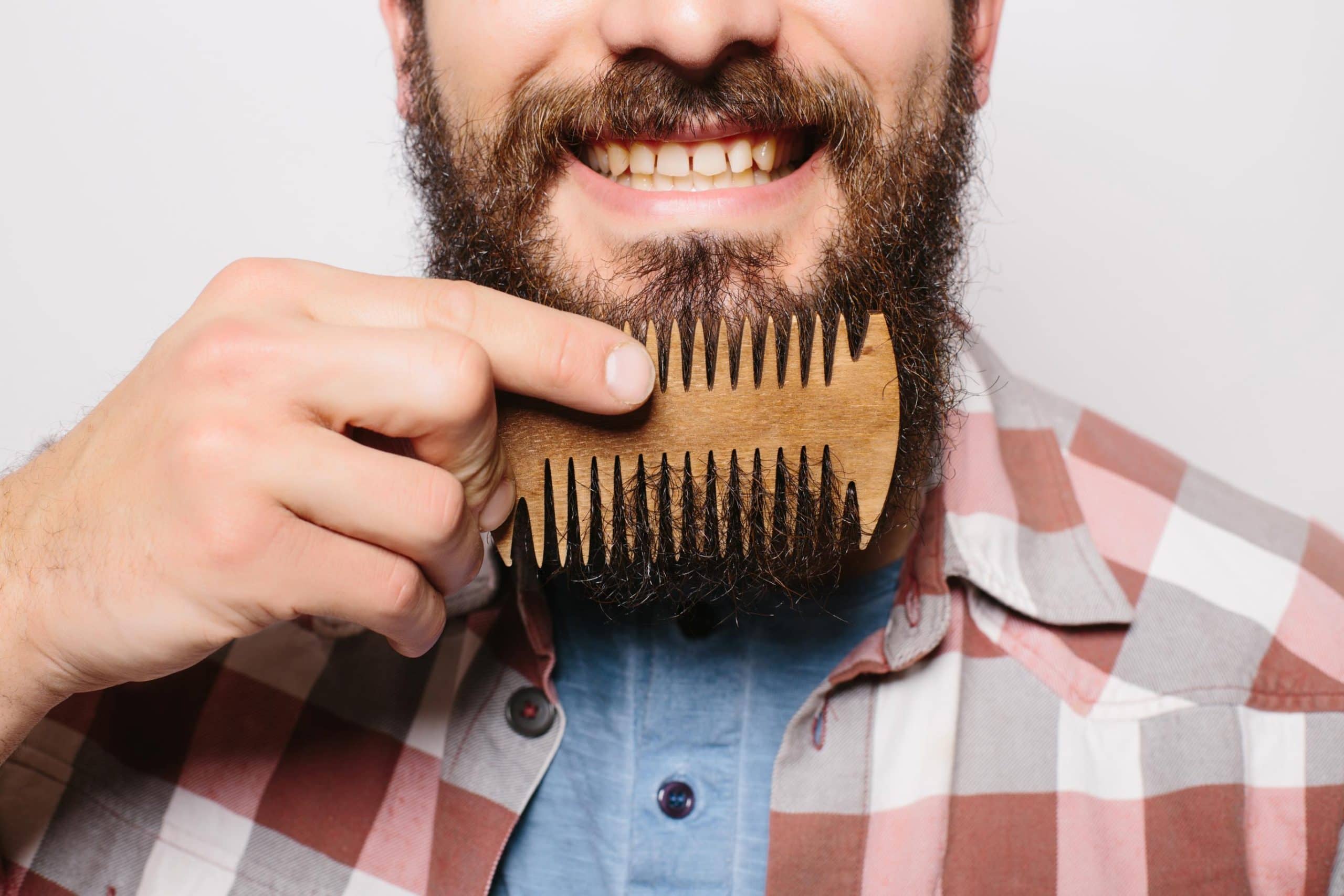 Having a long, glorious beard is a symbol of pride and masculinity. However, maintaining its health and appearance requires diligent care. One essential tool in your grooming arsenal is the beard brush. With the right technique and proper use of beard brushes, you can ensure your beard stays lustrous, tangle-free, and healthy. In this comprehensive guide, we'll walk you through the art of beard brushing, covering everything from choosing the right brush to mastering the brushing routine for your majestic facial mane.
Chapter 1: Choosing the Right Beard Brush
Before diving into beard brushing techniques, it's important to select the right brush for your long beard. Here are some key factors to consider:
Bristle Type: Opt for a high-quality beard brush with natural bristles, such as boar bristles. These bristles are gentle on the hair and distribute natural oils evenly, promoting healthy beard growth.
Brush Size: The size of the brush should match your beard's length and density. For longer beards, a larger brush with more bristle coverage will be more effective in reaching all the hairs.
Handle Design: Look for a brush with a comfortable handle that offers a secure grip, making it easier to maneuver through your beard.
Chapter 2: The Art of Beard Brushing
Now that you've selected the perfect beard brush, it's time to master the art of beard brushing. Follow these steps to achieve a well-groomed and healthy long beard:
Start with a Clean Beard: Before brushing, make sure your beard is clean and dry. Use a beard shampoo or a mild cleanser to remove dirt and excess oil.
Choose the Right Technique: Hold the beard brush with a relaxed grip and start brushing from the top, moving downward along the grain of your beard. Apply gentle pressure to avoid discomfort or hair breakage.
Be Mindful of Knots and Tangles: Long beards are prone to knots and tangles. When encountering a knot, gently work through it using short strokes with the brush. Avoid pulling or tugging forcefully, as it can lead to hair breakage.
Brush in Sections: Divide your beard into sections and brush each section separately. This ensures that you reach every hair and distribute natural oils evenly. Start from one side and gradually move to the other, covering the entire beard.
Utilize Beard Oil or Balm: Apply a few drops of beard oil or balm onto your hands and rub them together. Then, run your fingers through your beard to coat the hair evenly. This will enhance softness and provide additional protection against dryness and frizz.
Chapter 3: Establishing a Beard Brushing Routine
To maintain a healthy and well-groomed long beard, consistency is key. Establish a regular beard brushing routine by following these tips:
Daily Brushing: Brush your beard at least once a day to remove tangles, distribute natural oils, and stimulate blood flow to the hair follicles.
Nighttime Brushing: Before going to bed, give your beard a thorough brushing to detangle any knots that may have formed during the day. This will prevent further tangling while you sleep.
Avoid Over-Brushing: While regular brushing is beneficial, over-brushing can strip away natural oils and lead to hair breakage. Find a balance that suits your beard's needs.
Conclusion
With the right beard brush and proper brushing technique, you can maintain a healthy, well-groomed long beard that turns heads wherever you go. Remember to choose a brush that suits your beard's length and density, and establish a consistent brushing routine. By incorporating these tips into your beard care regimen, you'll be well on your way to achieving beard greatness and showcasing a beard that truly reflects your personality and style. Happy brushing!
Main photo: Diana.grytsku/freepik.com
Sponsored text
The Artistry of Beads: Exploring the Most Beautiful Bead Patterns for Jewelry Making
In the realm of jewelry making, beads play a pivotal role in adding charm, color, and uniqueness to creations.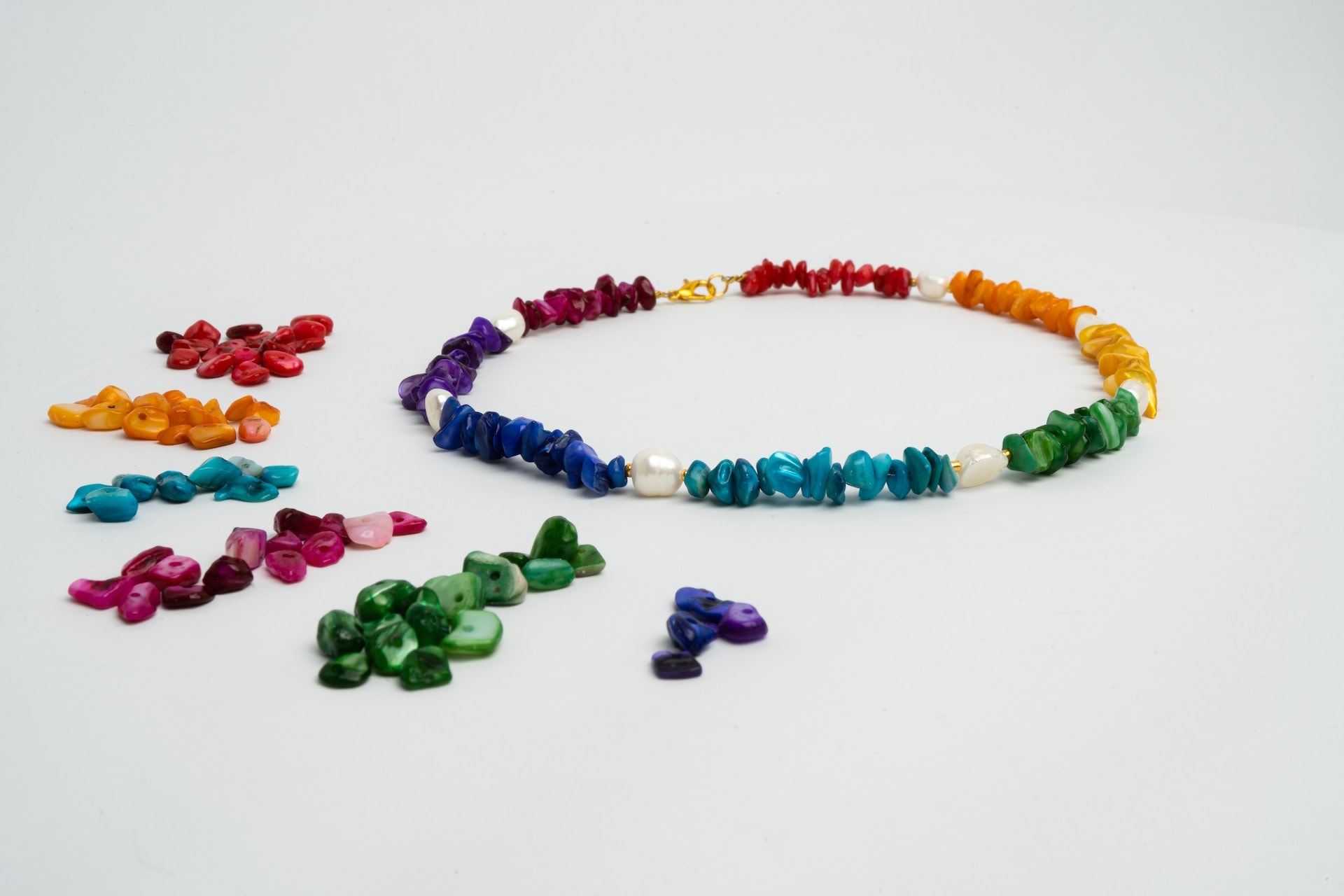 In the realm of jewelry making, beads play a pivotal role in adding charm, color, and uniqueness to creations. With an endless variety of bead patterns available, artisans and craft enthusiasts alike have the opportunity to craft exquisite pieces that reflect their individuality. From vintage classics to contemporary designs, let's embark on a journey to discover some of the most beautiful types of beads for jewelry making.
Murano Glass Beads: Vibrant Colors and Artistic Flair
Originating from the Venetian island of Murano, these handcrafted glass beads are a testament to the artistry of skilled artisans. Murano glass beads are known for their vibrant colors, intricate patterns, and unique designs. Each bead is a miniature masterpiece, perfect for creating stunning jewelry that celebrates individuality and artistic expression.
Freshwater Pearls: Nature's Organic Beauty
Freshwater pearls exude timeless charm and elegance. Their organic, irregular shapes add a touch of natural beauty to any jewelry piece. These pearls can be used as focal points in necklaces and earrings or combined with other beads to create sophisticated designs with a touch of nature's finesse. Available in various shapes and colors, freshwater pearls offer versatility and a sense of refined luxury.
Czech Glass Beads: An Array of Shapes and Colors
Czech glass beads, also known as Czech beads, boast a rich history of craftsmanship. They come in an extensive range of shapes, including round, bicone, dagger, and more. These beads are available in various finishes, such as Picasso, luster, and AB coatings, offering endless design possibilities. Incorporating Czech glass beads into jewelry designs imparts a sense of artistry and heritage to the finished product.
Gemstone Beads: Nature's Treasures
Gemstone beads bring the beauty of the Earth's precious stones to jewelry making. Each gemstone carries its unique charm and metaphysical properties, making jewelry not only aesthetically appealing but also spiritually significant. From the deep blues of lapis lazuli to the rich greens of malachite, gemstone beads offer an array of colors that cater to diverse tastes and preferences.
Delica Beads: Precision and Uniformity
Delica beads are a type of cylindrical seed bead with consistent size and shape. Their uniformity makes them ideal for creating precise, geometric patterns and intricate beadwork. Popular in bead weaving techniques like peyote stitch and looming, Delica beads allow artisans to craft detailed, symmetrical designs that showcase both precision and artistry.
African Trade Beads: History and Cultural Heritage
African trade beads carry a rich history, having been used as a form of currency during the early trade between Africa and Europe. These beads come in various shapes, sizes, and colors, often featuring intricate patterns and unique textures. Incorporating African trade beads into jewelry designs pays homage to the cultural heritage of African communities and adds a touch of historical significance to the finished piece.
Conclusion
The world of beads is a treasure trove of endless possibilities for jewelry making. From seed beads and Swarovski crystals to Murano glass and gemstones, each beads patterns offers its own unique beauty and artistic flair. By exploring these exquisite bead options, artisans and jewelry enthusiasts can create personalized pieces that reflect their style, tell a story, and evoke emotions. So, let your imagination soar and unleash your creativity with the most beautiful types of beads for jewelry making!
Main photo: Joel Ambass/unsplash.com
Sponsored text
Personal Development for Mens Merchandise and Apparel
Personal development is one of the most important things you can do for yourself, and Mens Merchandise and Apparel is an important part of that.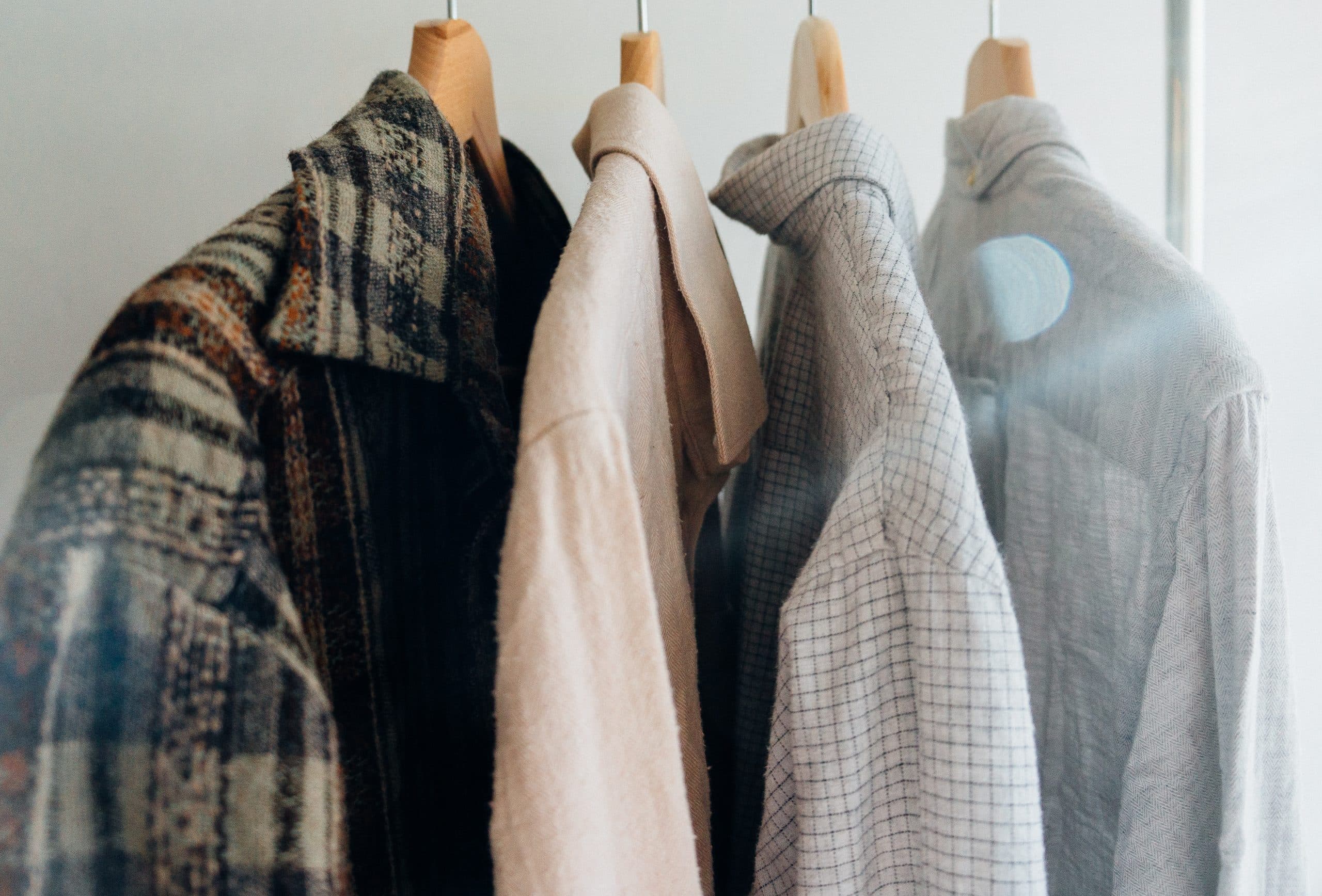 Personal development is one of the most important things you can do for yourself, and Mens Merchandise and Apparel is an important part of that. Wearing clothes and items that express your values and aesthetic preferences is essential in building self-esteem and confidence. In today's fast-paced and ever-changing society, the clothing you wear is an integral part of your identity and development.
(more…)
Vaping Accessories Every Vaper Needs
From tanks and coils to replacement parts and batteries, you'll find all the information you need to get the best vaping experience.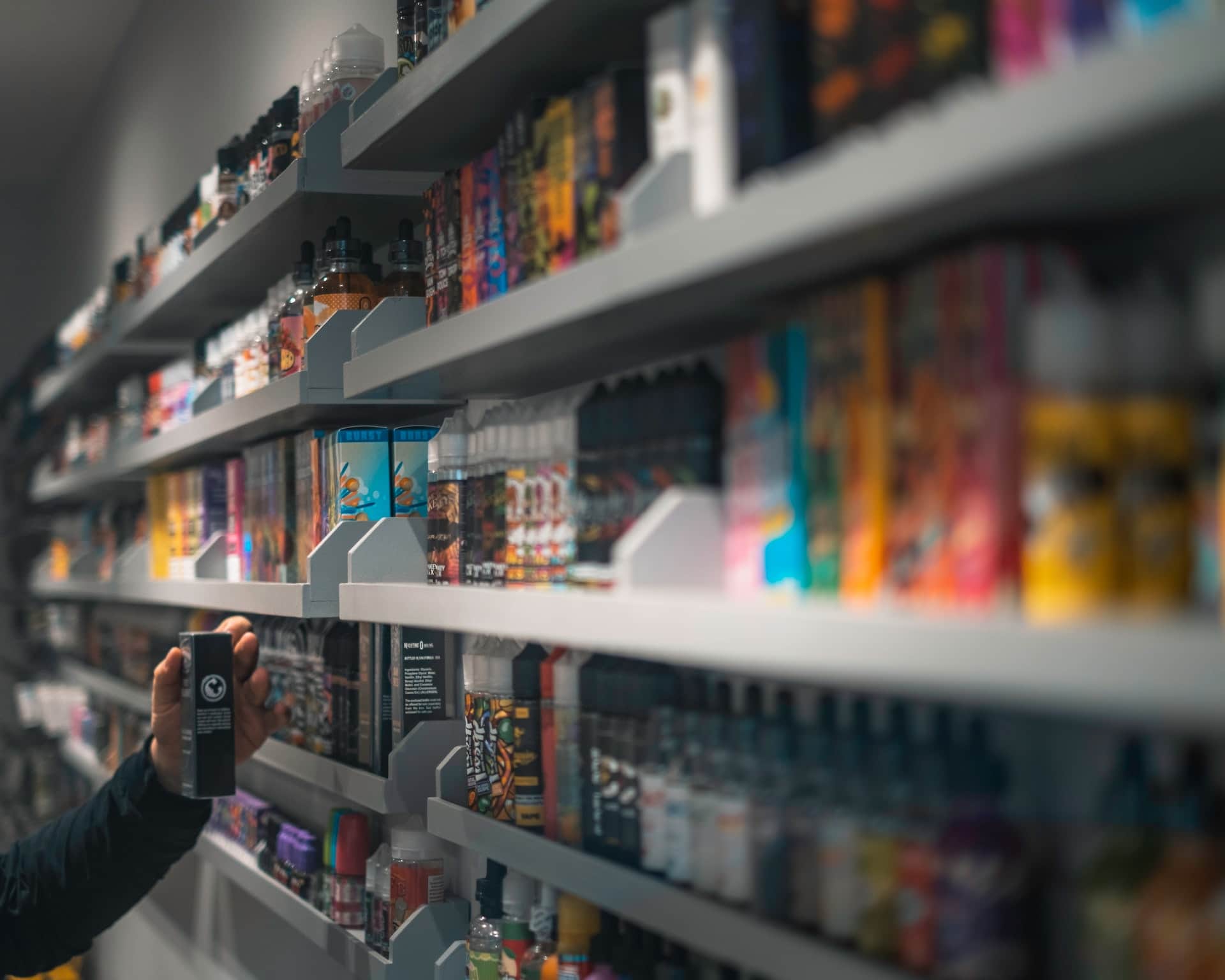 Vaping can be an enjoyable hobby, and it's important to have the right accessories to make sure you're getting the most out of your vaporizers. From tanks and coils to replacement parts and batteries, you'll find all the information you need to get the best vaping experience.
A good quality vape
When it comes to vaping, the most important accessory you'll need is a good quality vape. A good quality vape will provide you with consistent performance and dependable results. Whether you are using an advanced device or a simple starter kit, your vape should have a few key features.
Look for a device that has adjustable wattage, voltage, and temperature control. This way, you can customize your vaping experience to suit your preferences. Most modern vapes also feature an LED display so that you can easily monitor your settings. Make sure that your vape has a long battery life and is compatible with the types of coils and e-juices you plan on using. With the right device, vaping can be an enjoyable and convenient activity.
Replacement coils
When it comes to vaping, one of the most important accessories you'll need is a set of replacement coils. Coils are an essential part of the vaping process because they heat up the e-liquid and turn it into vapor. Replacing your coils regularly is important in order to maintain a high-quality vaping experience and get the most out of your device.
There are many different types of coils available, and it's important to choose the right one for your device. Most tanks come with instructions on how to find the right type of coil for your tank. Generally speaking, you'll want to use coils with a lower resistance if you're looking for big clouds and intense flavor. Higher resistance coils are better for a more muted flavor and less vapor production. The most important thing to remember is that you should replace your coils regularly. Not only will this give you the best possible vaping experience, but it will also help you keep your device running smoothly. Make sure to check your coils regularly for signs of wear and tear, as well as any build-up of residue from the e-liquid.
A vape battery charger
Having a good quality vape battery charger is an essential accessory for any vape. When your battery runs low, it's important to be able to recharge it so you can keep vaping. There are different types of chargers available that can suit the type of batteries you have in your device. Some chargers come with USB ports so you can plug them into your computer or wall outlets. Others are more specialized and are designed for specific types of batteries.
When buying a vape battery charger, it's important to check the specs to make sure it's compatible with your battery. Most chargers will come with an indicator light that lets you know when your battery is fully charged. You should also make sure the charger has safety features such as short-circuit protection and overcharging protection.
Main photo: E-Liquids UK/unsplash.com
Sponsored text