How to choose the perfect tie?
Do you want to look elegant and stylish in every situation? Wondering how to match your tie with a suit and shirt? Check out our tips!
You need about 4 min. to read this post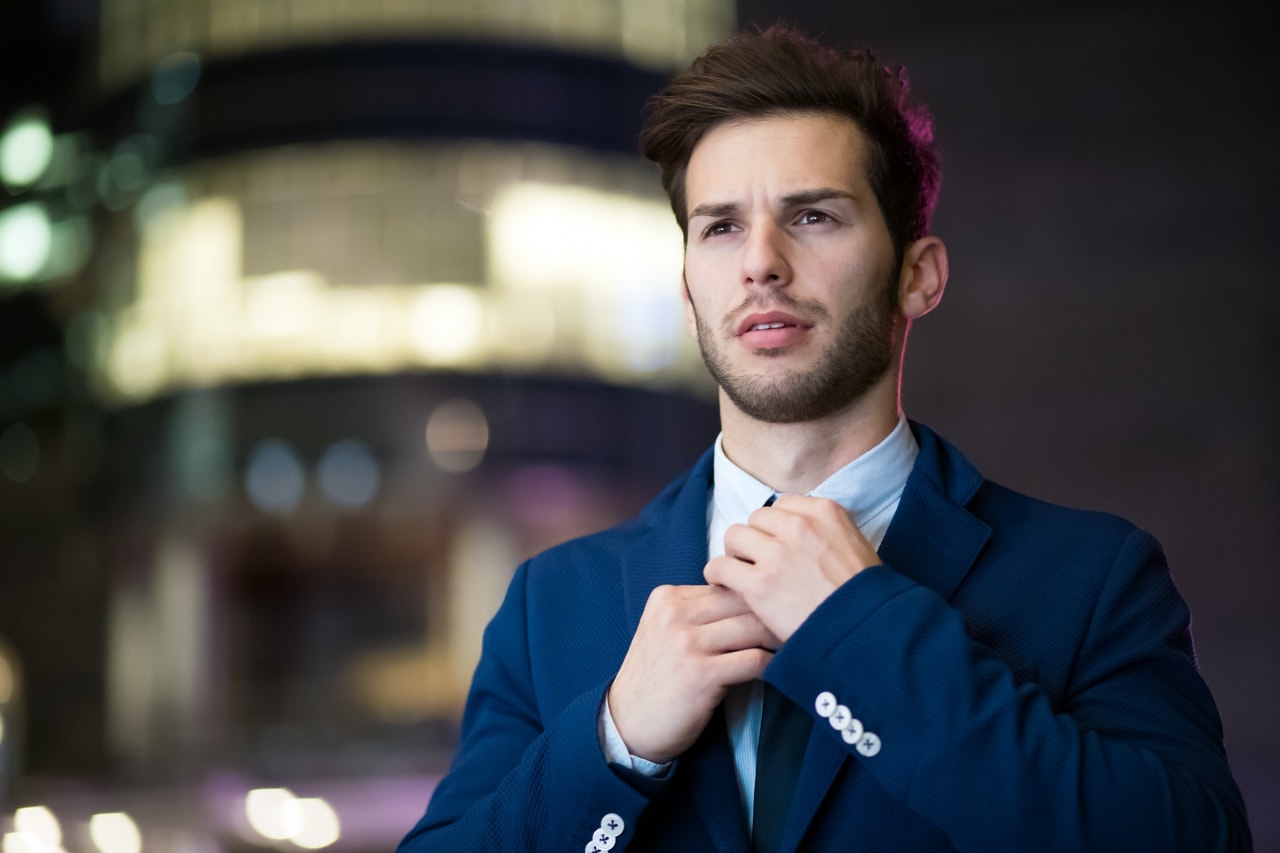 Matching a tie, shirt and suit is not a secret art. It requires only a basic knowledge of proportion, pattern and color to create the perfect closet for the modern gentleman. Start with versatile shirts and suits, then add a wide range of elegant, timeless ties to enhance your styling
How to choose a tie color?
There is no definitive answer to this question. Consider which colors match your complexion. For a subdued yet sophisticated look, pair a blue-green tie with blue toned clothes. Or maybe you want to draw attention to yourself? If so, opt for a sharp contrast by wearing a bold red tie with a light shirt
Blondes with light skin should stick to pastel and monochromatic color combinations. On the other hand, men with dark hair and light complexion should look for contrasting solutions. Brunos with olive skin can play with fashion
Monochrome Colours
This is the easiest way to start experimenting with color. A monochromatic palette combines darker shades with lighter ones. For example, a navy blue tie goes perfectly with a light blue shirt, while a burgundy model goes perfectly with a light pink shirt. Using the mentioned rule, you will look elegant without necessarily going out of your comfort zone
How to match a tie to your height?
Generally speaking, if you're under 185 cm tall, you can wear a regular tie and set it at the right length, just above your belt buckle. If you're taller, reach for a very long model. Otherwise, you'll ruin the whole outfit
What's the occasion?
Remember to match your tie to the occasion. Do you want to wear it to work? Are you going to a wedding? Or are you getting ready for a date or a party? For casual occasions, look for something that adds a little spark to your outfit. Opt for fun stripes or polka dots. For more formal occasions such as a wedding, prom, banquet, or funeral, look for a traditional, elegant model. When it comes to color, black or graphite will work perfectly here. If you are going to a job interview or a business meeting, go for a herringbone pattern or a neutral material. This rule does not apply if you work in the creative industry. Look for a trendy, bright tie
Don't introduce too many patterns
Colors are one thing and patterns are another. By introducing multiple shades into one tie, in the form of mottos, stripes, checks, or prints, you're making things much harder on yourself. Of course, you can always get out of it. All it takes is a little bit of thought. But if you don't have time for that, stick to two patterns. You can pair a patterned shirt with a suit or tie. However, don't wear a shirt, suit and tie with three patterns, or you'll achieve the opposite effect
If you want to play it safe, choose a simple, subtle pattern. Make sure it doesn't clash with your shirt and suit. Have you decided on stripes? If so, don't combine them with other prints
The right width
If you're wearing a tailored suit, look for a narrower tie. Or maybe you want to wear a looser suit, with wide lapels or double-breasted? In that case, opt for a wider tie
Match the materials
The material of your suit determines what kind of tie you should wear. If you're going to an important business meeting and wearing a black pinstripe suit, go for a silk tie
Going to a summer wedding? Want to wear a linen suit? Then opt for a cotton or knitted tie. This way you can show those around you that you know your fashion. There's a simple rule here. The more casual your suit, the more freedom you have in choosing your tie. At the very top of the formality scale are shiny, silk suits. Remember to match them with a matte tie or a wool tie. Don't get caught wearing a square knit tie if you've worn a smart suit. Conversely, keep silk striped accessories away from heavy wool winter suits.
Photo: Minervastudio/Pexels
The Artistry of Beads: Exploring the Most Beautiful Bead Patterns for Jewelry Making
In the realm of jewelry making, beads play a pivotal role in adding charm, color, and uniqueness to creations.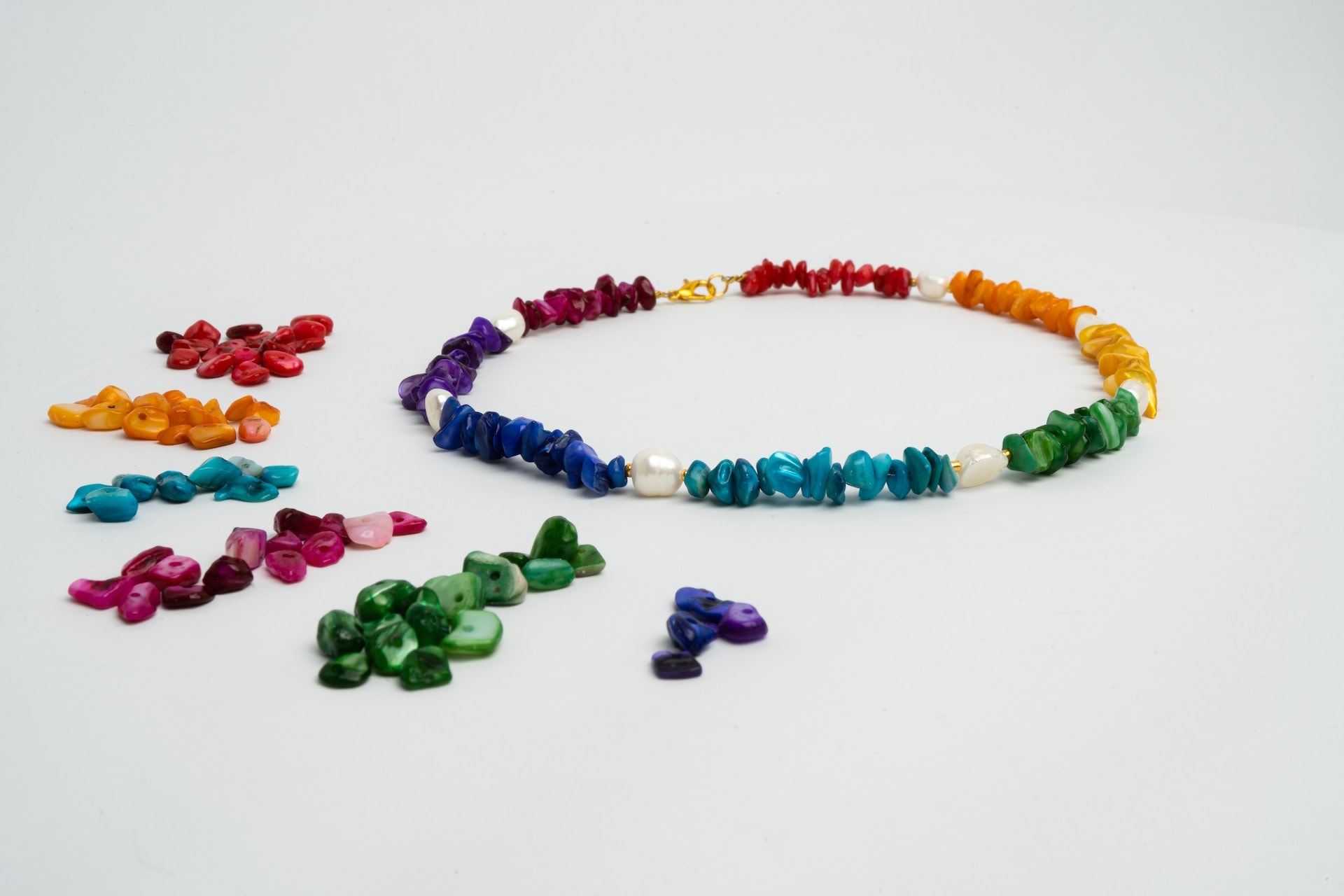 In the realm of jewelry making, beads play a pivotal role in adding charm, color, and uniqueness to creations. With an endless variety of bead patterns available, artisans and craft enthusiasts alike have the opportunity to craft exquisite pieces that reflect their individuality. From vintage classics to contemporary designs, let's embark on a journey to discover some of the most beautiful types of beads for jewelry making.
Murano Glass Beads: Vibrant Colors and Artistic Flair
Originating from the Venetian island of Murano, these handcrafted glass beads are a testament to the artistry of skilled artisans. Murano glass beads are known for their vibrant colors, intricate patterns, and unique designs. Each bead is a miniature masterpiece, perfect for creating stunning jewelry that celebrates individuality and artistic expression.
Freshwater Pearls: Nature's Organic Beauty
Freshwater pearls exude timeless charm and elegance. Their organic, irregular shapes add a touch of natural beauty to any jewelry piece. These pearls can be used as focal points in necklaces and earrings or combined with other beads to create sophisticated designs with a touch of nature's finesse. Available in various shapes and colors, freshwater pearls offer versatility and a sense of refined luxury.
Czech Glass Beads: An Array of Shapes and Colors
Czech glass beads, also known as Czech beads, boast a rich history of craftsmanship. They come in an extensive range of shapes, including round, bicone, dagger, and more. These beads are available in various finishes, such as Picasso, luster, and AB coatings, offering endless design possibilities. Incorporating Czech glass beads into jewelry designs imparts a sense of artistry and heritage to the finished product.
Gemstone Beads: Nature's Treasures
Gemstone beads bring the beauty of the Earth's precious stones to jewelry making. Each gemstone carries its unique charm and metaphysical properties, making jewelry not only aesthetically appealing but also spiritually significant. From the deep blues of lapis lazuli to the rich greens of malachite, gemstone beads offer an array of colors that cater to diverse tastes and preferences.
Delica Beads: Precision and Uniformity
Delica beads are a type of cylindrical seed bead with consistent size and shape. Their uniformity makes them ideal for creating precise, geometric patterns and intricate beadwork. Popular in bead weaving techniques like peyote stitch and looming, Delica beads allow artisans to craft detailed, symmetrical designs that showcase both precision and artistry.
African Trade Beads: History and Cultural Heritage
African trade beads carry a rich history, having been used as a form of currency during the early trade between Africa and Europe. These beads come in various shapes, sizes, and colors, often featuring intricate patterns and unique textures. Incorporating African trade beads into jewelry designs pays homage to the cultural heritage of African communities and adds a touch of historical significance to the finished piece.
Conclusion
The world of beads is a treasure trove of endless possibilities for jewelry making. From seed beads and Swarovski crystals to Murano glass and gemstones, each beads patterns offers its own unique beauty and artistic flair. By exploring these exquisite bead options, artisans and jewelry enthusiasts can create personalized pieces that reflect their style, tell a story, and evoke emotions. So, let your imagination soar and unleash your creativity with the most beautiful types of beads for jewelry making!
Main photo: Joel Ambass/unsplash.com
Sponsored text
The Ultimate Guide to Caring for Your Long Beard: Mastering the Art of Beard Brushing
Having a long, glorious beard is a symbol of pride and masculinity.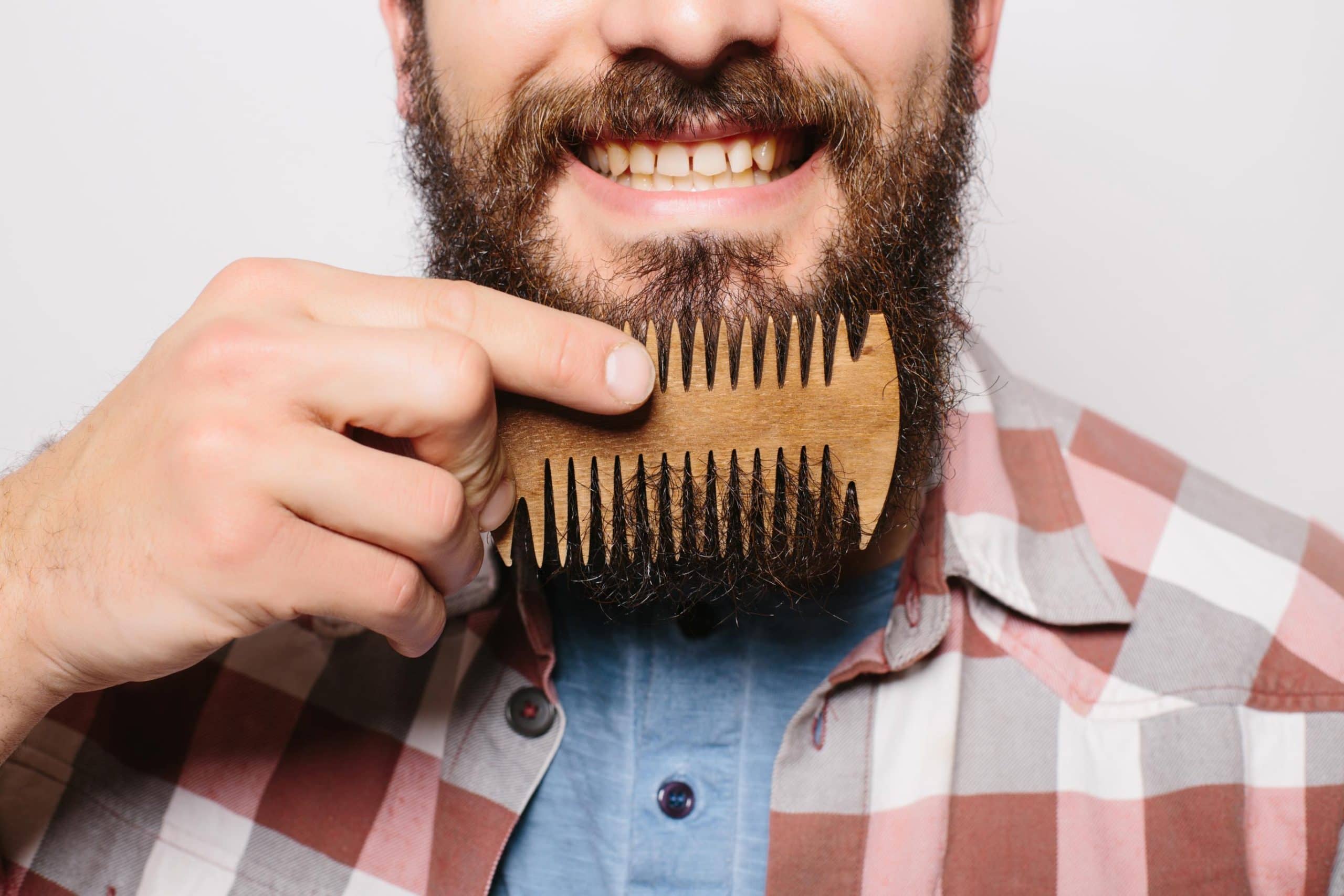 Having a long, glorious beard is a symbol of pride and masculinity. However, maintaining its health and appearance requires diligent care. One essential tool in your grooming arsenal is the beard brush. With the right technique and proper use of beard brushes, you can ensure your beard stays lustrous, tangle-free, and healthy. In this comprehensive guide, we'll walk you through the art of beard brushing, covering everything from choosing the right brush to mastering the brushing routine for your majestic facial mane.
(more…)
Personal Development for Mens Merchandise and Apparel
Personal development is one of the most important things you can do for yourself, and Mens Merchandise and Apparel is an important part of that.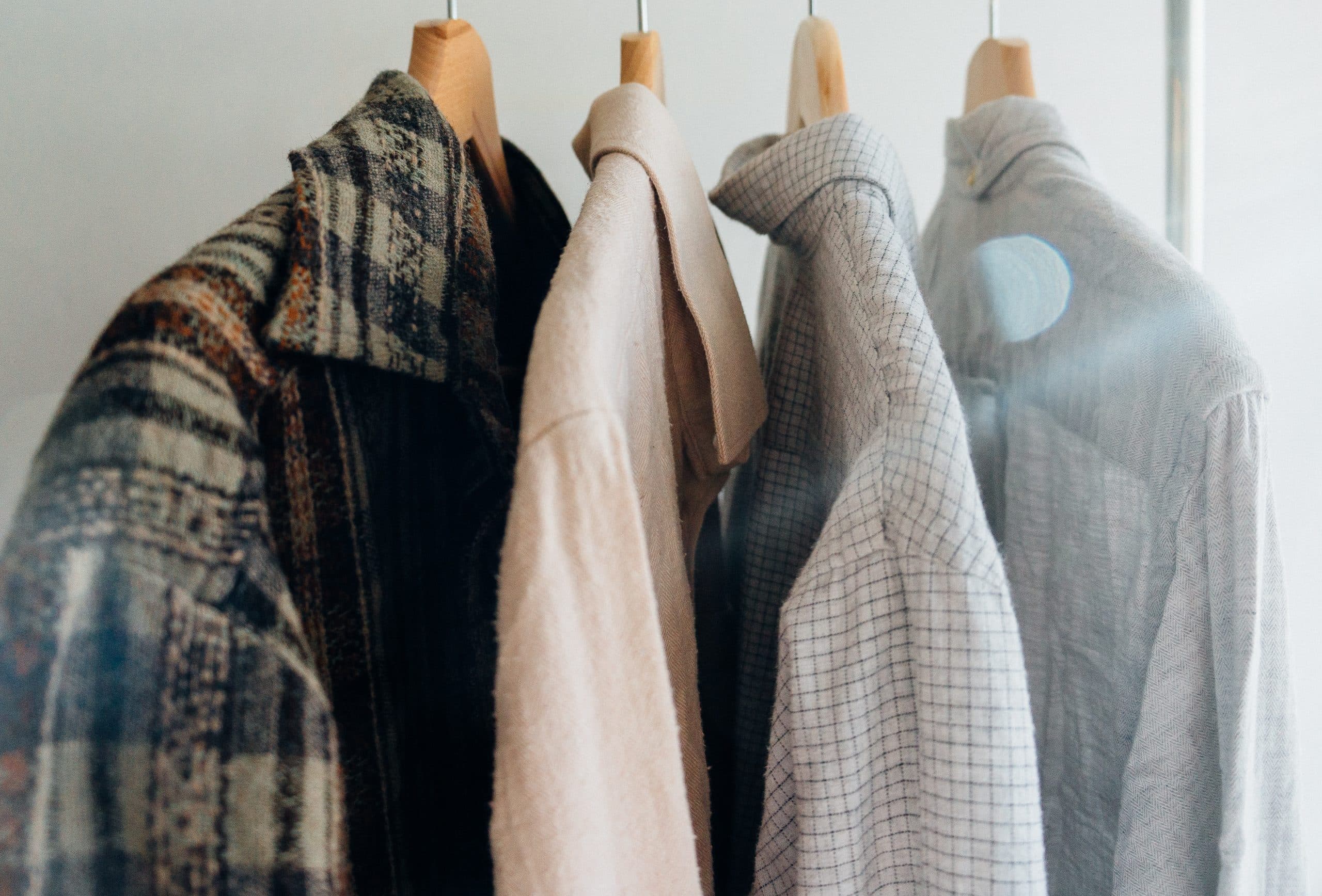 Personal development is one of the most important things you can do for yourself, and Mens Merchandise and Apparel is an important part of that. Wearing clothes and items that express your values and aesthetic preferences is essential in building self-esteem and confidence. In today's fast-paced and ever-changing society, the clothing you wear is an integral part of your identity and development.
(more…)