How do I treat my face after shaving?
Make sure you take proper care of your skin after shaving and do all the necessary treatments.
You need about 3 min. to read this post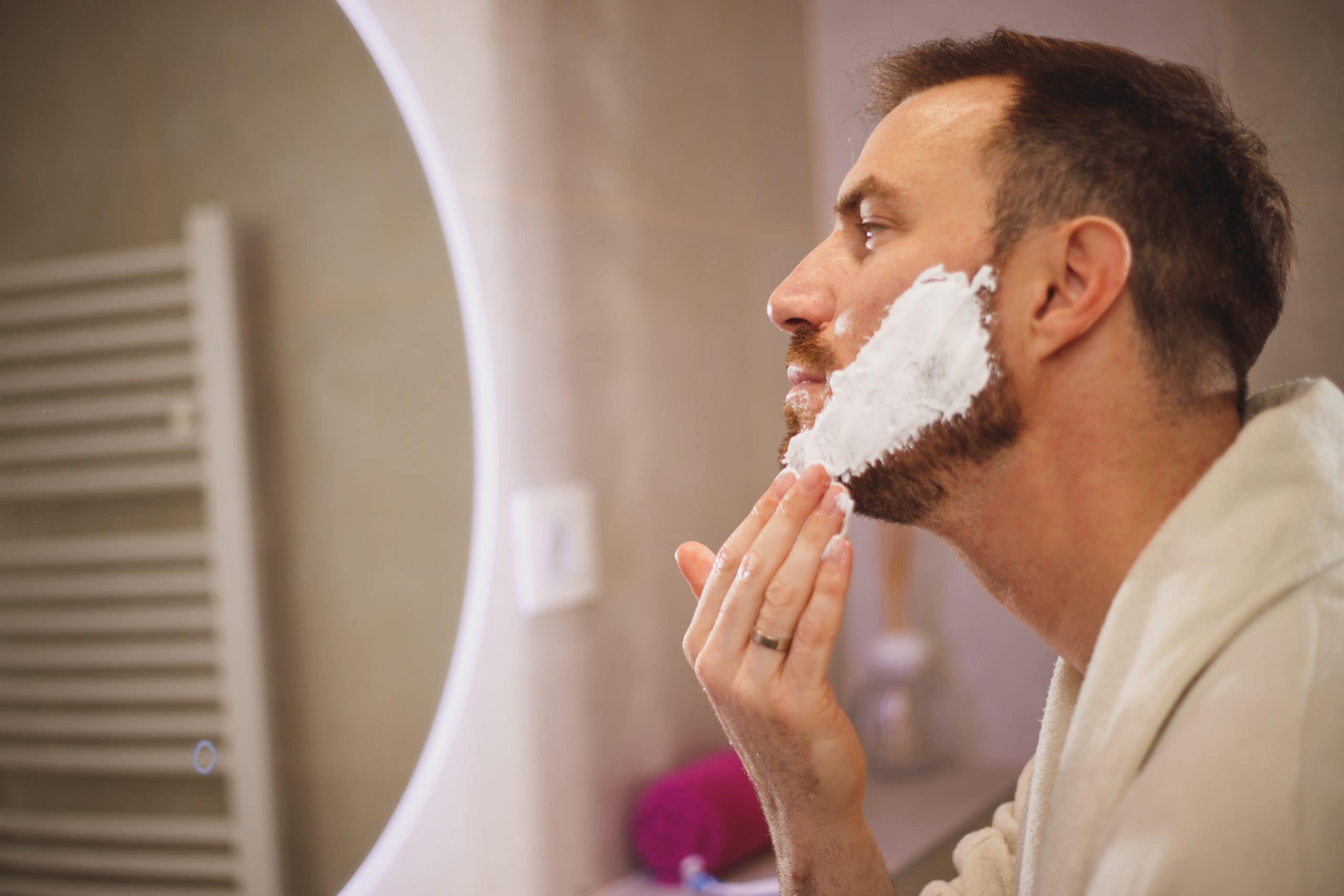 Proper facial care after shaving is extremely important. It allows you to properly moisturize the skin, accelerates its regeneration and protects against irritation. So what treatments are worth performing? What should you pay attention to? Read the article to get the most important information
Washing and drying
Removing shaving residue from your face is both basic and important. So make sure you wash away any lather and residual hairs right after you're done. You'll also want to dry your skin thoroughly with a soft towel before proceeding with the next step. And if you see any sores or cuts on your face, use paper towels to make sure you don't transfer any bacteria.
Allium
Speaking of wounds, it's time to mention potassium alum, a mineral that has aseptic and astringent properties. Its popularity in use after shaving is due to its ability to stop bleeding from small cuts. Additionally, it does not clog pores, is antibacterial and extremely efficient. Currently on the market you can find alum in the form of a bar or stick. If you shave a lot, this is a real must-have in your bathroom.
After-shave water/balm
It's not uncommon for skin to feel irritated and stretched right after shaving, with pores opening up (from pulling on hairs). So you need to start the process of its regeneration. The basic and most commonly used in this area of cosmetics is aftershave water, which has an action:
disinfecting,
refreshing,
antibacterial,
soothing irritation.
It should be borne in mind, however, that in this type of product there is a very high concentration of alcohol, so in the case of dry, very sensitive skin it is better to reach for the aftershave balm. This is a gentle product that supports the process of epidermal regeneration, and in addition:
accelerates healing,
soothes and calms,
prevents irritation,
firms and firms the skin
Moisturizing cream
The next step in facial care is to apply a moisturizing cream. If you use a lotion that contains moisturizers, you can skip this step. If you're using an aftershave, be sure to include it.
Adequately hydrating your skin after the alcohol treatment will not only soothe it, but also affect the rate of regeneration, reduce the pain of irritation, and improve its appearance – it will be softer and more elastic
Opt for cosmetics, which in its composition contain aloe, collagen, elastin, hyaluronic acid, glycerin.
Talc
Although talcum powder remains a rather unpopular cosmetic, it is good to have it in your cosmetic bag. Why? Because it absorbs excess moisture, prevents the growth of bacteria and mattifies the skin. Its application is trivial and it does not require rinsing. It is a preparation that is definitely worth giving a chance
Proper aftershave facial care doesn't take much time, so use it every day to always enjoy healthy, touchable skin.
Main Photo: Direct Media/StockSnap.io
Personal Development for Mens Merchandise and Apparel
Personal development is one of the most important things you can do for yourself, and Mens Merchandise and Apparel is an important part of that.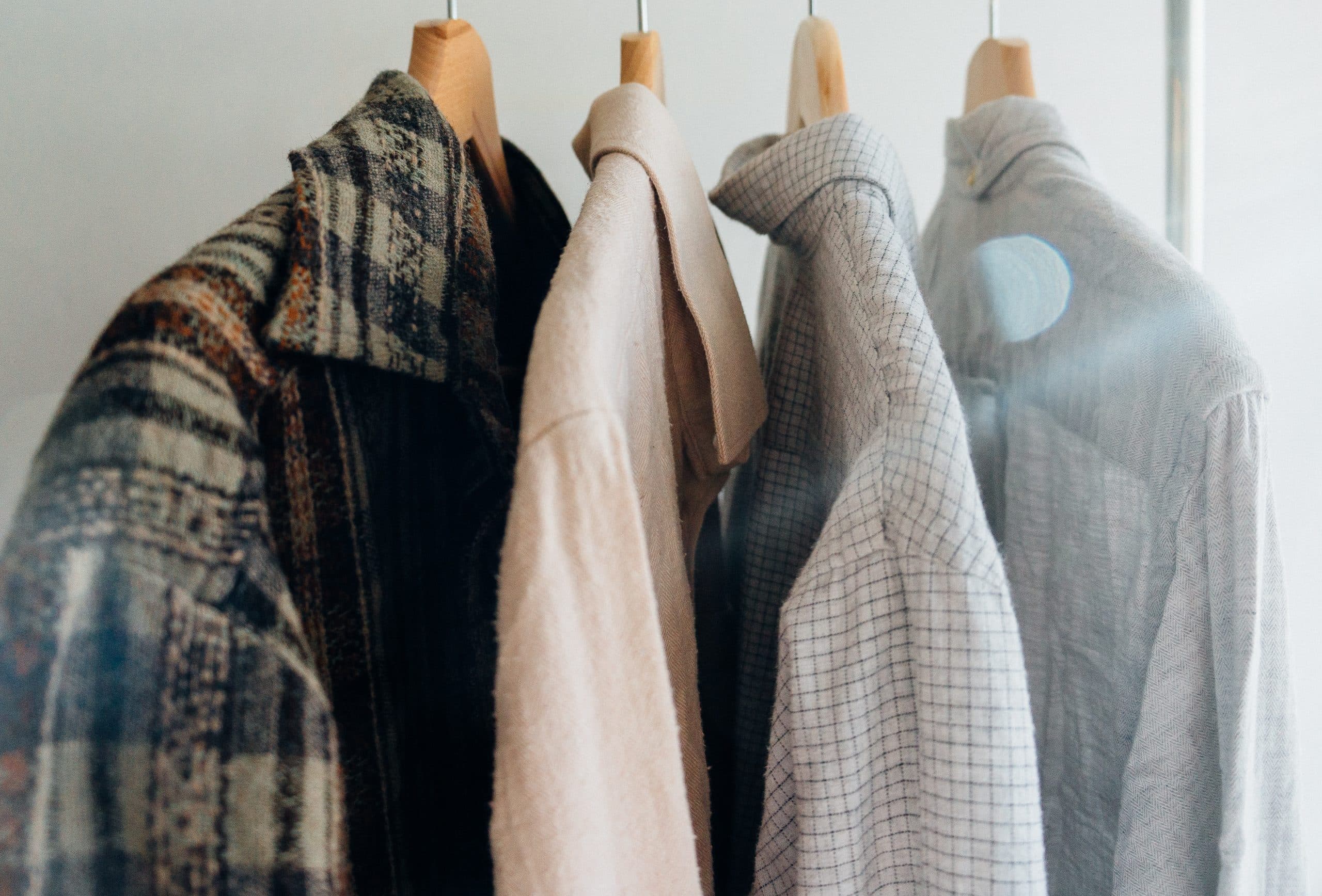 Personal development is one of the most important things you can do for yourself, and Mens Merchandise and Apparel is an important part of that. Wearing clothes and items that express your values and aesthetic preferences is essential in building self-esteem and confidence. In today's fast-paced and ever-changing society, the clothing you wear is an integral part of your identity and development.
(more…)
Vaping Accessories Every Vaper Needs
From tanks and coils to replacement parts and batteries, you'll find all the information you need to get the best vaping experience.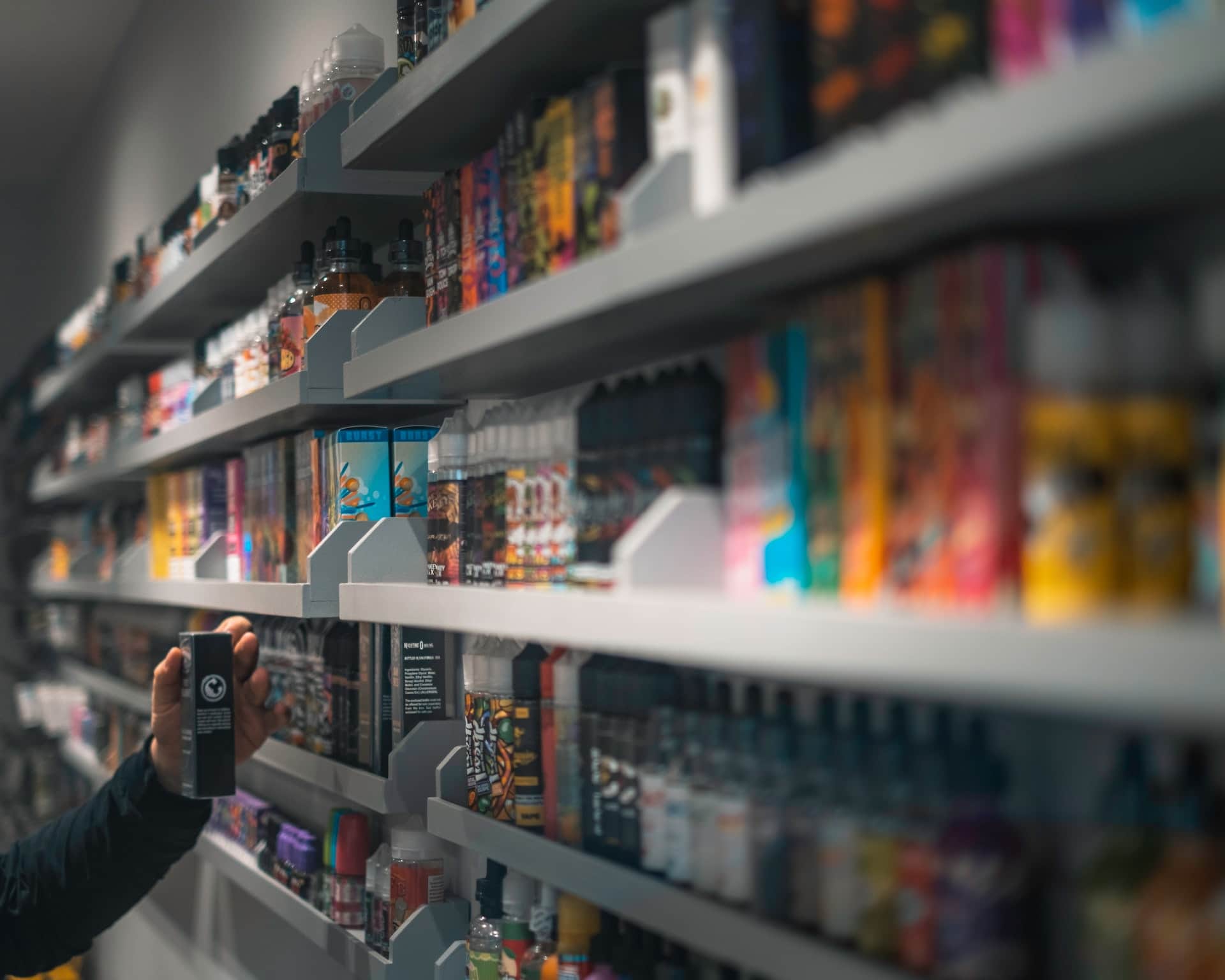 Vaping can be an enjoyable hobby, and it's important to have the right accessories to make sure you're getting the most out of your vaporizers. From tanks and coils to replacement parts and batteries, you'll find all the information you need to get the best vaping experience.
A good quality vape
When it comes to vaping, the most important accessory you'll need is a good quality vape. A good quality vape will provide you with consistent performance and dependable results. Whether you are using an advanced device or a simple starter kit, your vape should have a few key features.
Look for a device that has adjustable wattage, voltage, and temperature control. This way, you can customize your vaping experience to suit your preferences. Most modern vapes also feature an LED display so that you can easily monitor your settings. Make sure that your vape has a long battery life and is compatible with the types of coils and e-juices you plan on using. With the right device, vaping can be an enjoyable and convenient activity.
Replacement coils
When it comes to vaping, one of the most important accessories you'll need is a set of replacement coils. Coils are an essential part of the vaping process because they heat up the e-liquid and turn it into vapor. Replacing your coils regularly is important in order to maintain a high-quality vaping experience and get the most out of your device.
There are many different types of coils available, and it's important to choose the right one for your device. Most tanks come with instructions on how to find the right type of coil for your tank. Generally speaking, you'll want to use coils with a lower resistance if you're looking for big clouds and intense flavor. Higher resistance coils are better for a more muted flavor and less vapor production. The most important thing to remember is that you should replace your coils regularly. Not only will this give you the best possible vaping experience, but it will also help you keep your device running smoothly. Make sure to check your coils regularly for signs of wear and tear, as well as any build-up of residue from the e-liquid.
A vape battery charger
Having a good quality vape battery charger is an essential accessory for any vape. When your battery runs low, it's important to be able to recharge it so you can keep vaping. There are different types of chargers available that can suit the type of batteries you have in your device. Some chargers come with USB ports so you can plug them into your computer or wall outlets. Others are more specialized and are designed for specific types of batteries.
When buying a vape battery charger, it's important to check the specs to make sure it's compatible with your battery. Most chargers will come with an indicator light that lets you know when your battery is fully charged. You should also make sure the charger has safety features such as short-circuit protection and overcharging protection.
Main photo: E-Liquids UK/unsplash.com
Sponsored text
What to Wear With a Men's Hoodie: The Complete Guide
We'll explore stylish ways to style a hoodie for any occasion, from everyday looks to dressier styles. So, read on to discover all the possibilities that a men's hoodie has to offer!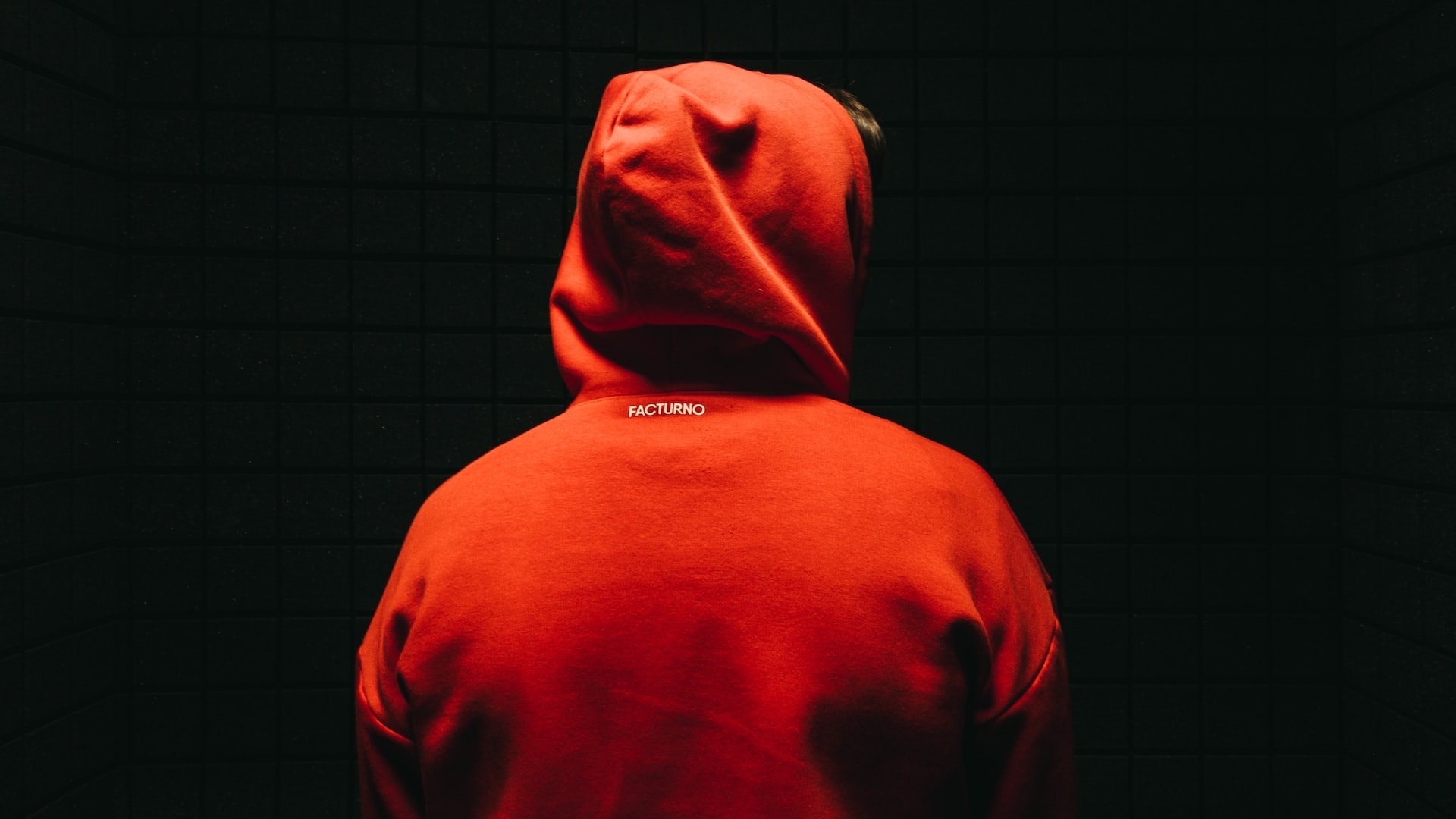 Shopping for men's clothing online can be daunting, especially when it comes to finding the perfect pieces to pair with a men's hoodie. It is important to know what to wear with a men's hoodie. We'll explore stylish ways to style a hoodie for any occasion, from everyday looks to dressier styles. So, read on to discover all the possibilities that a men's hoodie has to offer!
How to style a men's hoodie
A men's hoodie is a great wardrobe staple that can be dressed up or down depending on the occasion. With the right styling, you can make it look chic and stylish or relaxed and comfortable. Here are some tips on how to style a men's hoodie for various occasions:
1. For a casual look, try wearing your hoodie with a pair of jeans and sneakers. Add a baseball cap or beanie for an extra touch of casual cool.
2. For a more dressed-up look, layer your hoodie over a button-down shirt and pair it with chinos or tailored trousers and smart shoes.
3. If you want to stand out from the crowd, try a bright-colored hoodie with a neutral-colored bottom and some statement shoes.
4. For a classic look, combine a plain, dark hoodie with a white t-shirt, blue jeans, and white sneakers.
No matter what look you're going for, men's hoodies are versatile enough to be styled in any way you choose. With these tips, you'll have no problem creating the perfect outfit for any occasion!
How to take care of men's hoodie
Taking care of your men's hoodie is essential to keeping it looking its best. Here are some tips for making sure your hoodie stays looking like new for years to come.
1. Read the Care Label: Always check the care label before washing your hoodie. The label will give you important information on how to properly clean and care for your garment. If you don't have the original label, look for similar items with similar materials and fabrics.
2. Use Cold Water: It's important to use cold water when washing your hoodie. Plus, cold water helps preserve the life of the fabric, so your hoodie will last longer.
3. Wash With Like Colors: To avoid discoloration, make sure to wash your hoodie with other like colors. This will help prevent the colors from running and bleeding onto each other.
4. Don't Tumble Dry: After washing your hoodie, hang it up to dry rather than using a dryer.
Conclusion
A men's hoodie is a versatile piece of clothing that can be worn with just about any outfit. Whether you're looking for something casual or more formal, there is a way to style a men's hoodie that works for you. Remember to choose a quality hoodie and take proper care of it for the best results. With the right style, your hoodie will be an excellent addition to your wardrobe for years to come.
Main photo: Eugene Chystiakov/unsplash.com
Sponsored text