Is sexuality an important part of a relationship?
Find out if a successful sex life can affect the quality and longevity of a relationship.
You need about 4 min. to read this post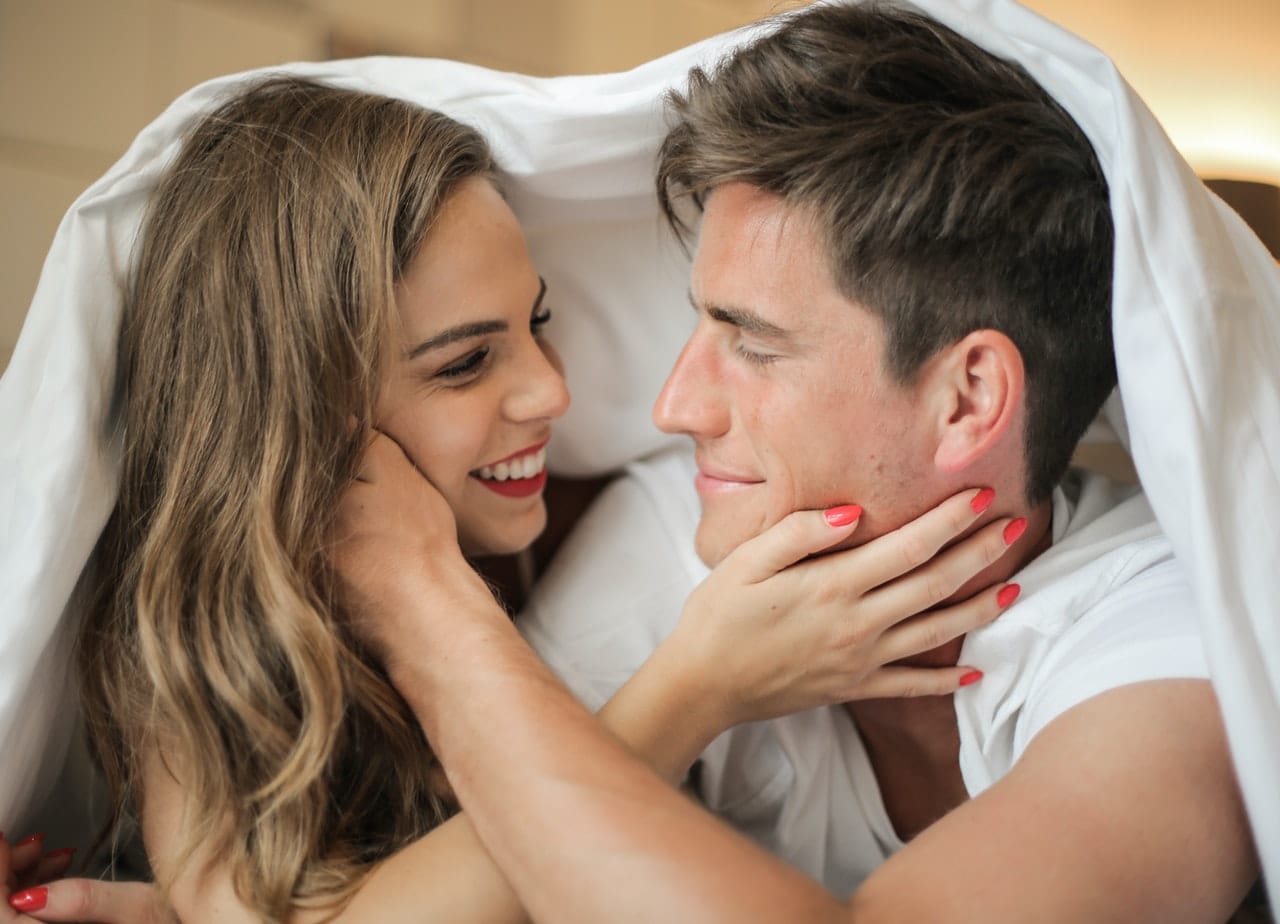 There is no one-size-fits-all recipe for a successful relationship. For many people, in addition to emotional closeness, a satisfying intimate life is equally important.
How can sexuality affect a relationship?
There is really no clear-cut answer to this question, because every relationship is based on different foundations and partners have different expectations of it. While for some couples sex is one of the most important pillars of their relationship, for others it is not so important. A successful sex life can translate positively into other areas of the relationship, bringing satisfaction and fulfillment, and increasing the sense of closeness between partners.
However many experts believe that a relationship based only on sex, which is not accompanied by a deeper relationship has no chance to survive, and its basis should be primarily a deep emotional and psychological bond. Sexuality is undoubtedly of great importance at the beginning of the relationship, while at later stages of the relationship the erotic bond between partners often weakens.
Sexual problems in a relationship
Many couples have to deal with problems regarding their intimate life at some point, and these can arise at different stages of a relationship for a number of reasons. Sometimes they are only temporary, but if they last for a long time it is worth looking for the source of these crises. Very often lack of sexual satisfaction in partners is a result of relationship boredom. After some time passion and mutual fascination give way to the mundane of everyday life. Numerous duties, and thus less time for the partner, excessive stress and prolonged fatigue cause that we begin to distance ourselves from our half. As a result, growing frustration and constant dissatisfaction make partners feel less desire for sex and physical closeness.
Sometimes failures in the intimate sphere are related to various sexual disorders. In case of men these are for example problems with erection. In such a situation, the use of pharmacological agents may be helpful. Potency drugs such as viagra or kamagra, thanks to the active ingredient sildenafil contained in them, allow the right amount of blood to flow into the corpora cavernosa in the penis. This way they restore the ability to achieve an erection and prolong it. Problems in bed may also result from difficulties in achieving orgasm and lowered libido due to, for example, various hormonal disorders.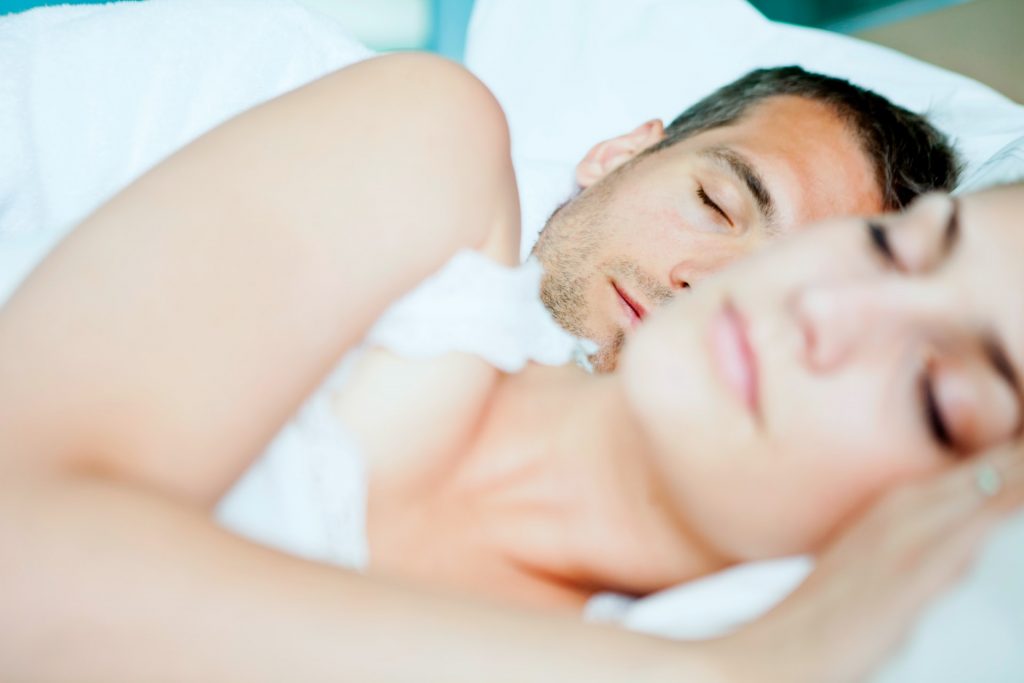 How to rekindle the atmosphere in your relationship?
It happens that in relationships, especially those with a long history, as time goes by partners start to drift apart and sex life no longer brings them as much satisfaction as it did at the beginning of the relationship. In such cases it is worthwhile to ask ourselves what this situation may result from and together try to find the best solution. Of course there is no single recipe that would work for all couples. What is important, however, is proper communication between partners and talking openly about your feelings and needs. Sometimes you may want to go back to the beginning of your relationship and think about what had a positive impact on your intimate life back then. This can be a good start to repairing your relationship and rekindle fading feelings. It might also be a good idea to go on a trip together or have a romantic dinner together.
In case you see that you are not able to cope with all the problems on your own, it is worth considering couple's therapy with a sexologist. Many people may at first be reluctant to make such a visit, but thanks to it you will be able to look from a completely different perspective on your relationship and see what really is the source of all the misunderstandings. Based on conversations and interviews, the specialist will choose the best therapeutic methods. However, such therapy will only be effective if each partner shows equal commitment.
Photo: Andrea Piacquadio/Pexels
English Bulldog Puppies: Finding the Right Fit
English bulldog puppies are an adorable addition to any home, but it's important to find the right fit so that everyone in your household is happy with your new puppy. To find the perfect puppy, first determine if you're looking for a pet or if you're looking to show your new dog since different requirements apply in each case.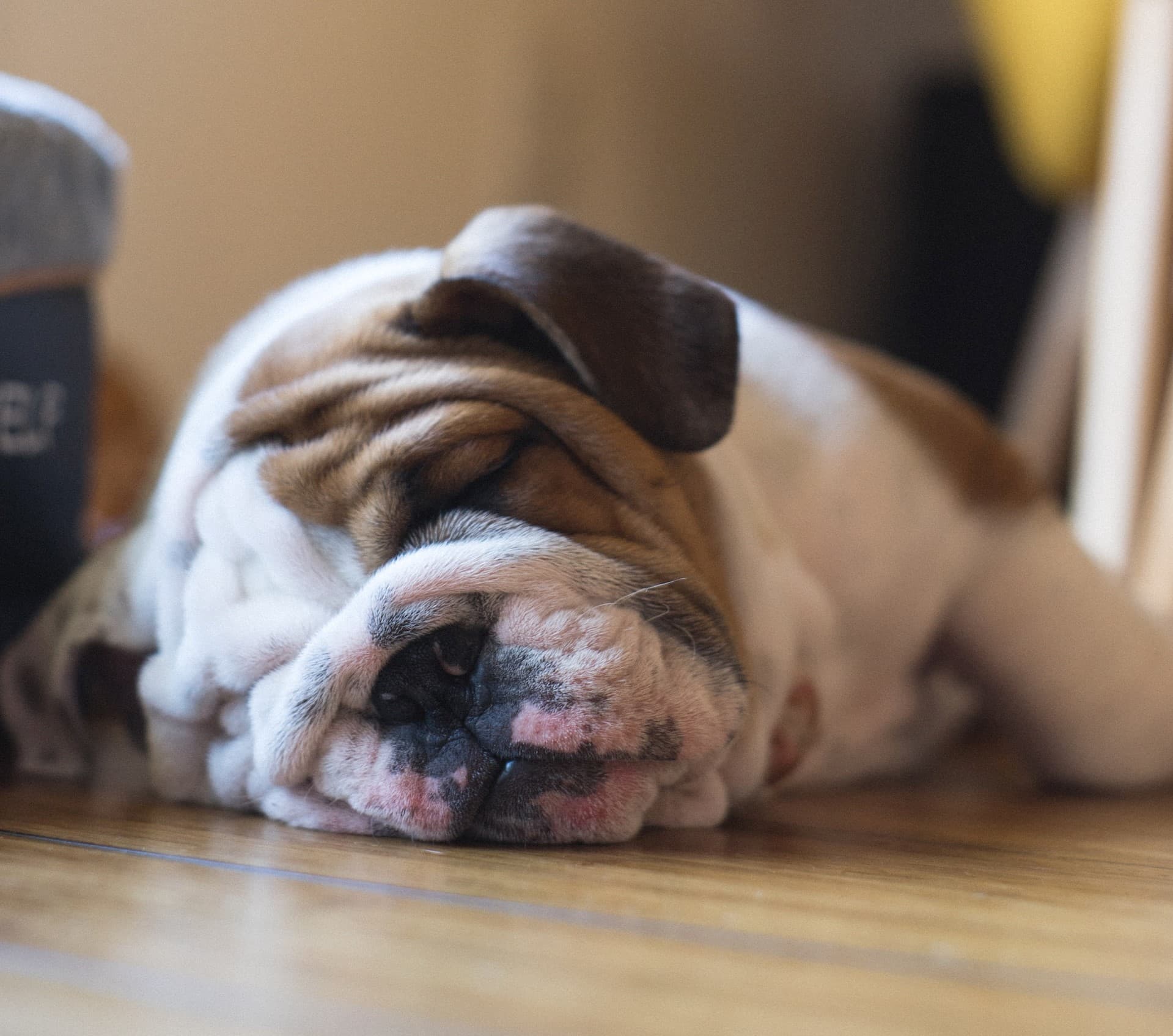 English bulldog puppies are an adorable addition to any home, but it's important to find the right fit so that everyone in your household is happy with your new puppy. To find the perfect puppy, first determine if you're looking for a pet or if you're looking to show your new dog since different requirements apply in each case. Once you know what you want out of your new dog, it will be much easier to make the match and adopt an English bulldog that you'll all love.
Qualities of English Bulldog Puppies
When you're looking for English bulldog puppies for sale, it's important to find a reputable breeder. You want to make sure that the puppies have been well-cared for and that they're from a good bloodline. Here are 10 qualities to look for when you're searching for your new family member:
A Clear Coat of Fur
Bulldogs don't shed like other breeds, but their coats should be brushed on a regular basis to keep them clean and shiny.
Slanted Eyes
A common misconception is that all Bulldogs have bulging eyes because of their name, but only dogs with slanted eyes are actually considered true Bulldogs.
Vibrant Colors
Unlike other breeds who may come in solid colours or a variety of shades or patterns, Bulldogs typically come in one colour–white with brown spots. The brown patches can range from just a few to all over the body depending on which lineage the dog comes from.
A Wrinkled Face
Bulldogs were originally bred as hunting companions, so they often have wrinkles on their faces that help protect them while rooting through hedges and bushes. If you plan to spend time outdoors with your pet, this characteristic will come in handy!
Strong Jaw Muscles
The wrinkles on a Bulldog's face also serve another purpose–giving the breed its signature square jaw line. Bulldogs are known for having powerful jaws, so if you need a guard dog this is probably not the best choice!
Where to Get Your New Family Member?
When it comes to finding a breeder, there are a few things you'll want to keep in mind. You'll want to make sure that the breeder is reputable and has a good track record. You'll also want to ask about health clearances and guarantees. And, of course, you'll want to meet the puppies and their parents to get a feel for their personality and temperament.
Here are a few tips on finding an English Bulldog Breeder that's right for you:
You should always do your research before contacting any English Bulldog breeders. Check out their website, social media pages, and reviews online. Ask friends who own bulldogs or other dog breeds if they know any reputable breeders in your area too!
Ask questions! If a breeder won't answer all your questions or seems uncomfortable talking with you, then this may not be the best fit for you either.
Make sure the breeder does health checks for genetic disorders such as hip dysplasia, cataracts, and heart defects.
When you're looking for an English bulldog for sale, it's important to find a reputable breeder who can provide you with a healthy puppy. With so many breeders to choose from, it can be difficult to know where to start. A good place to begin your search is by asking friends or family members if they know of any reputable breeders in your area. Once you've found a few potential breeders, take the time to visit their facilities and meet the puppies in person. This will help you get a feel for the breeder and their puppies, and you'll be able to make an informed decision about which one is right for you. Check out this website to have a new member added to your family soon!
main photo: unsplash.com/Isaac Davis
7 behaviors to avoid while in a relationship
Many men make some fundamental mistakes in their relationships with women. Check if you are committing them in your relationships with your partner!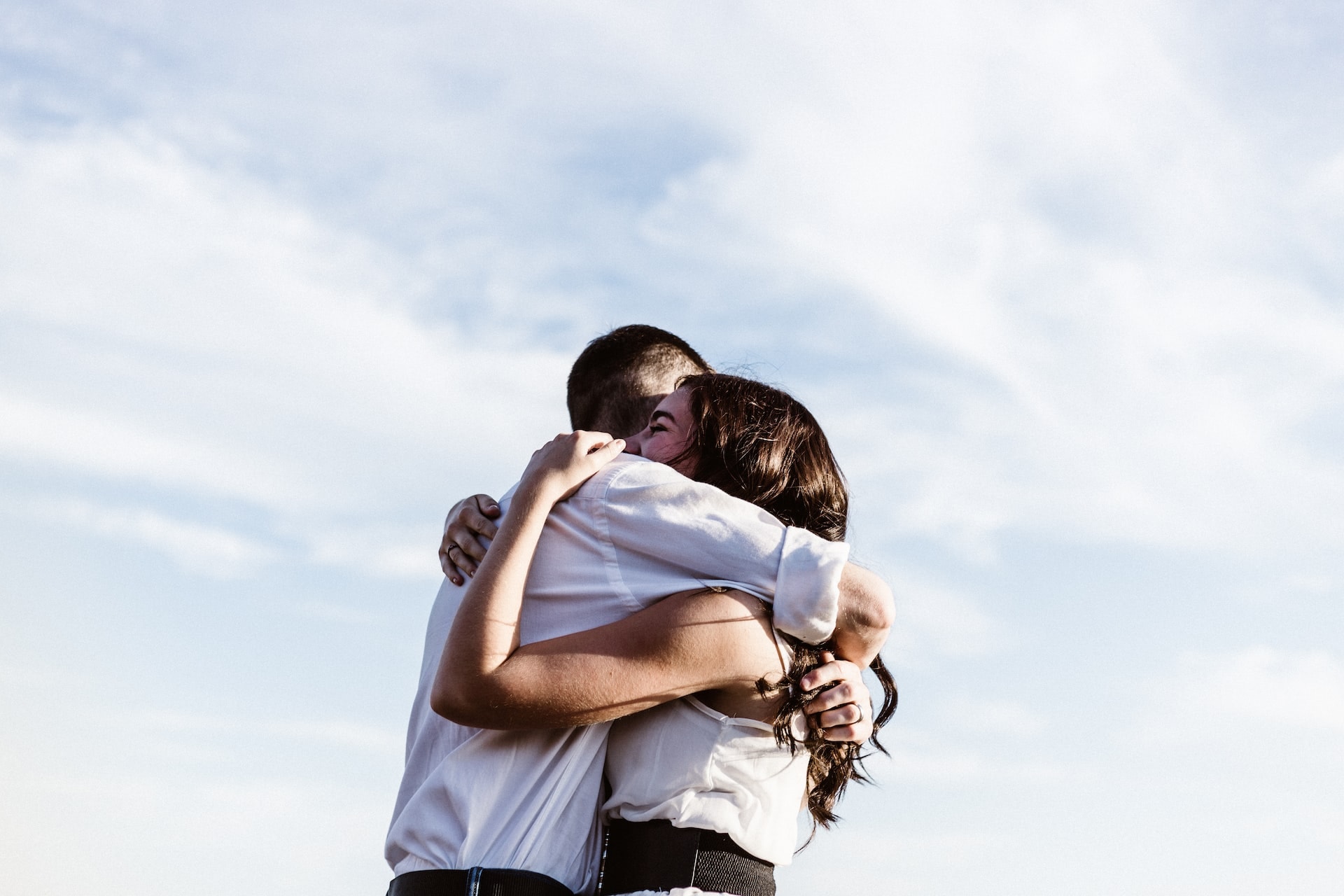 In relationships with women, men very often make similar mistakes. Although the following list is not exhaustive, it will certainly help you understand what to avoid in a relationship with a short and long relationship.
Don't ban anything
It doesn't matter how long you've been in a relationship – a woman is not your property and you don't have the right to forbid her from doing anything, such as hanging out with her girlfriends, wearing hollowed-out clothes, painting her lips heavily or talking to other men. This violates a woman's personal boundaries. If one partner doesn't like something, discuss it in a frank conversation and come to an agreement that satisfies both parties, rather than starting a brawl for any reason.
Don't impose yourself
Yes, a woman likes it when a man takes the initiative, but if this initiative turns into intrusive proposals – she begins to dream of getting free from the intruder as soon as possible. You should call and write your partner, asking how she is doing, but do not stalk her at every turn. Both partners have the right to their own lives.
Don't rush things
We are talking not only about sex, but also about relationships as such. Men like to speed things up, but the vast majority of women don't like urging. Especially on the part of men. And yes, as sad as it sounds, most men only pursue one thing. Meanwhile, no self-respecting woman will jump into bed with a guy on the very first date.
Don't treat a woman instrumentally
Men must not forget that they do not have the right to demand any activities from a woman, such as sitting with a child, cooking dinner or cleaning the apartment. There is still such a stereotype in society that a woman should be the caretaker of the household hearth. According to this notion, she is the one who keeps the house clean and tidy, while the man goes to work, earns money and occasionally fixes something in the apartment. Meanwhile, the world is moving forward and everyone regardless of gender can take care of what they want.
Don't complain
This point does not apply only to men. No one a priori likes malcontents and complainers. Many women are even afraid of men who constantly talk about their problems and do nothing about them. Nota bene, there is a rather fine line between complaining and sharing one's problems. A person who constantly complains and doesn't want to do anything, slipping through life, is a mere malcontent. A man who shares his experiences simply needs support.
Don't underestimate a woman's efforts
It's not just about those moments when a woman takes care of her man. Often men do not appreciate, for example, a delicious dinner that a woman has prepared especially for them. Such behavior should be valued. It is also worth enjoying the successes of a partner, praising and surrounding her with admiration, for the reason that this is a kind of support, and this is what every man needs.
Don't look at other women
It would seem obvious, and yet many men cast their nets on several women, hoping that maybe one will "catch on." Such a course of action is doomed to failure, because the man gets himself a bad reputation. Besides, the truth always comes out. It's no good being an alpha male and thinking that the more women you've gotten, the better. It just doesn't work that way.
main photo: unsplash.com/Priscilla Du Preez
Is boredom creeping into your relationship? See what you can do about it
Boredom in a relationship is not yet a reason to break up. Rather, it's a stimulus to look for ideas for your life. We advise what to do when routine creeps into a relationship!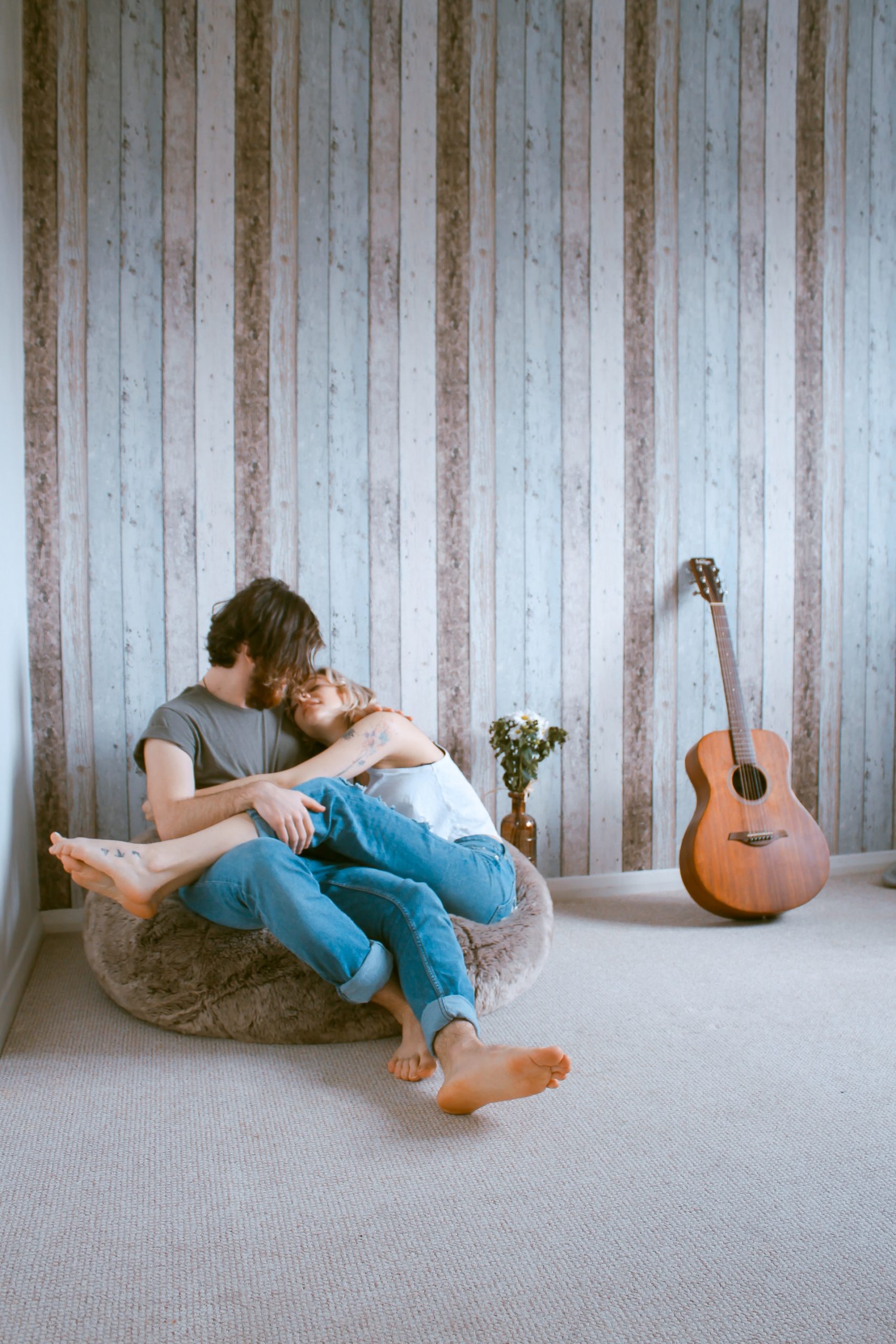 There always comes a time in a relationship when the euphoria of love gives way to monotony. See what you can do about it and revive your relationship!
Look inside yourself
When you start feeling bored in your relationship, you should determine whether you have lost interest in the relationship itself or in your partner. This is important because in the latter case, solving the problem requires more radical changes. If, on the other hand, you are bored with the relationship, it is worth paying attention to yourself. Perhaps it is related to your general dissatisfaction with life, which casts a shadow on your relationship. If so, it's high time to identify your own needs. People sometimes fail to find a solution simply because they are looking in the wrong place.
Find a common goal
It's just important that this goal is actually shared. Not only in the sense of both partners being interested in it, but also in the sense of the means used to achieve it. A common goal will unite you and bring additional meaning to your lives.
Change the environment
In this case, many psychologists recommend going to some resort from time to time. This will help to break out of the daily routine and restore the romantic mood of years ago. You will return home not only with a lighter wallet, but also with new strength and sensations.
Go back to the beginning
Recall what you had in common at the beginning of your relationship or under what circumstances you made your acquaintance. If your first date took place in a restaurant, why not invite your partner there once again? And if you used to play tennis, but then under the influence of obligations you abandoned the common passion, it's high time to take rackets out of cases and go to the court. Return to previous activities to restore the excitement that accompanied you at the beginning of your relationship.
Do something new
Everyday activities and responsibilities make boredom creep into a relationship. Therefore, sweeten the routine with new activities together. Cook something original for dinner together, read a book aloud together or arrange a trip to the theater or cinema. You can also sign up for some courses, take up sports. Do everything you can to add variety and life to the monotonous reality. Anyway, this applies not only to relationships, but to each person individually.
Start doing something new alone
Living together doesn't mean that you have to spend all your free time with your partner. You should find an activity that will help you express and regulate your own emotions. You should also not forget about your social life outside of the relationship. There are some things that we like to share only with friends.
Get to know your interests
This will help you plan your leisure time better. Knowing what your partner enjoys will allow you to skillfully organize meetings or a vacation trip. If you spend time together, let it be for the benefit of both of you. If it's a trip to a museum, choose one that is interesting for you and her. Find another time to pursue separate interests.
Accept that boredom is normal
Finally, be clear – boredom is an inherent part of life together, and it will come up from time to time in any relationship. You need to remember that boredom is still not an argument for a breakup. Rather, use your own ingenuity to liven up the relationship, and thus your own life.
main photo: unsplash.com/Toa HeftibaHire