Working with the SEO agency. How does it look like and how to choose the right one?
You need about 5 min. to read this post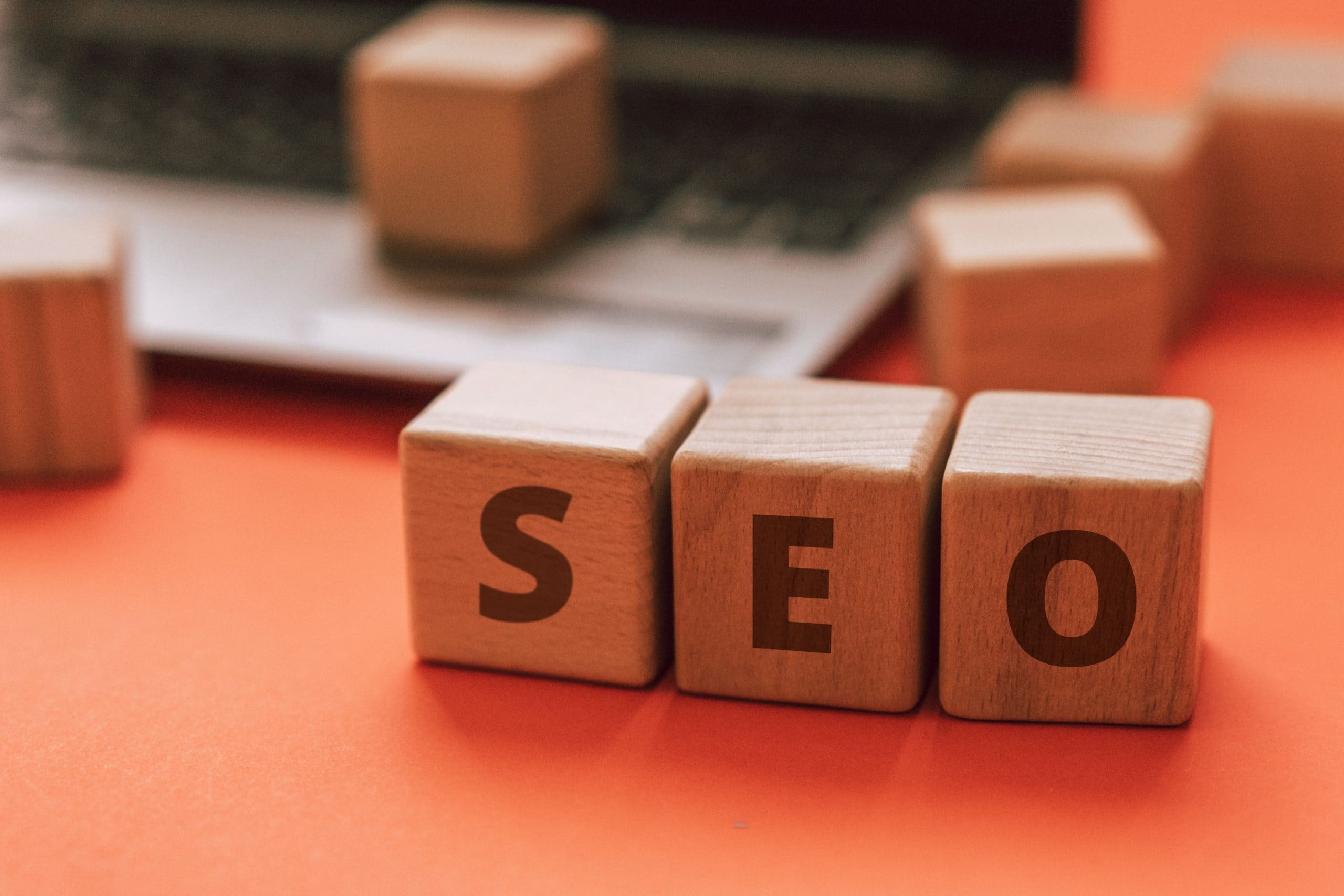 Writing your own content and optimizing it using search engine optimization techniques can be time-consuming, but hiring an agency to do this for you will help you focus on other aspects of your business, such as customer service or marketing. There are many things to consider when hiring an expert, such as the type of agency you're looking to hire and how much work they will do on your behalf. Make sure you know everything you need to know about working with an SEO agency before making any agreements.
What is search engine optimization?
This is the process of improving the visibility and ranking of a website in search engine results pages (SERPs). This can be done through optimizing the website content, structure, and on-page elements like titles, metatags, and anchor text, as well as developing off-page tactics like link building and brand mentions.
SEO vs. SEM
These two terms are often confused or used interchangeably. So it's worth knowing what the difference is, which may turn out to be the key when choosing a professional agency. SEM, or Search Engine Marketing, is a concept that uses SEO resources extensively. It is about focusing on paid search results and online advertising (PPC). These are actions that bring immediate effects, but are often associated with high costs. However, there is no guarantee of long-term success.
What exactly do the SEO agencies do?
An agency, just like SEO Agency iCEA, can help improve your website's ranking in search engine results pages. They will do this by implementing various on-page and off-page optimization techniques, such as link building, content marketing, and keyword research. A professional agency will also be able to provide you with monthly reports tracking your website's progress. The agency will also work to improve your website's click-through rate (CTR) and organic traffic. They'll also offer suggestions on how to make changes or improvements if necessary.
Benefits
A good agency will:
take the time to understand your business goals and create a custom strategy tailored to your needs;
have a team of experts who can handle all aspects of optimization, from IT, programming, to promotion and marketing;
provide you with access to the latest technologies, tools and programs while keeping up-to-date with current trends;
ensure you and your users complete security on the web;
will leave you with more time and less worry.
How to choose the right one for the needs?
There are a lot of factors to consider when choosing an agency. The size of your business, your budget, and your goals should all be taken into account. You also need to make sure that the company you choose is reputable and has a good track record.
Once you've narrowed down your choices, set up a meeting with each one so they can explain their services and what they can do for you in person. Ask them about how much work will be done on-site versus off-site and what type of results they're expecting to achieve. Find out how long it will take before you see any results, as well as how much communication there will be during the process. Additionally, define billing periods and reporting methods.
Transparency and communication are the most important, be guided by it!
How to check if their strategy is working?
As they say: control is the highest form of trust. First, check your website's Google Analytics account to see if there is an increase in organic traffic. Second, take a look at your website's position in Google search results. If you're ranking higher for relevant keywords, that's a good sign that the SEO agency's efforts are paying off. Third, check to see if you're getting more social media engagement and web mentions. A decline in any of these indicators may be a sign that it's time to change up your strategy.
How long does it take to see the effects?
It can take anywhere from a few weeks to a few months to see the effects of a new strategy on your website. This is because it takes time for Google and other search engines to index and rank your website. However, you should start seeing some results within the first few weeks, especially if you're working with a reputable agency.
What do the costs depend on?
The costs of working with an SEO agency depend on the size of your business, your budget, and the services you need. Typically, larger businesses will spend more than smaller businesses. Your budget should also be a factor when deciding how much to spend on an agency. The services you need will also affect the cost. If you only need help with link building, for example, you will likely spend less than if you need help with keyword research, content creation, and link building.
Wrapping up
Working with the best Cork SEO agency can be a great way to improve your website's ranking in search engines. But before you choose an agency, it's important to do your research and make sure they're a good fit for your business. By keeping these things in mind, you can ensure that you'll have a positive experience working with an agency that can help you achieve your business goals.
(fot. pexels.com)
Exploring Kiwanis Marketing: A Powerful Supplement to Training
Kiwanis marketing, derived from the Kiwanis International service organization, focuses on building strong connections within local communities while promoting businesses and their respective values.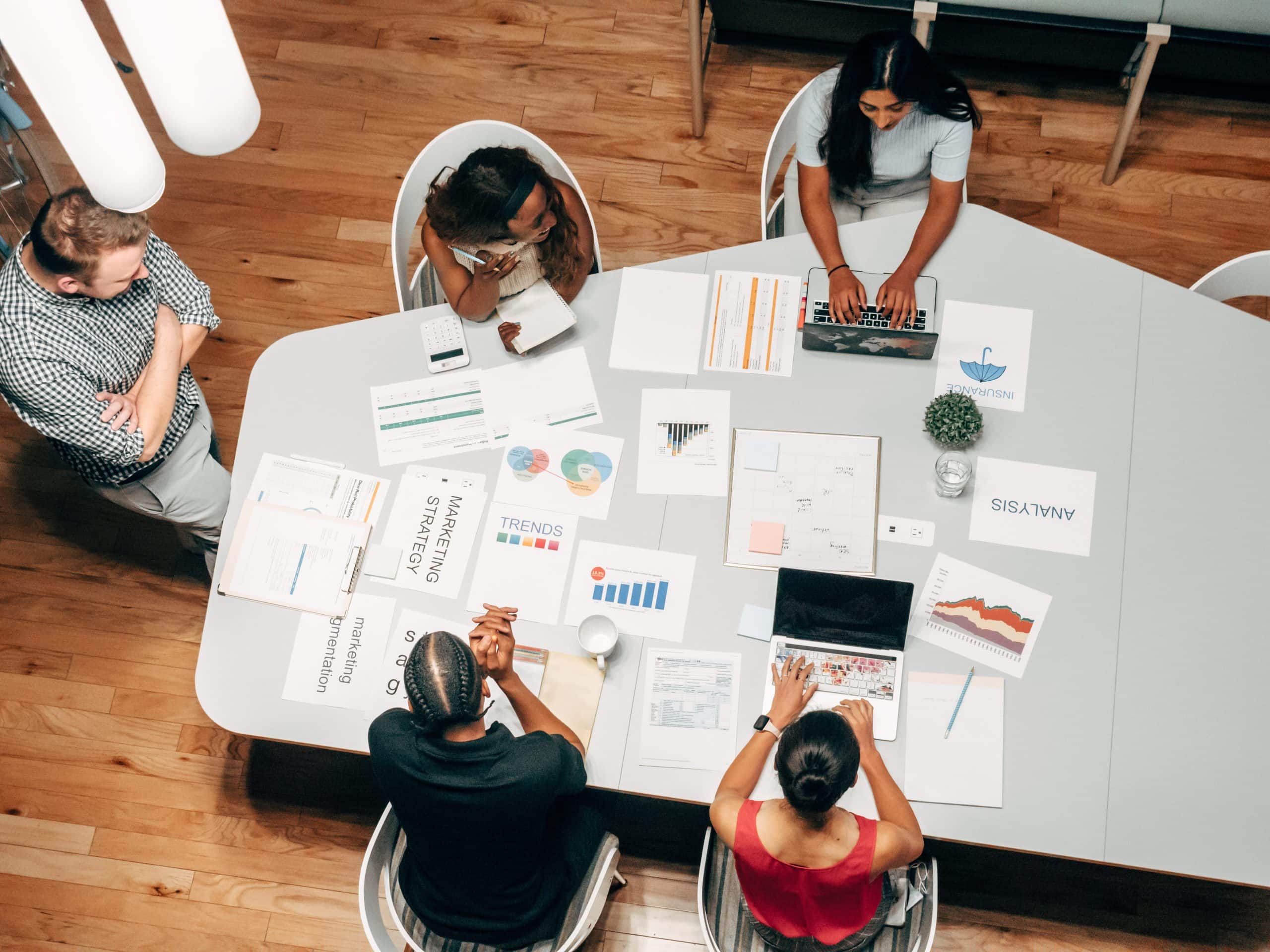 Kiwanis marketing, derived from the Kiwanis International service organization, focuses on building strong connections within local communities while promoting businesses and their respective values. By harnessing the power of community engagement, Kiwanis marketing goes beyond traditional marketing methods to establish meaningful relationships, foster trust, and cultivate a positive brand image.
(more…)
The foundation of SEO: link building strategy
This guide will explain everything you need to know about link building, from the various types of links to the strategies that can help you build more links and ultimately win the search engine war.
Search engine optimization has evolved over the past decade, but one fundamental technique has remained the same: link building. Whether you're an expert in this field or new to digital marketing, it's important to know why links are so crucial to any website's success and how they help your brand rank in search engines like Google and Bing. This guide will explain everything you need to know about link building, from the various types of links to the strategies that can help you build more links and ultimately win the search engine war.
What are links?
Links are a vote of confidence. They show that other websites think your content is valuable and worth linking to. Google uses links as a ranking factor, so the more high-quality links you have pointing to your website, the higher your site will rank in search results. Link building is the process of acquiring backlinks from other websites to your own. This is done in order to improve your website's search engine ranking and visibility.
Types of links
There are many types of links that can be beneficial to your website and your SEO strategy. The first division concerns internal and external links. Internal links are created within your own website, while external links come from other websites. Both types of links are important for a well-rounded strategy.
In turn, external links can be divided into: dofollow, nofollow, sponsored and UGC. Dofollow links are the most valuable because they pass along link juice, which helps improve a website's ranking. Nofollow links do not pass along link juice, but they can still be valuable because they can help improve click-through rates. Sponsored links refer to advertisements placed on another site in order to drive traffic back to your site. UGC, or user generated content, refers to any type of content created by someone outside of an organization.
How many links do you need?
Every link building company will say that the quality is much more important than quantity. Well, Google has an answer for that too. According to their guidelines, the number of backlinks required for a site's ranking will vary depending on the topic and quality of the site it points back to. Some sites can get by with just one or two external links from high-quality sites, while others may require several dozen.
Getting backlinks
Visibility and credibility – these are your goals. The process of acquiring links is long, and you need to wait at least a few months for its effects. Agencies SEO in New Zealand can help you with this, it will take care of high-quality backlinks and you will focus on your content.
To get valuable backlinks, start by creating great content that other people will want to link to. Then, reach out to other websites and bloggers in your industry and let them know about your content. Finally, make sure your website is easy to link to by optimizing your permalinks and using HTML anchor tags. Also make sure the links on your site are nofollow if you don't want others to be able to pass link juice from their sites to yours. There are many ways to build links, but some of the most effective include guest posting, social media, forums and discussion boards, and press releases.
Do you have enough links?
Let's take a closer look at what counts as a good number and why it matters. A good number is typically considered to be one backlink per month on average for each page that ranks well on Google. For example, if your site has ten pages that rank well in Google, you should have ten unique backlinks coming into your site each month. However, there's no exact number when it comes to link building. There are several factors that play into how many links you need to rank well in Google:
thematic matching,
Domain Authority (the age of the domain, the number and quality of links are assessed),
naturalness (the link should connect smoothly with the text and not interfere with its reception),
location (the more visible the link, the higher its quality),
content length,
link attributes and tags.
In conclusion
Link building is an essential part of any solid optimization and positioning strategy. By increasing the number and quality of links pointing to your site, you can improve your search engine rankings and drive more traffic to your site. When considering link building as a key component of your online marketing strategy, always remember that quality trumps quantity. To keep from diluting the value of your link-building efforts, make sure to diversify the type of sites linking back to yours so that no one site can dominate your efforts in either volume or relevance.
Main photo: Zan/unsplash.com
Best Business SEO: How to Optimize Your Site for Greater Visibility
When it comes to optimizing your site and making sure it's well-positioned on search engines, you have plenty of options at your disposal.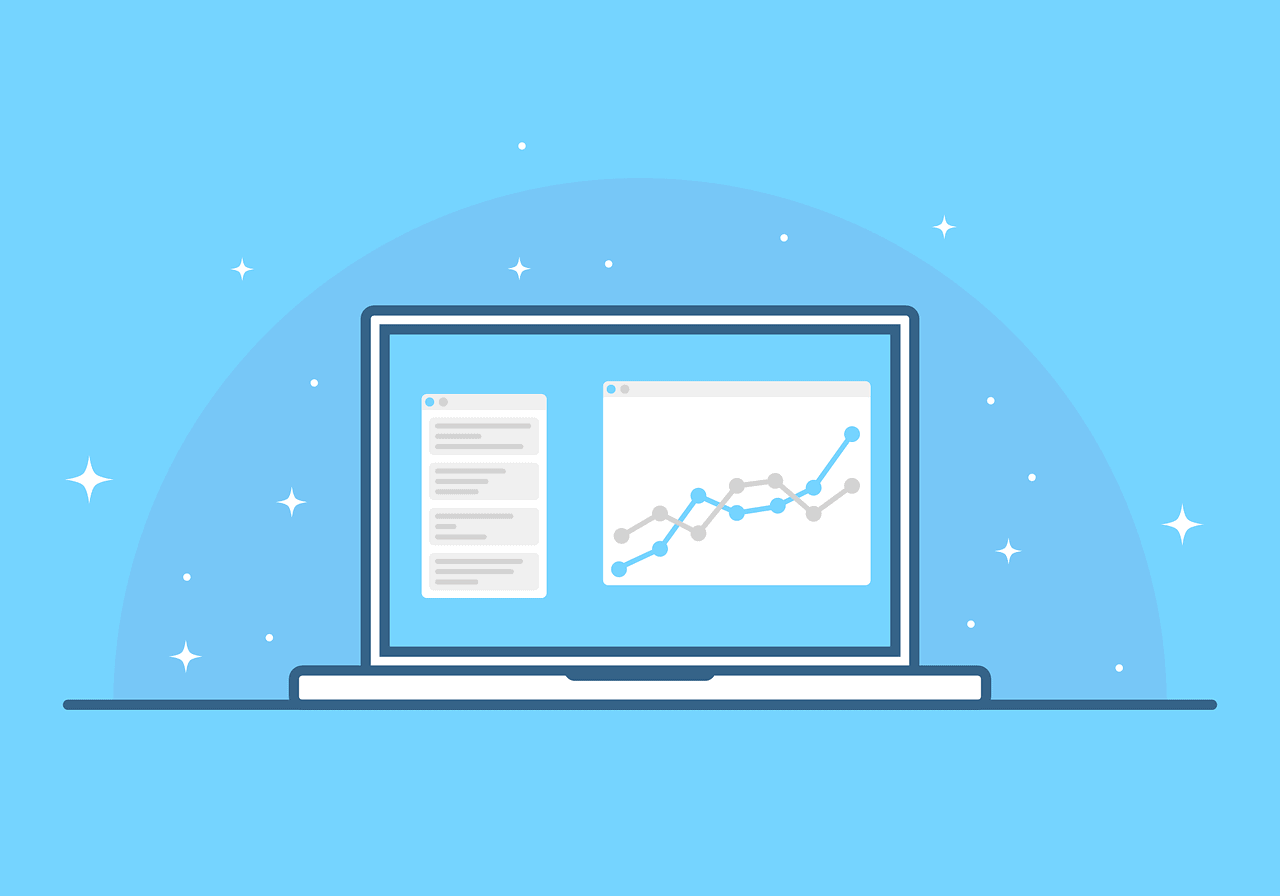 When it comes to optimizing your site and making sure it's well-positioned on search engines, you have plenty of options at your disposal. While some will work better than others, there are certain steps you can take that are universal – and none of them are rocket science. Here's what you need to know about creating the best business SEO plan possible in order to give your site the boost it needs to thrive in today's competitive online marketplace.
Don't Overlook the Basics
Just because you're starting a business doesn't mean you can overlook the basics of SEO. Make sure your site is well-structured and easy to navigate, use relevant keywords throughout your content, and create compelling titles and meta descriptions. These simple steps will help search engines find and index your site and make it more likely that users will click through to your content.
Make It Easy For Google
Google's algorithm is constantly changing, making it challenging for business owners who want their site to rank higher in search results. However, there are some things you can do to make it easier for Google to find and index your site. One way to optimize your site for Google is by creating a robots.txt file that instructs crawlers what pages of the website should not be indexed. Suppose a page of your website doesn't serve any purpose or contains outdated information. In that case, it may not be necessary for visitors to see that page when they're searching on Google – especially if this page isn't relevant to the web site's main topic!
Know What People Are Looking For
People use the internet to find information. That's why your website must be optimized for search engines—so people can find you. When you know what people are looking for, you can create content that meets their needs and ranks high in search results. With SEO for enterprise, you can reach more of your target audience and increase sales.
Keep it Fresh and Informative
SEO aims to help your website rank higher in search engine results pages (SERPs), making it more visible to potential customers. But SEO isn't just about improving your visibility in SERPs. It's also about making your site more informative and user-friendly so that people are more likely to stick around and convert into customers or clients when they find it.
Look Out for Changes in Search Engine Rules
One of the most important things you can do to ensure your website is visible in search engine results is to stay up-to-date on changes in search engine rules. With Google and other major search engines constantly changing their algorithms, it's more important than ever to keep your finger on the pulse of the latest SEO news. Be proactive about staying informed by regularly checking with your favourite search engine blog or following them on social media.
Don't Forget To Link Internally
The best way to improve your website's SEO is to link internally. By linking to other pages on your site, you're not only helping search engines find and index your content, but you're also helping to improve your site's overall link equity and PageRank. So don't forget to add links to your new blog post from other relevant pages on your site. And if you're feeling really ambitious, try adding internal links to older posts as well.
Photo:janjf93/pixabay.com