LPG car – is it worth it?
Does a gas car have more advantages or disadvantages? Here are the arguments of supporters and opponents of such machines.
You need about 4 min. to read this post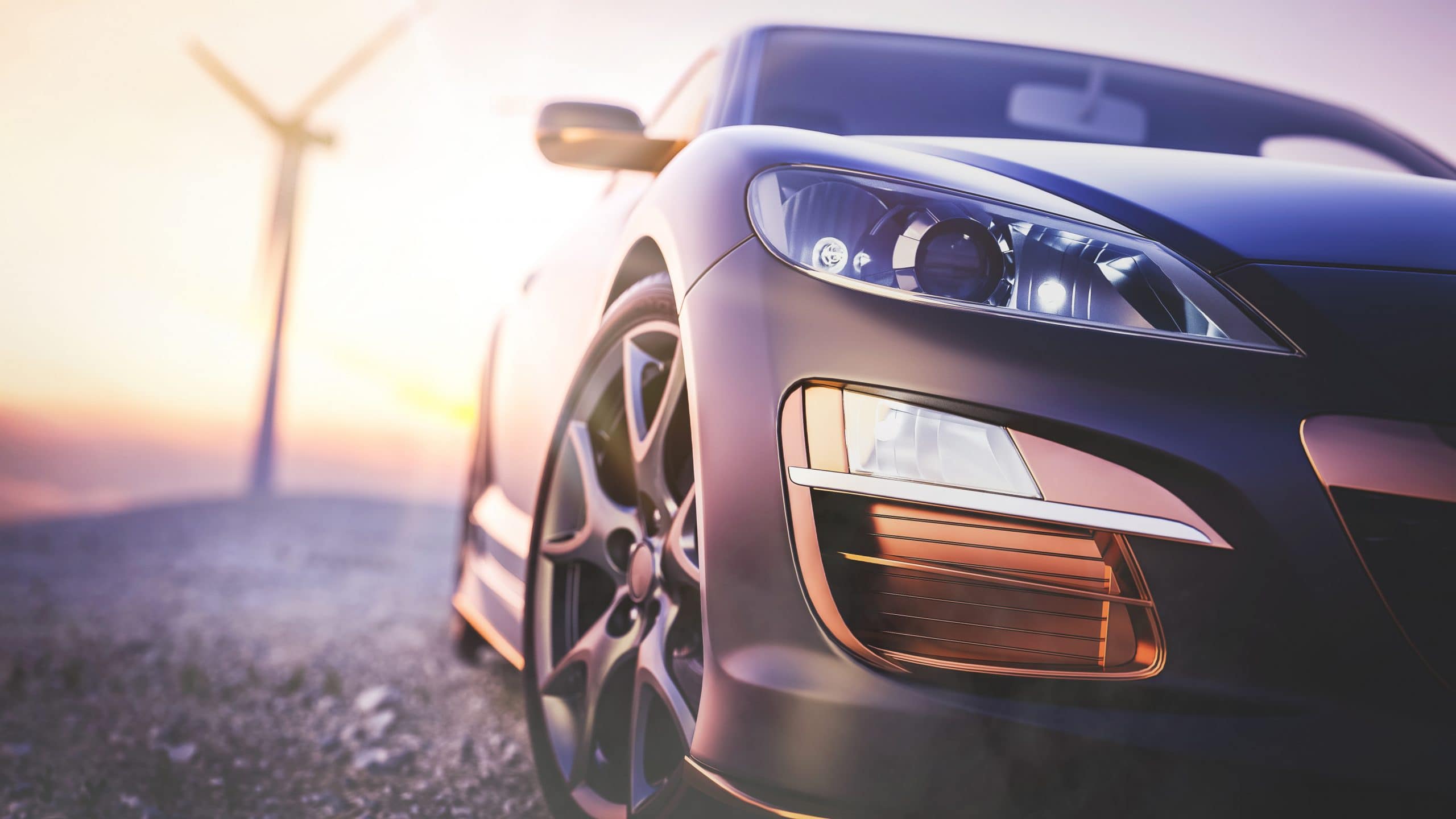 Using a car on gas can be associated with saving money, but it is only a partial truth. Before installing the system we should consider the question of operating costs, possible repairs or insurance. Even the place, which by installation we will have less, counts. Is it worth having a gas car?
Benefits of LPG installation
Liquified Petroleum Gas(LPG) is still a popular type of fuel used for driving on Polish roads. In our country autogas is often chosen by people who own cars with large capacity engines. First of all, this concerns older cars. Among the youngest, only a few percent are powered in this way. What are the advantages of LPG installations?
A car powered by gas means lower fuel costs
Cars with LPG installations smoke more, however autogas itself is a cheaper fuel. In this respect, the exploitation will be cheaper to the cars powered by petrol or even diesel oil
LPG cars – quality of the installation
It is worth noting that the quality of the installation itself is very important. It is good that the individual elements were selected so that they can function for a relatively long time without the need for repair. As a rule, LPG has to be installed in the car itself, but it is worth doing it in the service with a good reputation
LPG does not damage the engine
Opinions about this are greatly exaggerated. However, higher combustion temperature can lead to faster wear of the cylinder head or valves in some engines. The most important thing is to drive on a good quality mixture. By doing so, we reduce the risk of large and frequent breakdowns.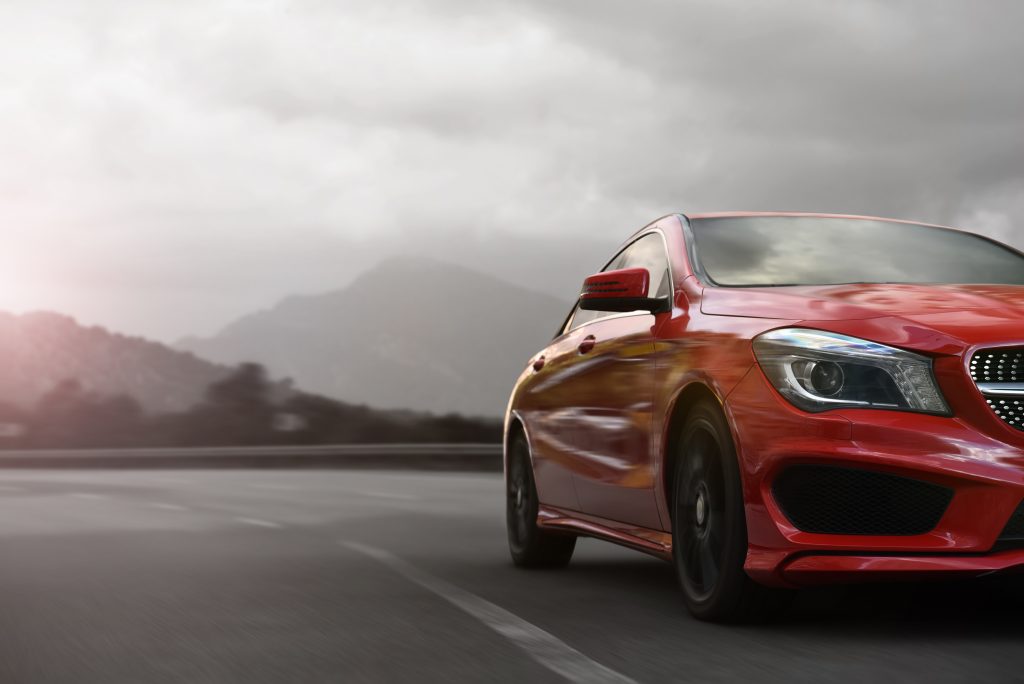 Disadvantages of LPG installation. Will the car wear out faster?
What can discourage us from choosing LPG as fuel in our car?
How to drive the car? Gas is more expensive than before
In the past there was a significant difference between powering a car with LPG and petrol or diesel. Currently, it is impossible to say that autogas leads to such great savings. In addition, you need to add here the cost of the installation itself
Potential breakdowns
Mechanics themselves are unlikely to persuade us to install LPG. Petrol units are preferred here. A lot depends on both the engine and the gas system itself, but the repertoire of failures to which we are exposed is quite extensive. Interestingly, usually older installations are more trusted than those installed in new cars. Certainly, we will be waiting for more frequent replacement of plugs or ignition cables. Other elements that can wear out quickly are the gas filter or the petrol pump
LPG cannot be installed everywhere
First of all, in modern cars the installation of LPG system is becoming more and more complicated. The problem is among others the direct injection of fuel. Avoiding the difficulties requires quite expensive modifications. Especially in the case of some cars from Asia it is difficult or even impossible for the engine to work with LPG. If such attempts are made, major valve and head problems quickly arise
No entry to underground parking lots
It is also important to remember that choosing a car for autogas will force us to certain restrictions. An example may be the ban on entering underground parking lots. This restriction is dictated by the possibility of a fire hazard.
LPG doesn't always work
Although autogas is a cheap source of power for cars, there are exceptions in this case as well. Who will find it financially unviable to invest in autogas? It is discouraged for those who intend to use the car for a short period of time – e.g. 2 years. Another example where the money invested in LPG system may not come back is low mileage. This is the case when the mileage is e.g. several hundred kilometers per month. Then you can safely stay with the petrol engine.
Do LPG systems have more advantages than disadvantages? Much depends on the individual driver and his requirements. It is no accident that opinions are so divided and for every critic there is a large number of autogas cars on Polish roads.
Main Photo: phaisarnwong2517/Adobe Stock
Automatic or manual transmission – advantages and disadvantages
"Automatic" or "manual"? Is either transmission better or does it all depend on the personal preferences of the driver? Learn the advantages and disadvantages of both solutions before you make a decision on the purchase of a car!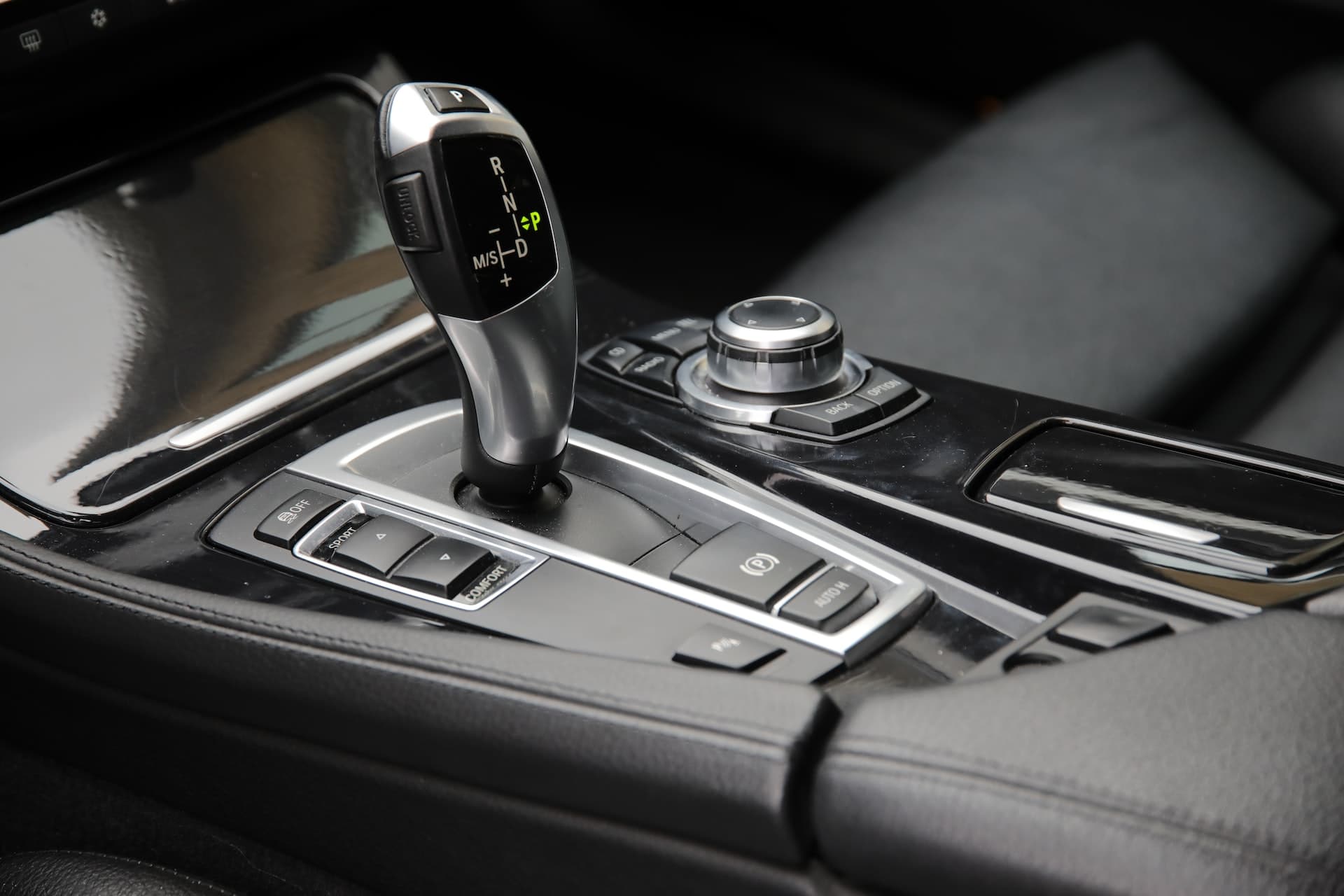 Among motorists, the arguments about what is better: automatic or manual transmission are not quieting down. Proponents of traditional solutions complain about the automatic transmission, proving that there is nothing better than "manual". Others again praise the convenience of the "automatic" and vow never to return to a manual transmission. As in any dispute, each side is a little bit right. We will try to give you a factual presentation of the pros and cons of both solutions.
Manual transmission – advantages
Ability to use the full dynamics of the engine
On a manual transmission you can immediately accelerate your car to the highest speed. A classic automatic at a certain rpm begins to shift gears, so a manual transmission provides greater driving dynamics.
Lower fuel consumption
With efficient gear shifting, as well as the ability to idle, you can save a lot on fuel. Such benefits will not be provided by an automatic transmission, in which even putting in slack while driving is discouraged.
Lower oil consumption
Every transmission needs a special fluid. An automatic transmission requires 6 to 10 liters of oil, while a mechanical transmission requires about 3 liters.
Manual transmission – disadvantages
Driving comfort
The first disadvantage of a manual transmission is lower driving comfort, which is felt primarily by novice drivers. They find the starting maneuver especially difficult, as well as driving uphill.
Clutch
Poorly dynamic and smooth driving can lead to clutch burnout. And this caution applies especially to inexperienced drivers. And replacing the clutch is already an expensive repair, which automatic drivers, by definition, do not have to worry about.
Engine life
Lower engine life in cars with mechanical transmissions is due to the fact that their drivers easily allow the engine to overheat, especially if they like to drive fast.
Automatic transmission – advantages
Different dynamics
While a classic automatic with a torque converter actually severely limits the car's performance, automatic dual-clutch transmissions such as DSG perform better than a manual transmission. When driving on such an automatic, two gears are engaged at the same time, which makes shifting up or down very fast.
Different fuel consumption
A classic automatic actually consumes more fuel, but newer models or transmissions use much less fuel than manual transmissions.
Smoothness of driving
An automatic transmission means a more comfortable driving experience. Even an inexperienced driver can smoothly, without nerves or the so-called "kangaroo", start the car without posing a risk on the road.
Longer engine and transmission life
Automatic transmissions control the revs more and protect the engine from overheating.
Automatic transmission – disadvantages
As noted above, a car with a classic automatic accelerates more slowly than a vehicle with a manual transmission. The classic also has only four gears and consumes more fuel than a manual transmission. All models, both newer and older, require more transmission oil.
The undeniable downside of automatic cars is also their higher price. The cost of operating and repairing an automatic transmission is also much higher, and you should know that according to statistics, manual transmissions break down much less often.
main photo: unsplash.com/Jean-Philippe Delberghe
How to care for upholstery in the car?
Proper care of car upholstery will help keep it in good condition for longer and thus reduce unnecessary expenses. See how to take care of the upholstery in your car.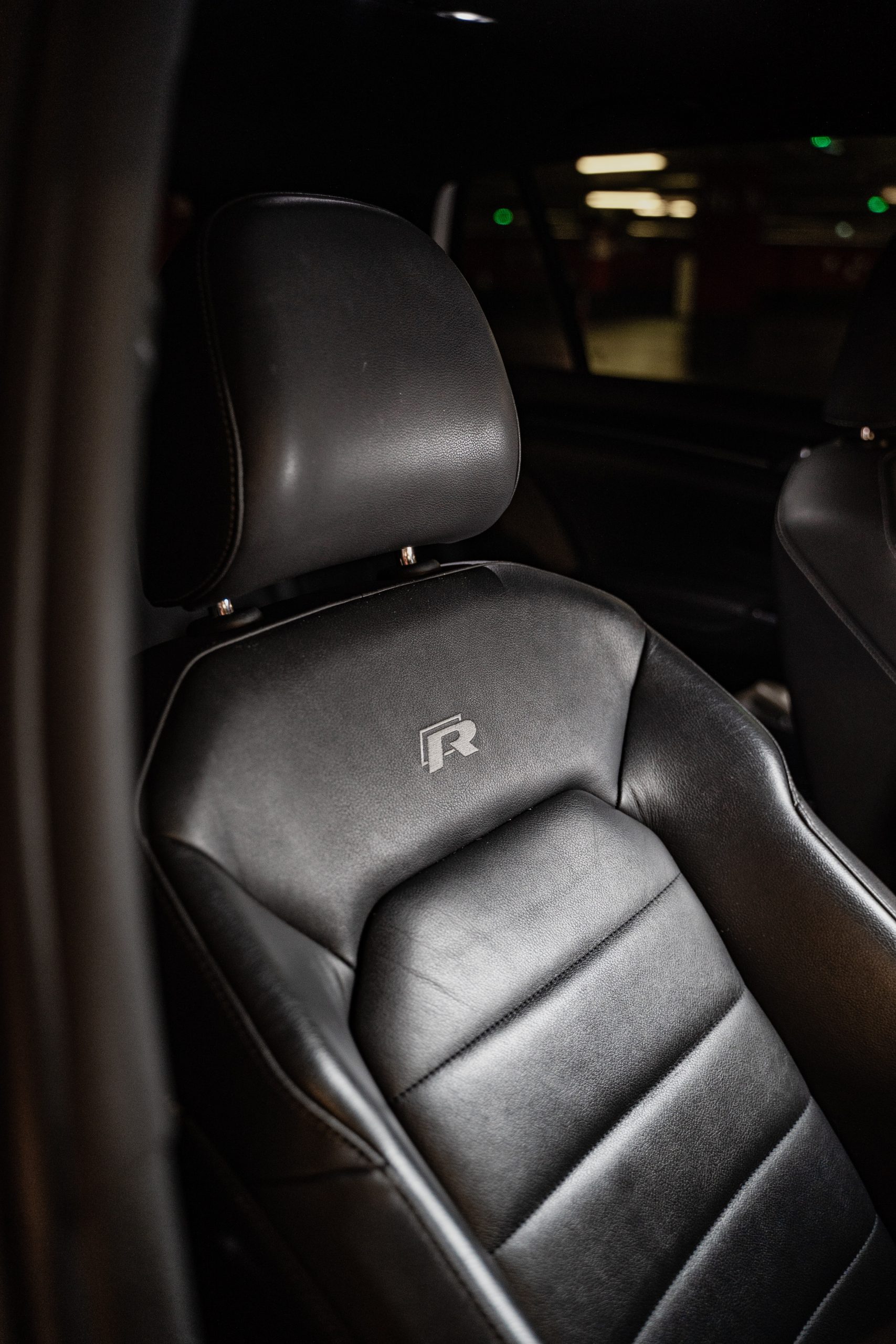 Regardless of the type of material used, each car upholstery requires care in order to serve longer and remain in good condition. How to properly take care of it?
Upholstery in the car is exposed to dirt and damage with every use. Therefore, proper protection and care are necessary to keep it in good condition. How to care for it?
Protect upholstery from dirt and damage
Upholstery can be damaged for example when getting into the car with pockets stuffed with keys or other sharp objects. It's just as easy to get stains that are difficult to remove, especially when the car is used by snack fans. It can be very difficult to remove some stains and even end up with discoloration. Therefore, it is worth protecting the upholstery with covers that can be easily removed and washed. The variety of available models will surely allow us to choose the right one.
Remove dirt on a regular basis
The key to success in keeping upholstery clean is to remove dirt on a regular basis. It is much easier to get rid of fresh stains and dirt. Continual procrastination in cleaning the upholstery may lead to a condition where it can only be replaced. The way of cleaning and cleaning agents should be adjusted to the type of material.
Leather upholstery
Striking leather upholstery definitely requires systematic cleaning. Especially that stains from leather can be removed relatively easily if we do it as soon as the dirt appears.
The first step when cleaning leather upholstery is thorough vacuuming. Do not forget about the spaces in the bends between the seats and the backrests of the seats. After removing dust, wipe the upholstery with a soft cloth dampened with water.
Then, using a special preparation for cleaning leather upholstery, wipe the entire surface again. Especially if there is visible dirt on the leather, you should not use any other agents than those designed for leather car upholstery.
For the effect to last as long as possible, it is good to use a preservative, such as a special cream or wax. In this way we will put on the upholstery additional protection against dirt and abrasion.
Fabric upholstery
In case of fabric upholstery, we should act as soon as we notice contamination. The material is characterized by the fact that it absorbs dirt, so delaying its removal may end up in such a situation that the stain will become impossible to remove without visible damage to the upholstery or discoloration.
Upholstery cleaning, just like leather cleaning, starts with thorough vacuuming of its surface. Then we proceed to clean the material using products for car upholstery. Some people use household cleaning products, but if you do not want to risk possible damage or discoloration, it is best to use special products designed for cleaning fabric upholstery.
Remember to wait a little after washing the upholstery before using it – preferably a few hours. Then the cleaning agent will have a chance to be absorbed well and the fabric will have time to dry.
main photo: pexels.com/Iwan Wasyl
Year-round or seasonal tires?
Wondering whether to switch to winter or all-season tires? Find out what the differences are!
Summer is slowly giving way to autumn, it's getting cooler, it's raining more and more – before we know it, October will be on our calendars
For many drivers this is also the time of the annual tire dilemma. Is a change to winter tires still necessary in the current climate, or will good all-season tires suffice?
Comparison of seasonal and all-season tires
Replacing worn out tires with new ones can be a painless process – just buy the same make, model and size that are matched to your vehicle by the manufacturer when it was new. But there are many makes, models and sizes available that can affect how your car performs in certain weather conditions.
For most people, tires come in three different versions – summer, winter or all-season. Each is designed for a specific set of parameters that vary between brands and each has specific advantages and disadvantages. It is important to understand what each tire can and cannot do, and to compare its capabilities to the driving conditions we are likely to experience.
Summer tires
Typically marketed as performance tires, summer tires are best suited for warmer weather. They are made of a softer rubber compound and usually feature large tread blocks to ensure maximum contact with the road.
As a result, summer tires generally have better grip in both wet and dry conditions and provide optimal cornering and braking. However, as temperatures drop, their soft rubber hardens, which significantly reduces grip. In addition, lower temperatures can cause the edges of the tread block to chip or the rubber compound to crack.
Winter tires
When temperatures drop significantly, you really should consider a set of winter tires for your car. These have a deep tread pattern and a series of very thin cuts, called sipes, across the tread. The deep tread can help flush out excess slush, while the sipes and other ridges help push the snow itself between the tread blocks, providing excellent grip. Sipes also provide balance on icy surfaces.
Winter tires also use rubber that is specially formulated to provide better grip on cold, dry pavement. Even if you don't experience snow on a regular basis, winter tires are still the best choice when temperatures are cold.
All-season tires
The vast majority of new cars arrive at dealerships equipped with all-season tires, however, because they can perform well on dry or wet roads, as well as on roads with light snow.
However, we should think of all-season tires as a "something for something" solution. All-season tires may perform adequately on dry, warmer roads, but they won't give you the same level of handling and grip as a summer tire.
They may have a longer life than summer or winter tires, and they may get you to the ski slopes as long as the mountain road is only lightly covered with snow. But even then, they won't stop or corner as well as winter tires when it gets really cold.
So when deciding which tires to choose for your car, it's worth considering what conditions you plan to drive in. If you need a car for city driving and are not planning any long trips, especially in winter, all-season tires can be the ideal solution. Otherwise, it is nevertheless worthwhile to go for more safety and precision.
Main image: Vedat Kandemir/unsplash.com